Life Extension Go-Keto Instant Keto MCT Coffee Latte Amaretto
For you, if you are looking for an on-the-go MCT palm-free but flavored powder that may keep you full during intermittent fasting.
Benefits
The active ingredients in Go-Keto Instant Keto MCT Coffee Latte Amaretto C8/C10 (60/40) can:

Fuel the body with energy
Supports cognitive function by providing fuel to the brain
Helps keep you in ketosis
Regardless if you are following a Keto diet or not, incorporates the optimum of a healthy but nutritious lifestyle
MCT types C8 and C10 can easily transition to ketones and provide the body and brain with a source of energy

The MCT oil for our Keto Coffee Latte comes from 100% premium coconuts – sustainably grown and carefully processed
Health Benefits at a Glance
The powder will help you during intermittent fasting or anytime you wish to curb food cravings.
Supplement Facts
Serving Size 11 g: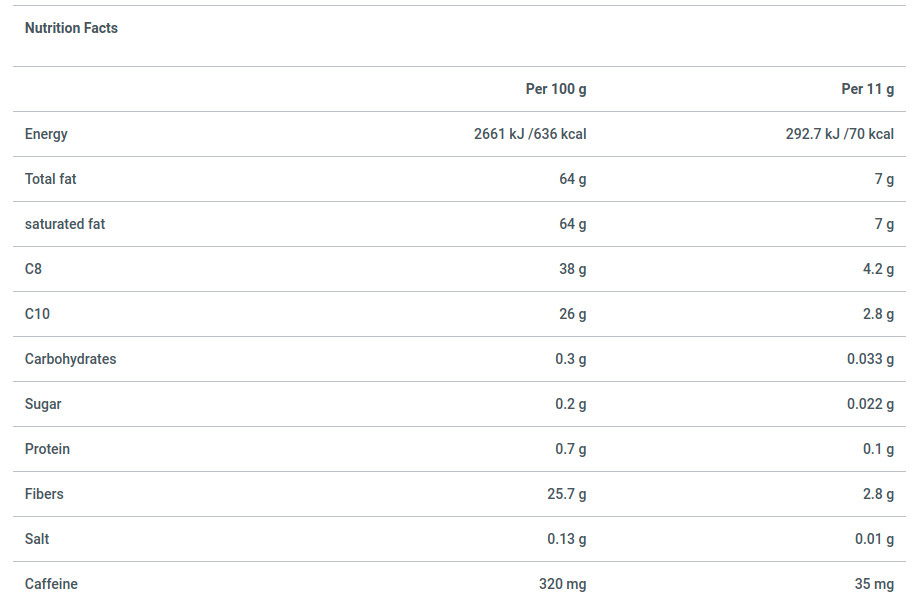 How to Use
Dissolve 1 spoon the powder in a cup with 150-200ml warm or cold water. Keep in a dry, cool, dark place after opening.
Ingredients
100% Palmfree Mct Oil (Medium Chain Triglycerides) From Pure Coconut Oil With 60% Caprylic Acid (C8) • 40% Capric Acid (C10) • Acacia Fibers • Coffee • Natural Amaretto Flavour • Steviol