Swanson Bladderwrack Leaves
Brown algae – natural source of iodine for the thyroid gland.
Benefits
Supports thyroid gland health
Guaranteed pure - without heavy metals
The supplement is standartised to include 0,2% proteic iodine
Iodine promotes thyroid gland's function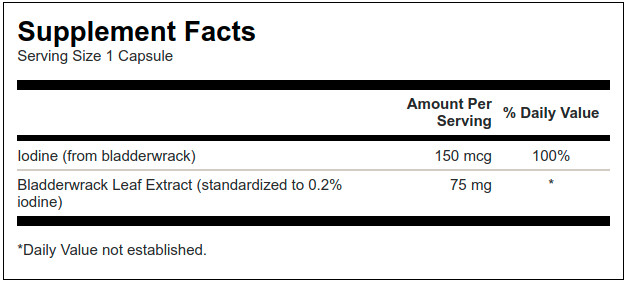 Suggested Use
As a dietary supplement, take one capsule per day with water.
Warning
Consult your healthcare provider before use if you are pregnant or nursing, taking prescription medication or if you have a medical condition. Do not exceed recommended dosage.
Ingredients
Microcrystalline Cellulose (Plant Fiber) • Gelatin • Calcium Palmitate • Maltodextrin • Silica.