Swanson Flaxseed Oil
Flaxseed oil for cardiovascular health.
Benefits
Strongly supports the cardiovascular system and health
Each softgel capsule contains a 4:1 ratio of omega-3 and omega-6 essential fatty acids
Provides a high concentration of omega-3 alpha linolenic acid
Promotes healthy skin
Solvent-free
Key ingredient
Flaxseed oil - is an entirely organic, pure, cold-processed product which ensures the intake of optimal essential fatty acids (EFAs) concentrations.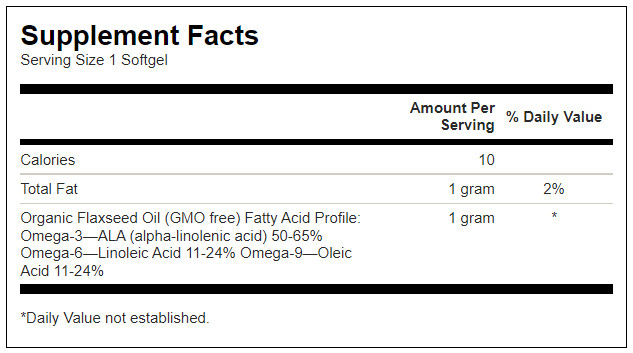 Suggested Use
As a dietary supplement, take one softgel two to three times per day with water.
Ingredients
Gelatin • Glycerin • Purified Water.