Exel University white
University is a designation for basic floorball sticks by Exel. Sticks with this designation are strong and very light. These sticks are made of fiberglass. This fiberglass makes your floorball sticks very strong. These University sticks transfer the power from the shaft to the blade and thus to the floorball ball very well, so it gives you more speed and force! University sticks have perfect balance and high durability. Sticks from the University series are perfect sticks especially in hobby sports and school environments.
The Megalomaniac blade was new for the 2016/2017 season. This blade is suitable for all players who like almost straight blades. It is also an excellent choice for "playermakers" - quarterbacks who use both sides of the blade. Excellent for slap shooting.
The Megalomaniac is a well-balanced, super technical blade that can make dribbling and slap shots simple.
It's based on the Air blade, so you can also find an open heel design, which reduces air resistance and makes shots faster. This is one of the flattest blades on the market. It is ideal for players with excellent ball feel.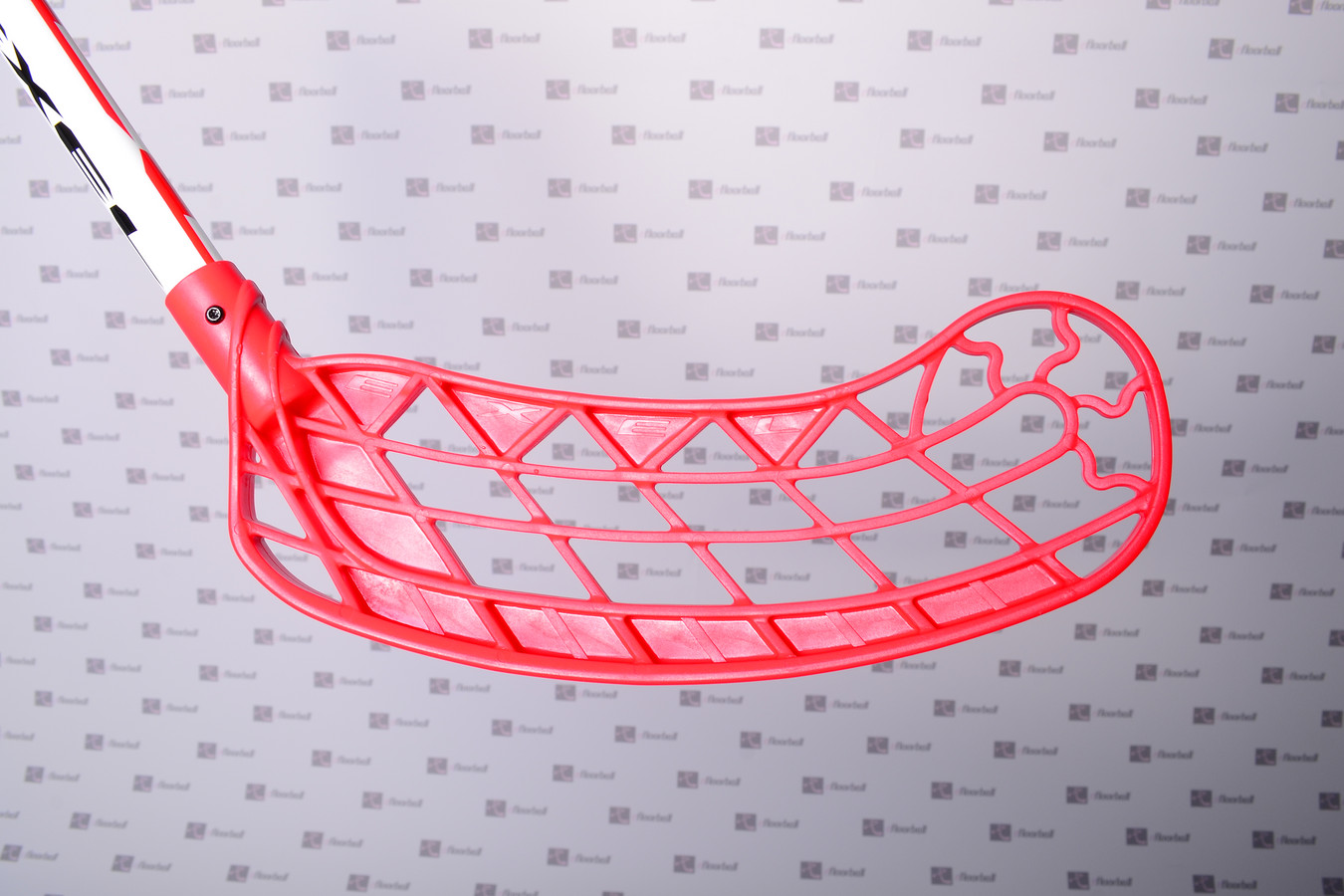 Exel T-3 is a basic grip designed for the maximum possible load and its wear rate is minimal. It holds perfectly in the hands, does not slip and wicks sweat away perfectly.
Key properties:
standard long grip
excellent anti-slip properties
extra long life
very pleasant grip with perforation for better sweat wicking
vibration absorption
Is not perforated.