Zone floorball HARDER AIR UL 28 white/ice coral
Air Concept is the collective name for ZONE lightweight sticks. All sticks in this group combine lightweight shafts, lightweight blades and lightweight grips. This combination makes Air sticks one of the best balanced sticks in the world. In this group you can find sticks with the following technologies: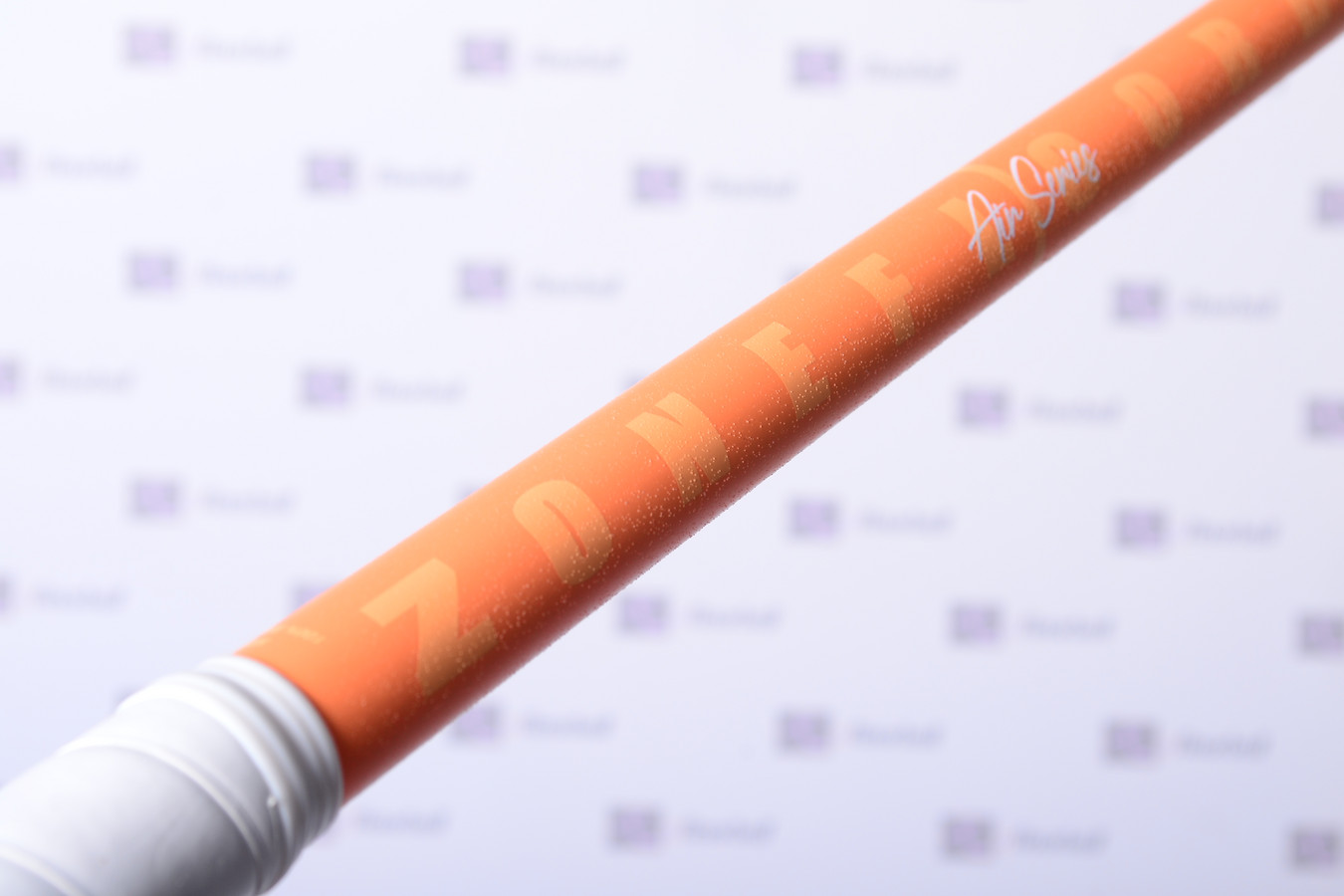 This technology is on of the first lightweight carbon stick technologies created by Zonefloorball. Floorball sticks with this name are very light. They are made of 95% carbon fibre and 5% glass fiber. The most important features are low weight and perfect balance. Ultralight shafts are perfect floorball sticks for all players.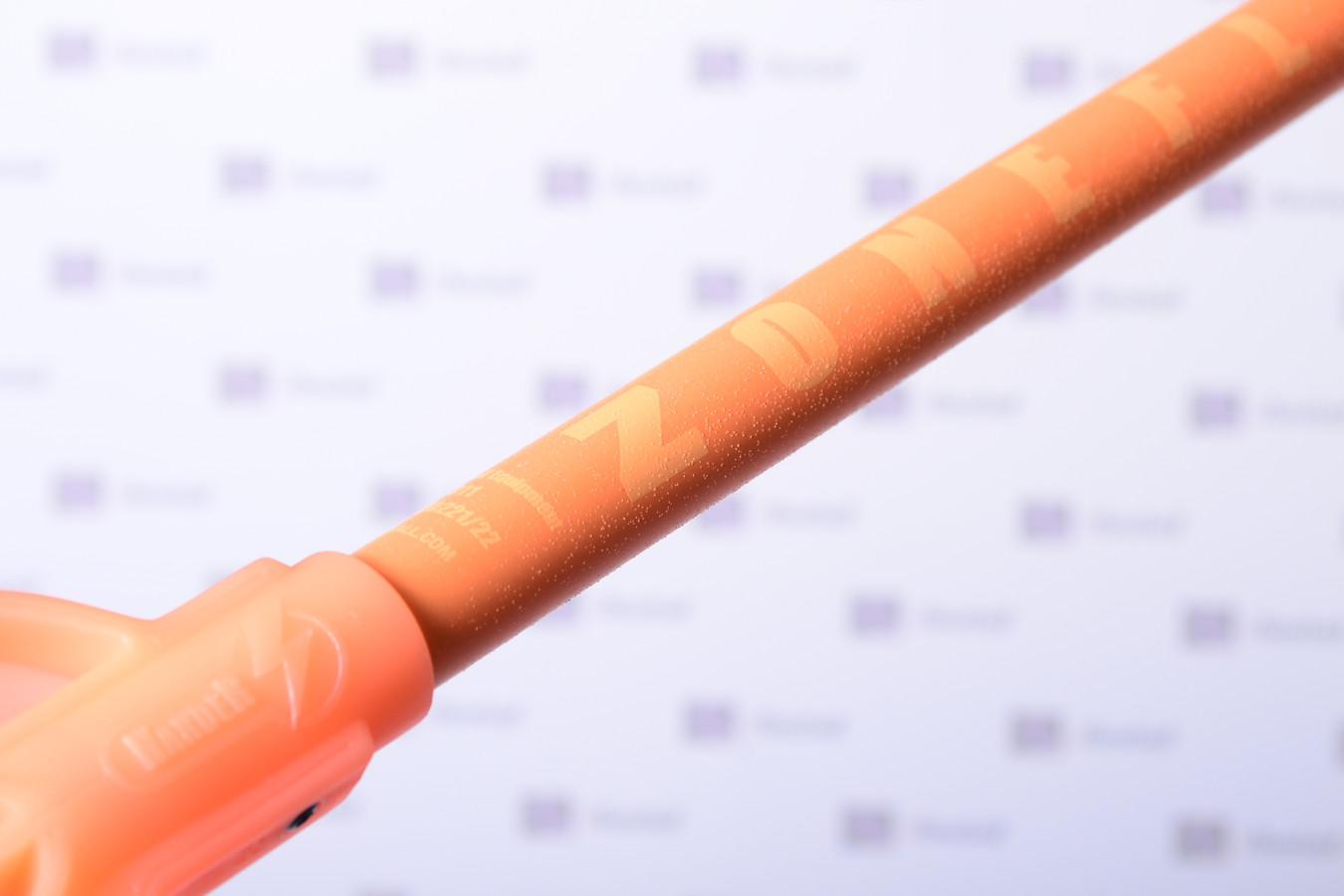 The HARDER Zone floorball blade is a new blade for the 2021/22 season. This blade is one of the light and significantly pre-bent blades with high concavity. We recommend it to all players who want fast and sharp shots. Its relatively flat backhend side allows good ball control on the backand side. HARDER is a shooting blade, designed primarily for sweeper and slap shoot.
HARDER is a combination of several blades. The basic shape, bend and reinforcement (top and bottom) of the edge is from Hyper blade. Zone removed 1 vertical rib from the Hyper blade and added 1 horizontal rib. This horizontal rib is located in the heel of the blade. The result of this adjustment is an excellent rigid blade - especially in the heel. HARDER takes its heel construction from the MAKER. This construction also contributes to the stronger heel. So you can shoot really hard!
The blade has a large pre-bend and concavity 9mm. This big concavity and pre-bending positively affects the ball handling. The ball from this blade is accurate and very fast. HARDER has a T-shape profile of horizontal (longitudinal) ribs. This shape strengthens the blade and provides you a larger contact area for the ball. This results in more accurate shooting - especially by slap shot.
There is a milling on the bottom edge. This milling reduces friction with the playing surface. The result is swifter and faster shoots. The ribs at HARDER are reinforced around the perimeter and at the base of the blade. This reinforcement causes the blade not to bend and still retain its shape. So don't be afraid to shoot with force. The heel ribs make the Zone HARDER very stable in the rear third, while the rest of the rib system makes the blade tip more agile. The weight of the blade is 74g, which ranks HARDER among lighter blades.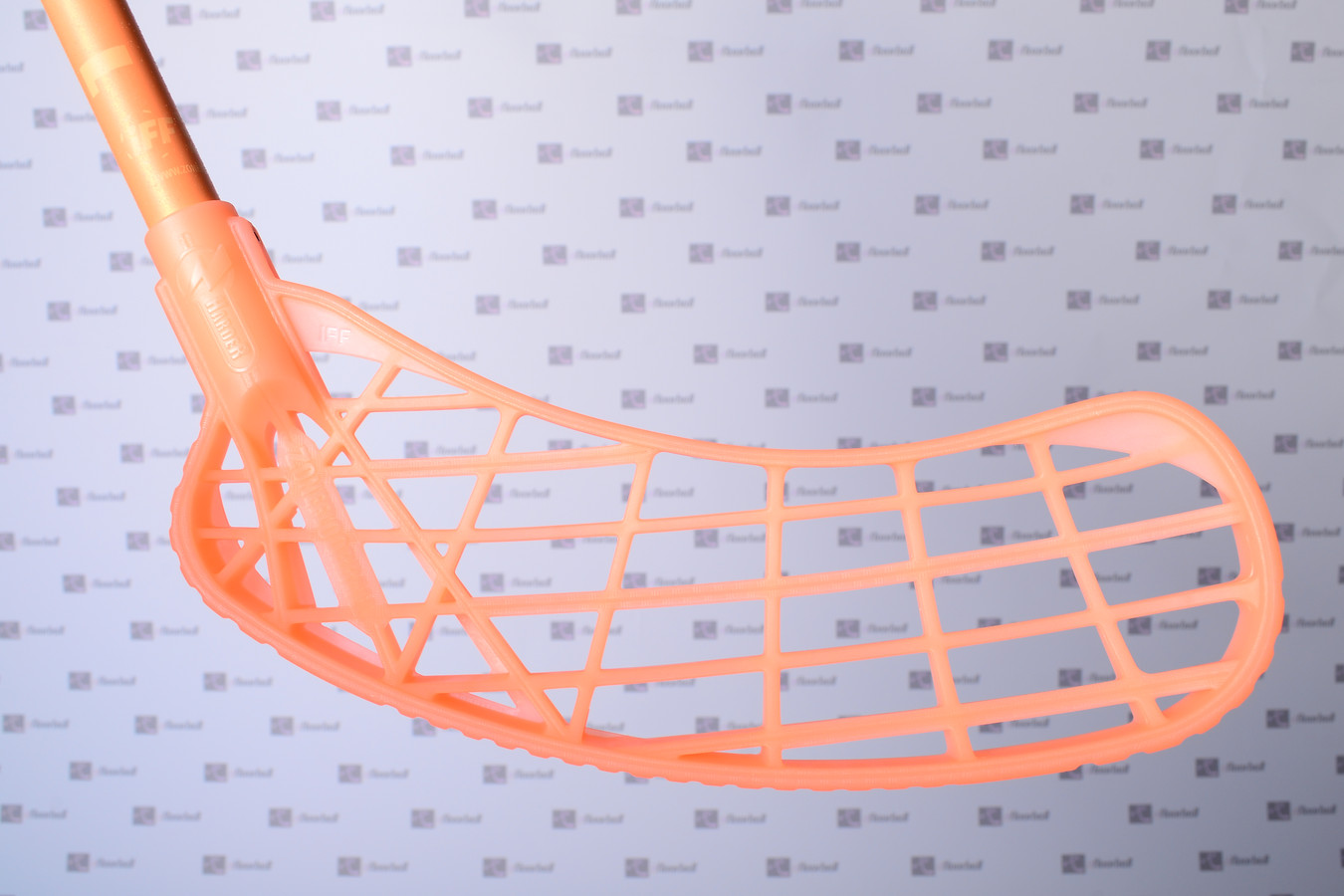 Zone floorball Air grip
This Zone Grip is lightweight, super-grip and shock absorbing.
Key properties:
Standard long grip
excellent anti-slip properties
extra long life
Choice of multiple colors
very comfortable grip with perforation for better sweat removal
very light
vibration absorption
It is perforated.