Unihoc PLAYER Top Light 29 gold/black
This floorball stick is part of the UNIHOC signature series - floorball sticks created to celebrate Unihoc's 50th anniversary.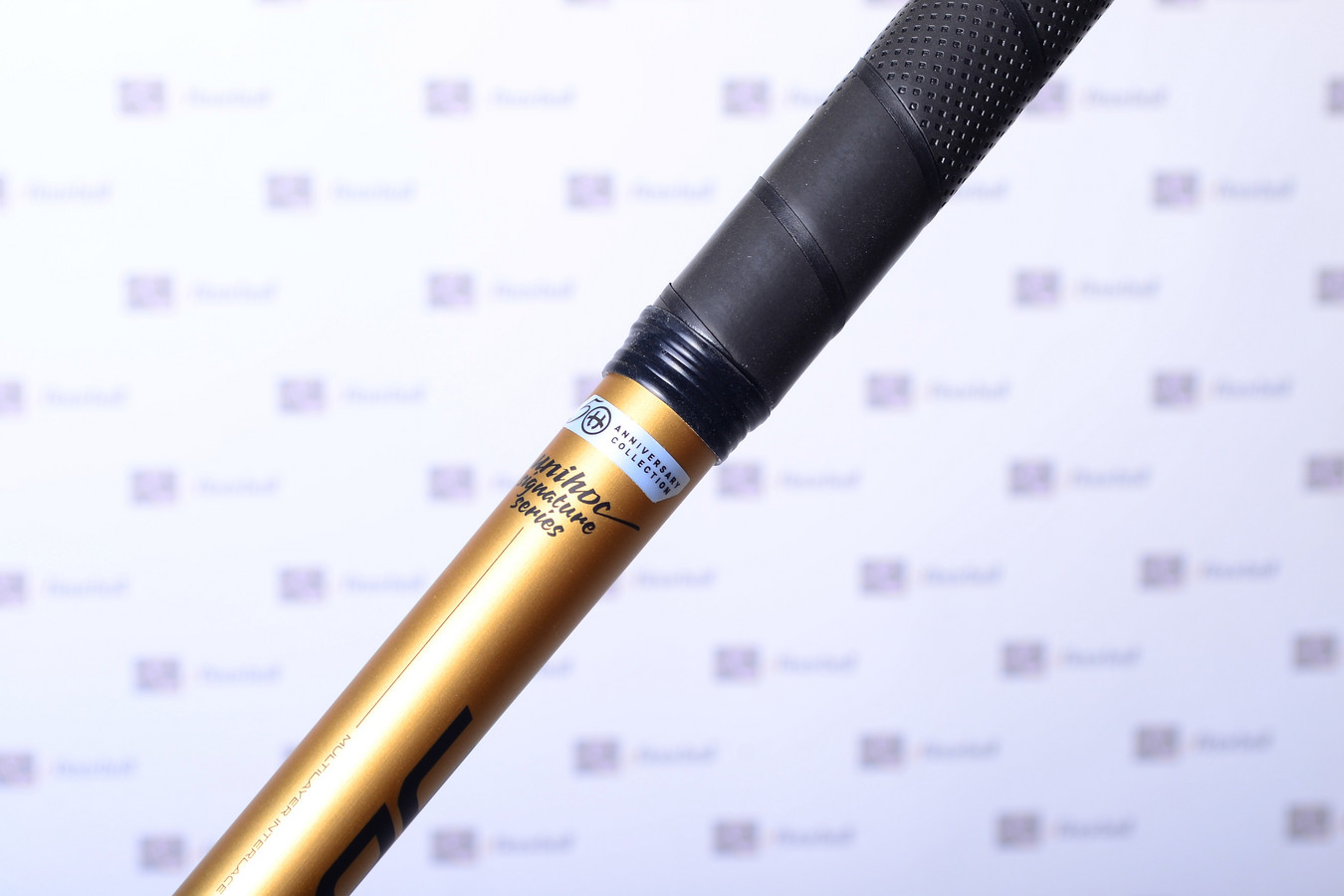 Floorball sticks with this technology is the first series of lightweight sticks made by Unihoc. Carbon has partially replaced fiberglass. The shaft with this technology became lighter and more flexible. These floorball sticks are made of Carbon (80%) and a special type of gradually folded fiberglass. This composition brings you strong and light sticks. Perfect balance is a matter of course with this technology.
The PLAYER blade is designed and tested by the best world's players, the blade has the ideal balance. The blade weight gradually decreases from the heel to the tip. Unihoc Player has a reinforced heel and is extremely light and twisty with a rounded top. It a slightly cavity, which facilitates passes well. The shape of the blade at the bottom makes it feel longer than it actually is.
Player weight is 74 grams. This is a very slightly curved blade. The blade is straight at the heel and bends at its tip. Concavity gradually increases from heel to tip, reaching 8 mm. What makes the Player become such a good all-round blade is that it's flat and has even concavity. The hook is there but is quite modest. Thanks to the minimalist cavity and hooking, the backhand side is smooth and straight. The blade also has a good layout for your own personal hooking and is also quite easy to hook yourself, even for beginners.
The blade has a large and flat playing surface. It is therefore excellent for shooting both forhandem and bachback. You can use the blade for slap shot. After bending the blade according to your own needs, it will also serve you for sweeper shot. This is a very versatile blade.
The Unihoc Elite Pro Floorball grip wicks away sweat thanks to its perforated surface. It is very comfortable in the hand. It features a simple design with the Unihoc logo.
Key Features:
Non-slip surface
Grip designed for pro players
Foam backing that ensures the floorball always fits perfectly in the hand
Grippy
Perforated
Sweat-absorbing
Manufacturing technology has extended the durability of this grip
It is perforated.