BlindSave Kids padded goalie jersey "X"
We want to keep it simple for the kids. Just put on the jersey and the young goalie has everything he needs. This goalie jersey is very lightweight and well padded. We guarantee that kids will love this sport.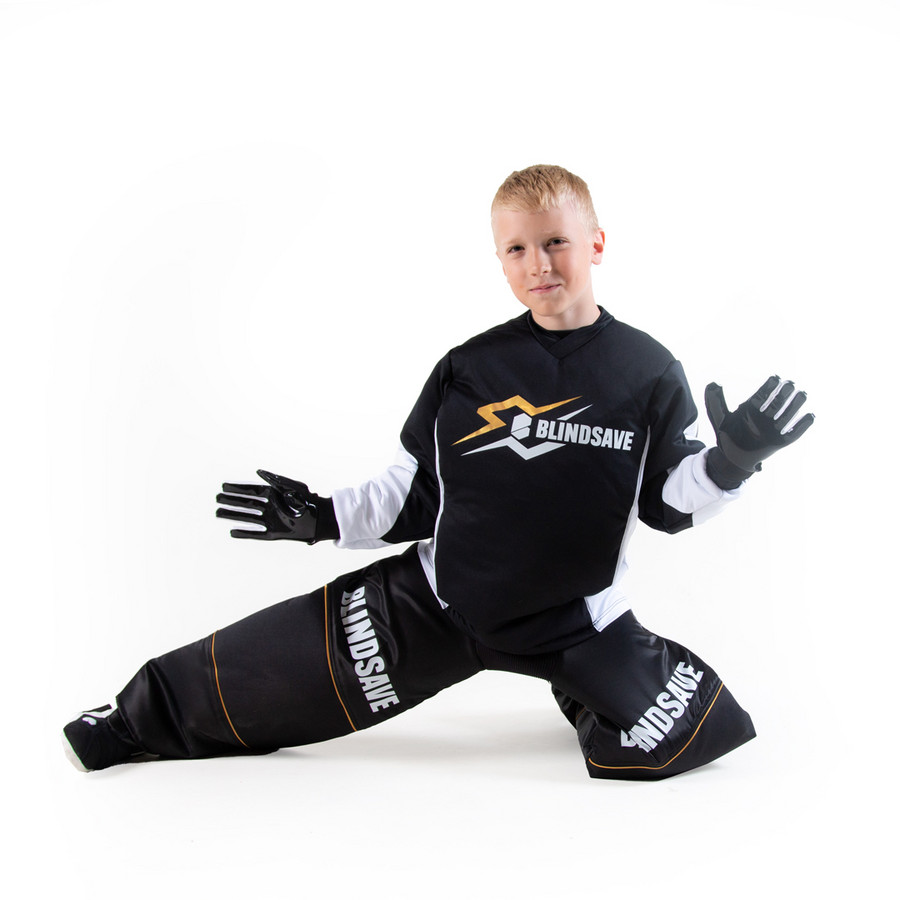 For this season Blindsave has again prepared an improved goalkeeper jersey this time for children. New design, new shape and better functionality Thanks to the use of high quality materials, the jersey is very flexible and holds its shape. This is one of the most flexible jerseys on the market. The BLINDSAVE goalkeeper jersey brings better functionality, comfort and perfect goalkeeper protection. The BLINDSAVE jersey has very good protection in the parts that are most stressed, especially the elbow areas. This jersey is made of very lightweight material, but still retains long life. The BLINDSAVE jersey is comfortable and does not restrict movement in the goal area.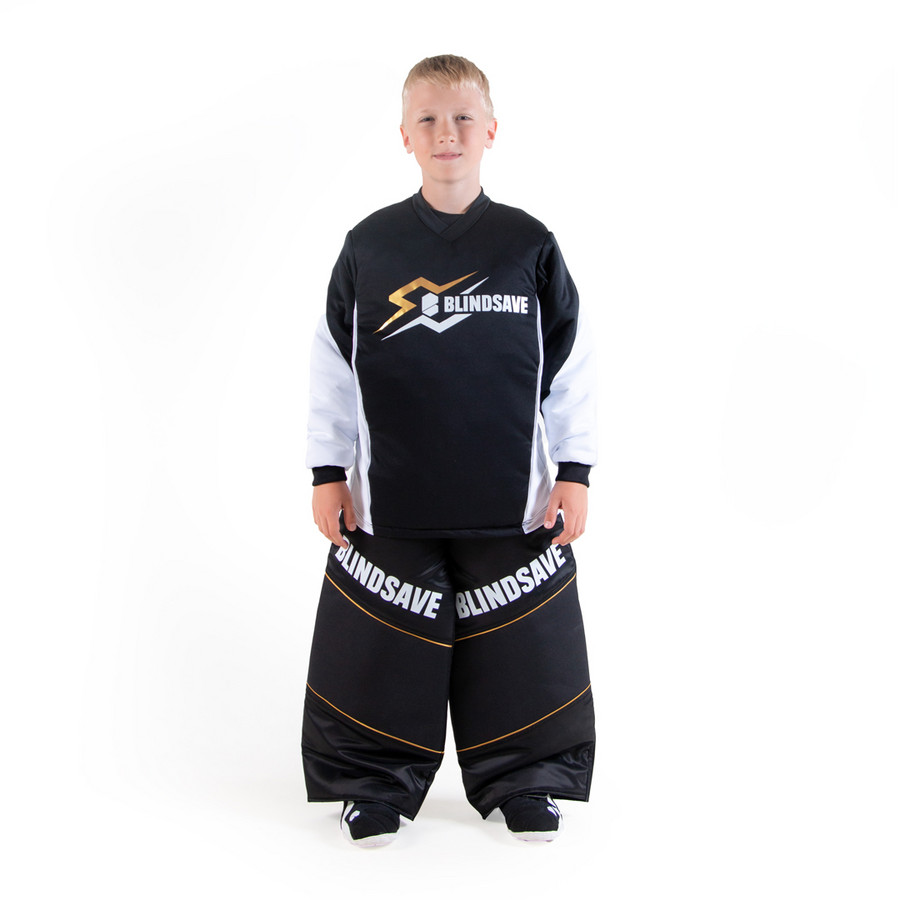 Key Features:
The jersey is specifically designed for a child's body.
It brings perfect protection to the goalkeeper while allowing perfect movement.
The Blindsave jersey does not leave any traces of dirt on it.
The Blindsave jersey is padded on the front and sleeves while being made of durable material for longer life.