FLOORBEE STICKYHOLD
Finally, floorball gloves with a perfect feel for the ball. This gloves are designed to do all the normal activities associated with the goalkeeping "profession". The STICKYHOLD gloves have a contoured cut and perfect fit on the hand. These gloves are smooth and made of stretch fabric and rubber. The STICKYHOLD goalie gloves palm is made of a silicone-coated rubber material The material has a pattern of small squares extending around the FLOORBEE sign. This pattern allows for a better grip. On the outside, the glove material has a velvety soft surface.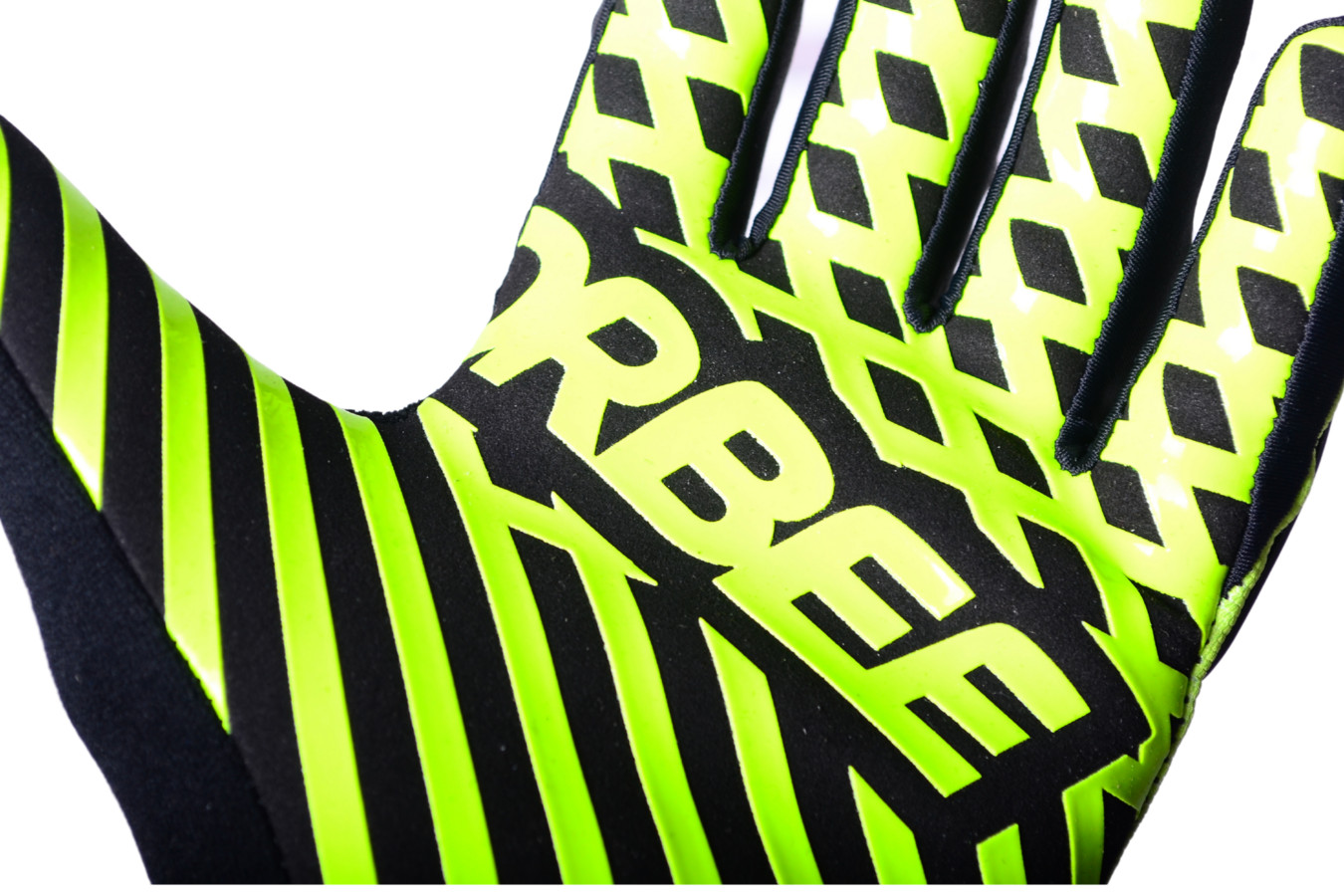 The upper of the FLOORBEE STICKYHOLD goalkeeper gloves is made of a thin synthetic material. The fabric can be stretched in width, but minimally in length. Each element is designed for a perfect fit, offering freedom of movement and comfort in use, the gloves are adapted to the floorball goalie. The combination of materials used creates an effective ventilation system and ensures optimal air circulation, which comes in handy especially in warmer temperatures.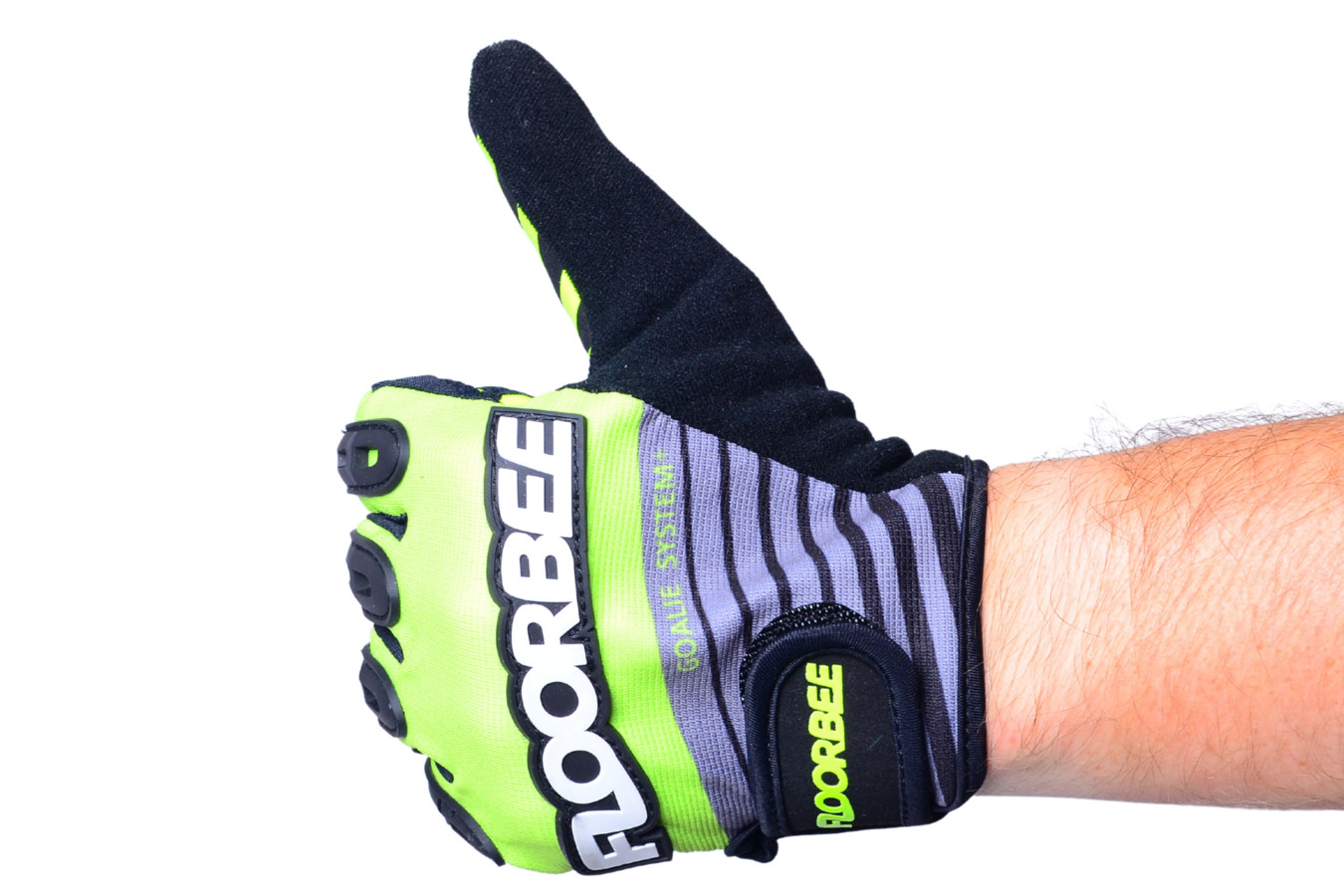 There is a rubber protector at the top that protects each finger. Velcro fastening ensures that the gloves fit perfectly to the hand. Their modern design combined with excellent ergonomic shaping and quality material ensures maximum stability and comfort during the match.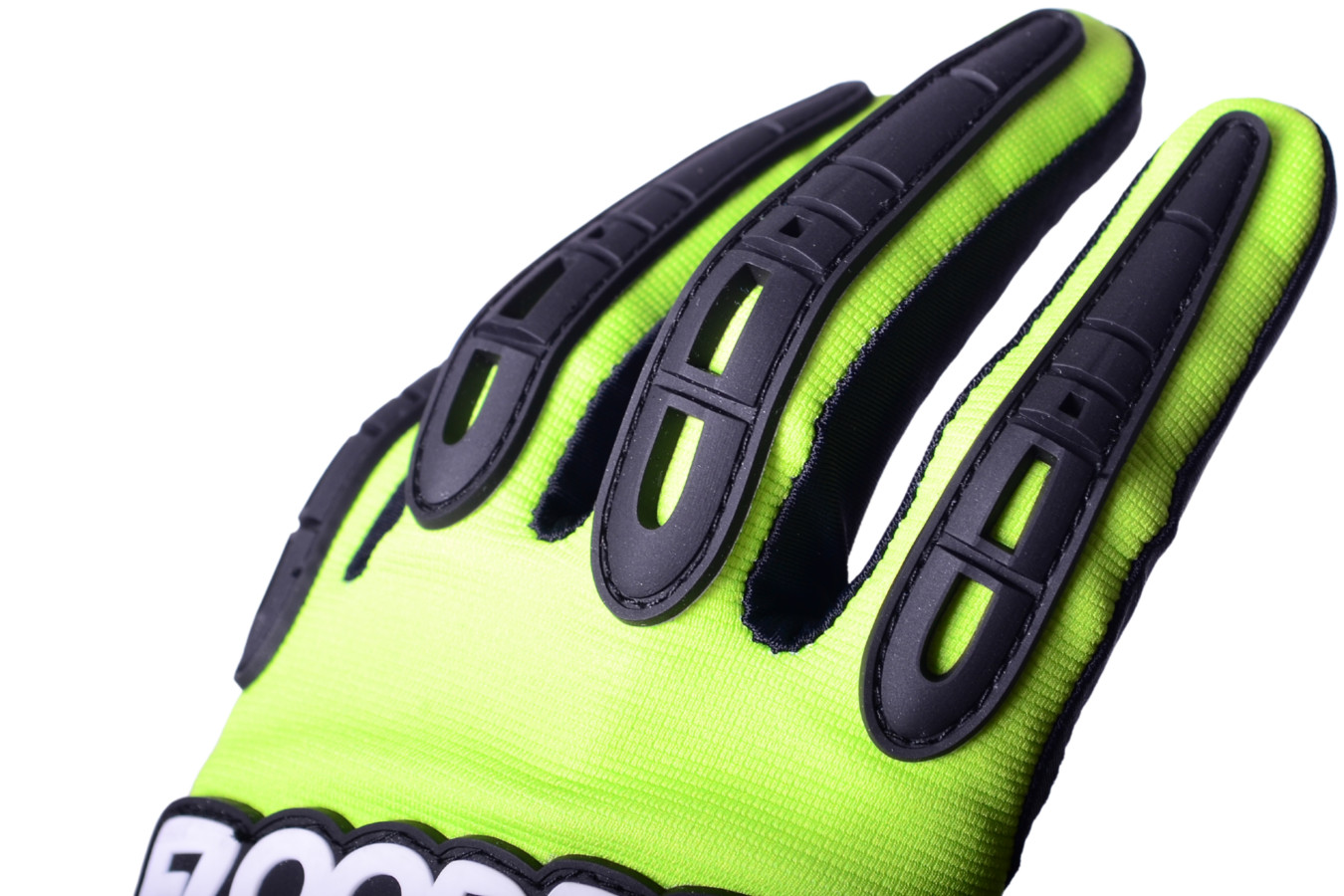 Key Features:
Supple material.
Technology that helps to wick away sweat.
Increased feel for the ball.
Anti-slip material on the underside of the glove.
How to choose the size? Size chart of floorball gloves
Material: 90% Polyester, 10% Elastane