Salming Slide 5 Goalie Shoe Black
The years-proven goalkeeper shoe model Salming Slide 5 Goalie Shoe now in black. Suitable for all goalkeepers from juniors to seniors.
A very light shoe with excellent gliding properties and maximum flexibility.
Goalkeeper boots that can significantly increase the performance of demanding bankers. The fifth generation of this world's best-selling goalkeeper boot delivers the perfect combination of lightness, flexibility and exceptional details. With asymmetrical lacing, a special tongue and a split sole, these shoes are built for your best protection and performance on the court.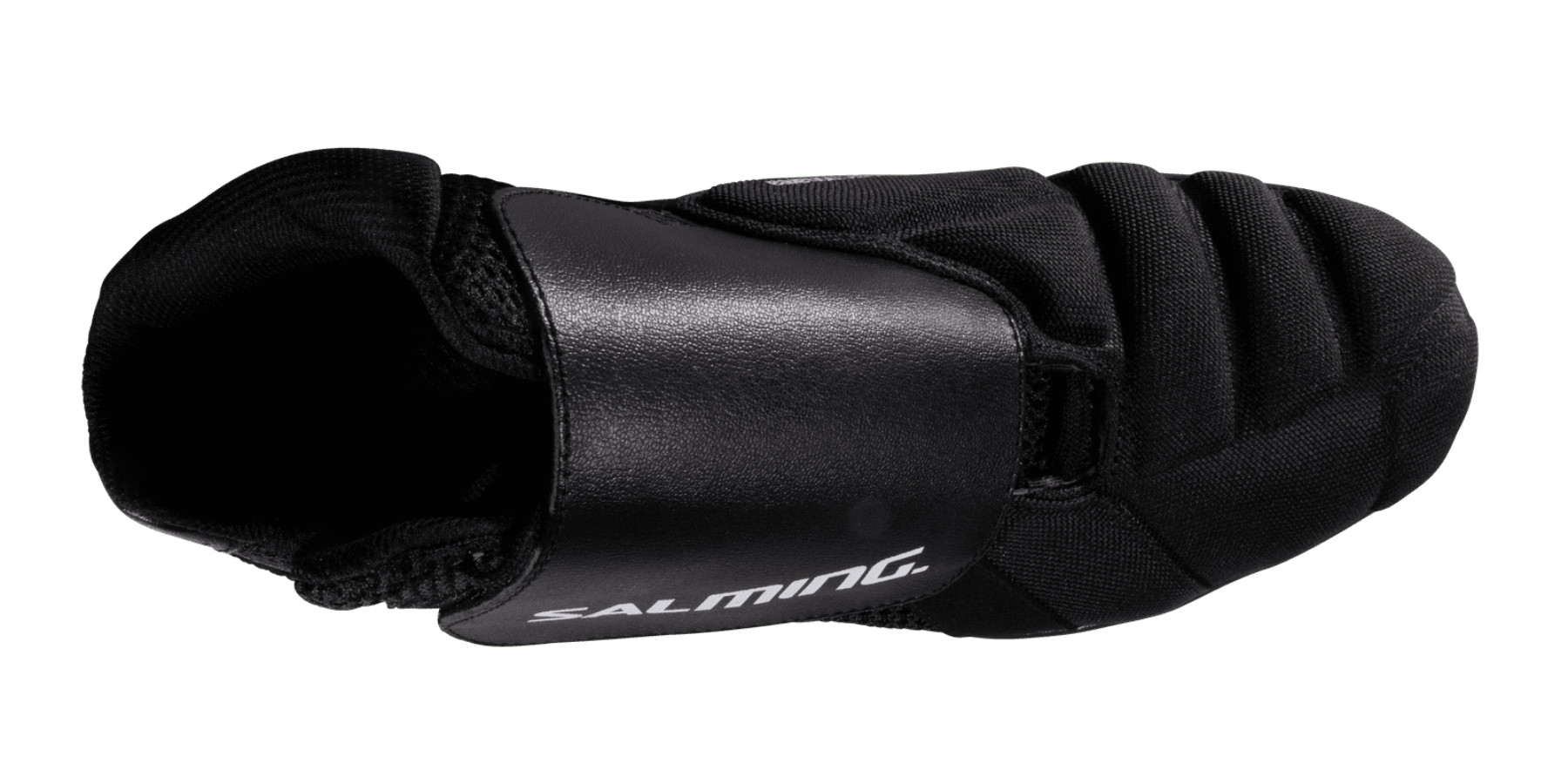 One of the key elements is the double sole, which gives the shoes incredible flexibility, allowing for quick and fluid movements. In addition, the durable material of the shoe upper is carefully reinforced, protecting the instep and toes. Covered in a durable polyester fabric, the Salming Slide 5 glides easily on any surface, while the non-slip outsole allows you to tap off quickly as you move.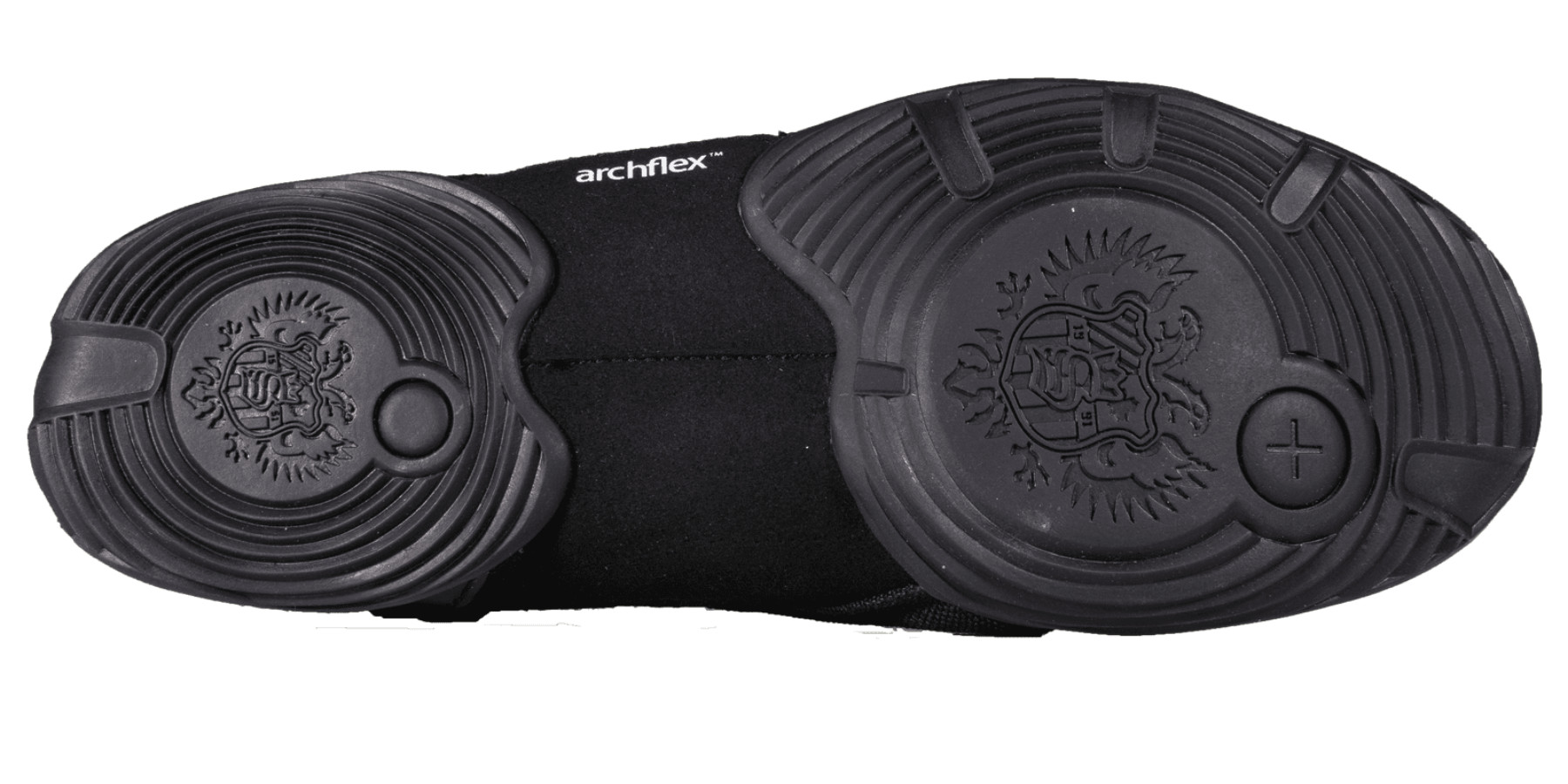 Key properties
Maximum flexibility: Thanks to the two-piece sole, these boots are extremely flexible, allowing goalkeepers to move quickly and fluidly on the pitch.
Protection for instep and toes: The reinforced front of the instep and toe of the shoe provide exceptional protection for your instep and toes.
Durable Upper: The upper material of the shoe is padded and coated with a durable polyester fabric, which ensures smooth movement on any surface and increases the durability of the shoes.
Superior tapping: The anti-slip sole of the boots allows goalkeepers to quickly tap on the move, which is the key to successful saves on the pitch.
Sole material: XR110™
Midsole: Cushioning Foam
Weight