Zone floorball Zuper Challenger 29
The Composite Light series includes strong, fast and very durable sticks. These floorball sticks can withstand aggressive play, making them an ideal option for hobby sports. Although these sticks are primarily designed for hobby players, they will find many fans among professional players, thanks to their features. In this series you can find shafts made of 2 materials:
Fiberglass: A strong material that makes the floorball stick stronger and transmits better the force from the shaft to the blade and thus to the floorball ball.
Composite: Composite is a mixture of carbon and fiberglass. Both carbon and fiberglass have positive and negative properties. To get the best ones (lightness of carbon and strength of composite) these 2 materials are combined. You can find combinations in different proportions. The higher the ratio of carbon to composite, the better the properties of the floorball stick. On the other hand, the more fiberglass, the stronger the floorball stick and the better the power transfer.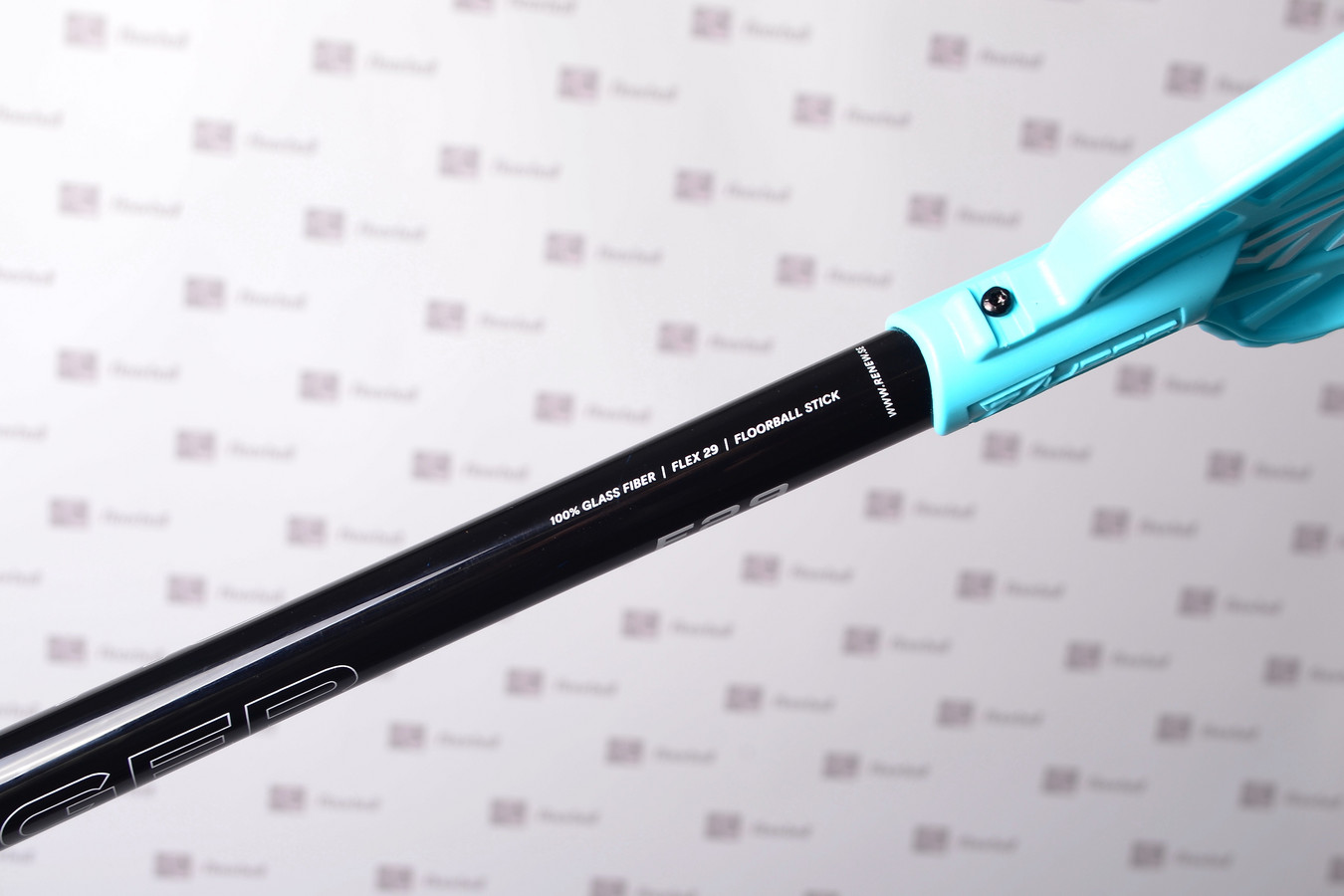 ZUPER Zone
ZUPER was created by combining two blades: Supreme and the shooting blade Hyper. Zuper has a stable cavity along its entire length from the base to the tip. (The same style of cavity (concavity) can be found on the Supreme blade.) The Zuper has a slightly deeper cavity, which gives you better ball control. It has a solid smooth surface with the same concavity along its entire length, contributing to better ball control and stable passing for all types of players. The concavity is 8 mm, exactly between Supreme (6 mm) and Hyper (10 mm).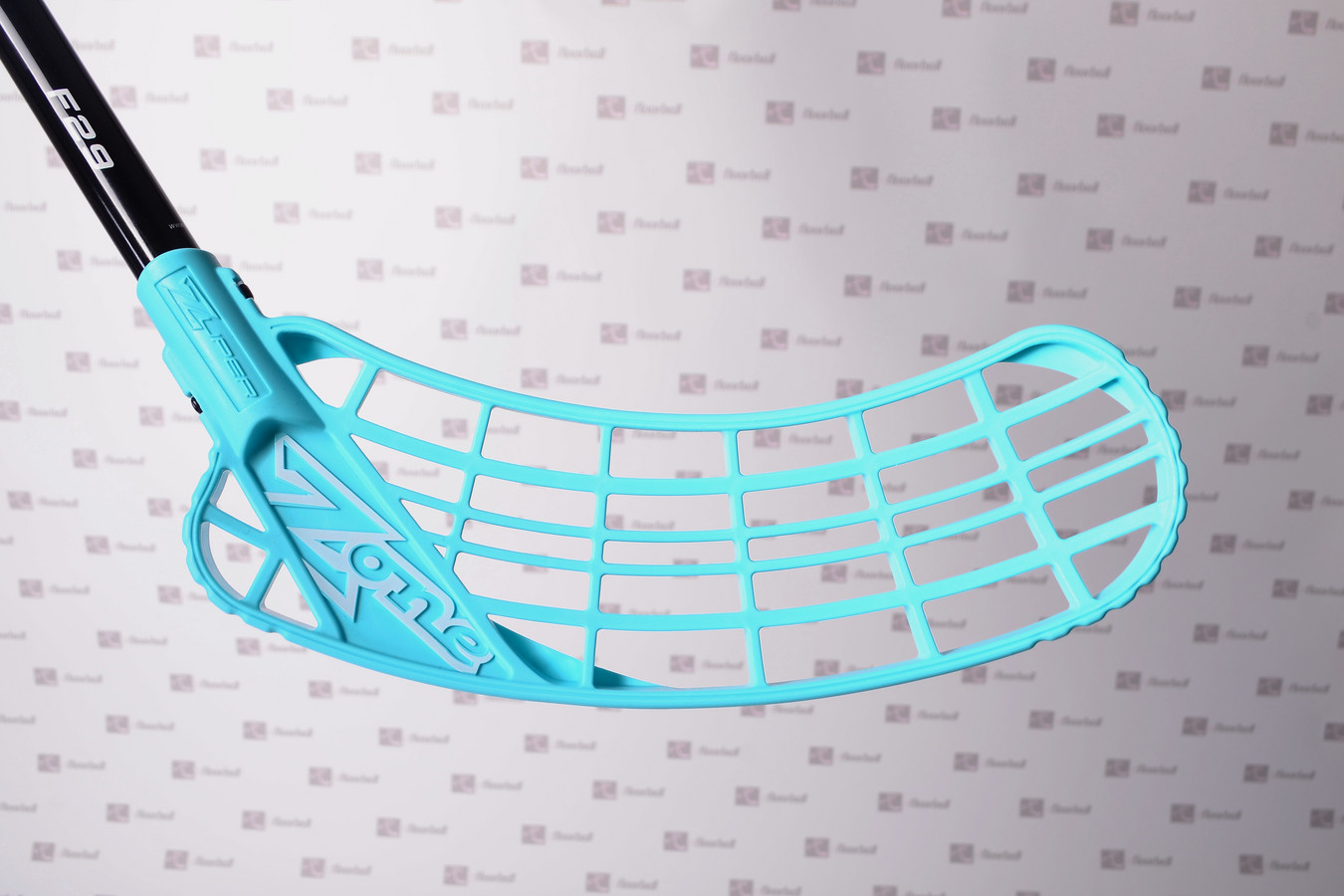 The tip is forward, open, and bent backward, so the blade creates clearance for the ball and gives you excellent control. Because the base of the blade is reinforced and has the ideal stiffness needed for durability in shooting, the tip can be made lighter, giving the floorball ideal balance. At the same time, the curved tip improves your ball control.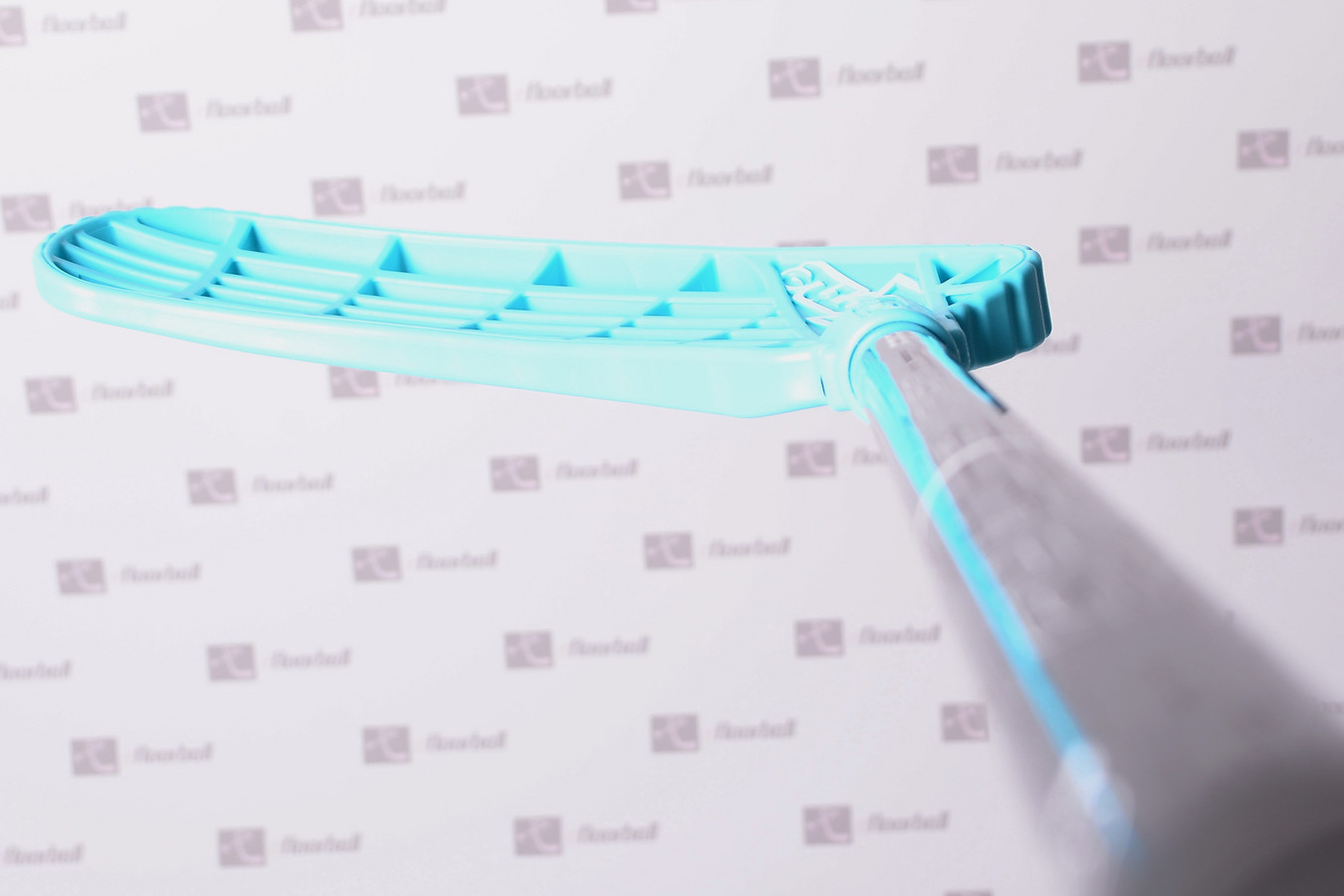 The blade weight is 78 grams. The longitudinal ribbing contributes to excellent ball control. The concavity of the blade in turn improves the Sweeper Shots and gives the blade a more power.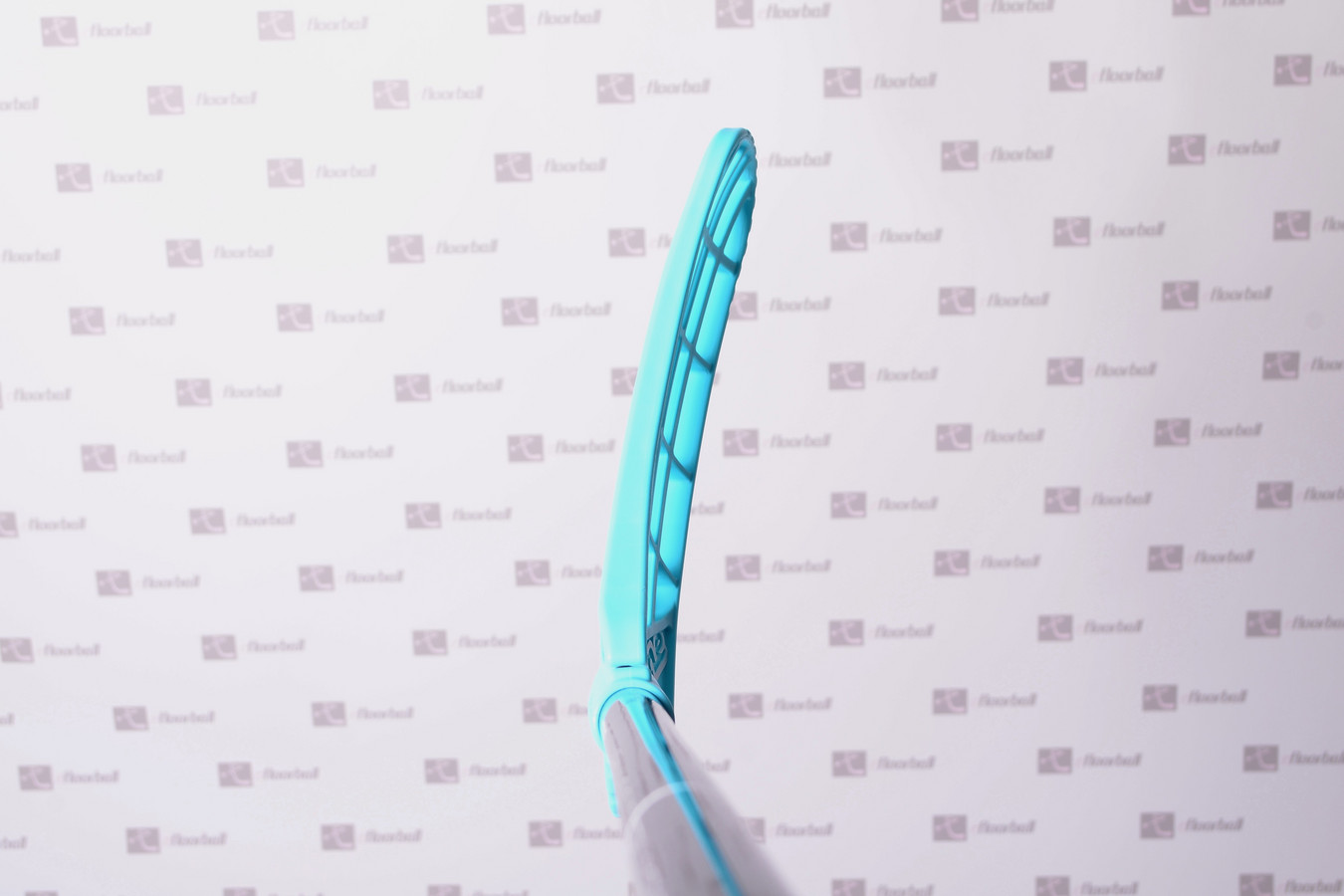 This Grip is one of the basic grips by Unihoc. With its non-slip surface and foam base, it guarantees that the floorball stick always fit your hand precisely and firmly.
Key properties:
Has no perforation
Has no indentation
Foam backing
Black / White
However, it is not perforated - ie. may not fit everyone.