FLOORBEE RUNWAY 2.0 ADVANCED TRAINING ZONE
This complete floorball surface set includes:
Floorball goal FLOORBEE DOCK 160X115CM with dimensions 160 x 115 cm, which is ideal for training purposes.
Shooting mat FLOORBEE RUNWAY 2.0 with a size of 2m², which is used for shooting practice and improving accuracy.
Runway 2.0 is a specialized floorball surface. This surface is smooth but does not slip. It absorbs shocks perfectly. It is a eco surface - no heavy metals, 100% recyclable, no wax, no polishes.
The basis of the FLOORBEE system is a 200 x 200 mm tile. The tile is flexible, pliable, sufficiently strong and resistant to damage. The individual tiles are connected by locks at the bottom of the surface. This tiles connected in this way give you solid and compact surface. You can simply adjuts the tiles with a hand saw, if you need a irregular shape.
The benefits of the FLOORBEE RUNWAY 2.0
excellent game features
fast surface for dynamic sports especially floorball
protection the athletes health, prevents injuries
increases performance and reduces athlete fatigue
suitable for professional and hobby players
suitable for all ages and skill categories
vibration damping, anti-slip and insulating properties
long-term resistance to UV radiation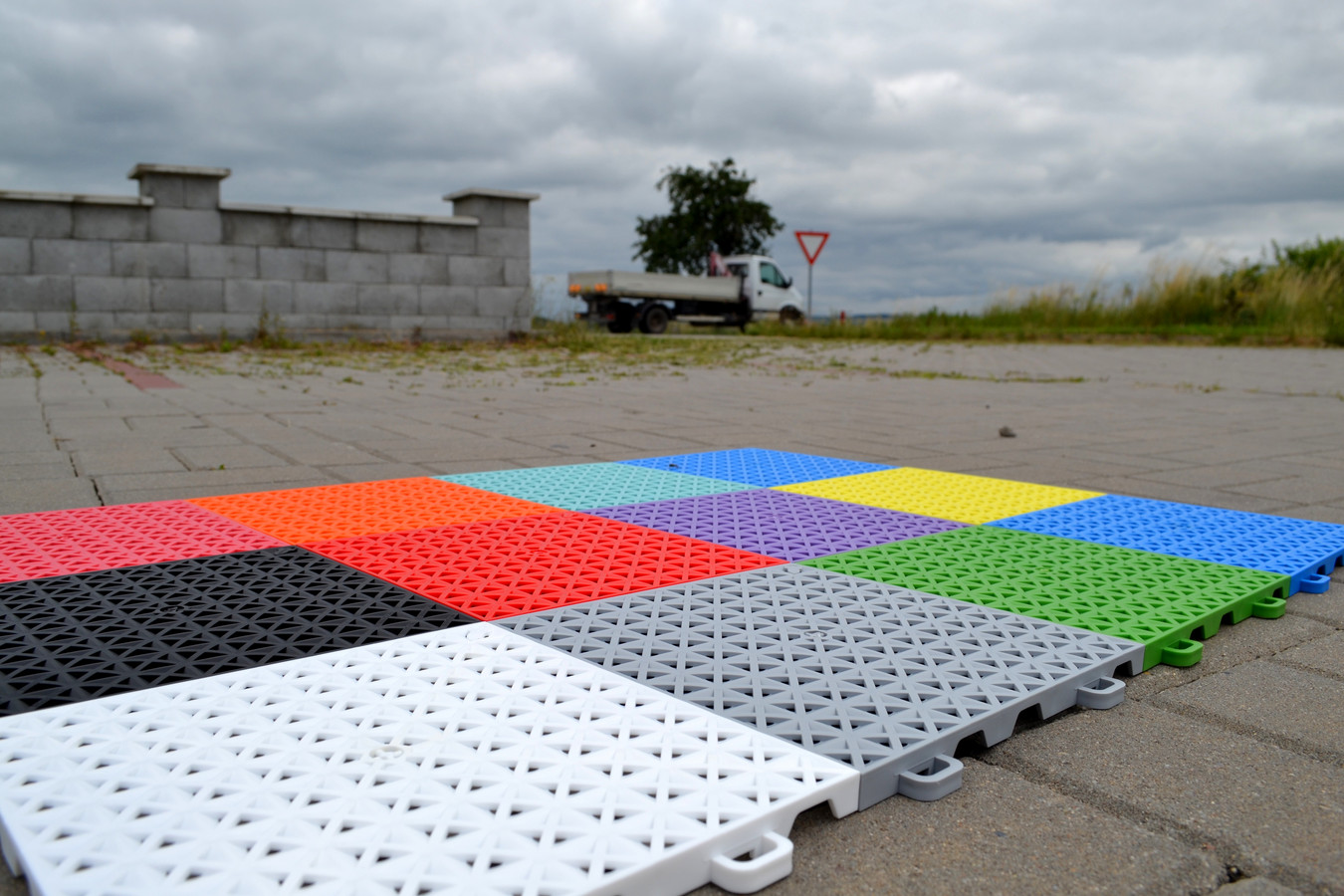 Foldable floorball goal FLOORBEE Dock with dimensions 160x115 cm. This goal can be folded and unfolded in minutes. All bars are round and the corners are rounded for safety. The goal is without IFF certification!!! It is made of strong and durable steel. The folding design of the goal is efficient for storage and does not take up much space even when transporting. Due to its quick and easy folding capability and metal construction, it is a great tool for schools and sports clubs or home sports and entertainment.
Key Features:
Dimension 160x115 cm
Folding goal
Strong and durable material
No IFF certification