Fat Pipe Lash 29
LASH is the name for one of the first lightweight sticks by Fat Pipe. Sticks with this designation are strong and very light. These sticks are made of composite. The composite is a mix of carbon fiber and glassfiber. Both materials have both positive and negative properties. Do you want to get the best possible properties of these floorball stick materials? Just combine them! You can find combinations of these materials in different ratios of carbon fiber and fiberglass. You should determine this ratio before buying sticks. The higher ratio of carbon fibre means the better stick properties, but the glassfiber shaft is more rigid and better transmits the player´s power to the blade and floorball ball.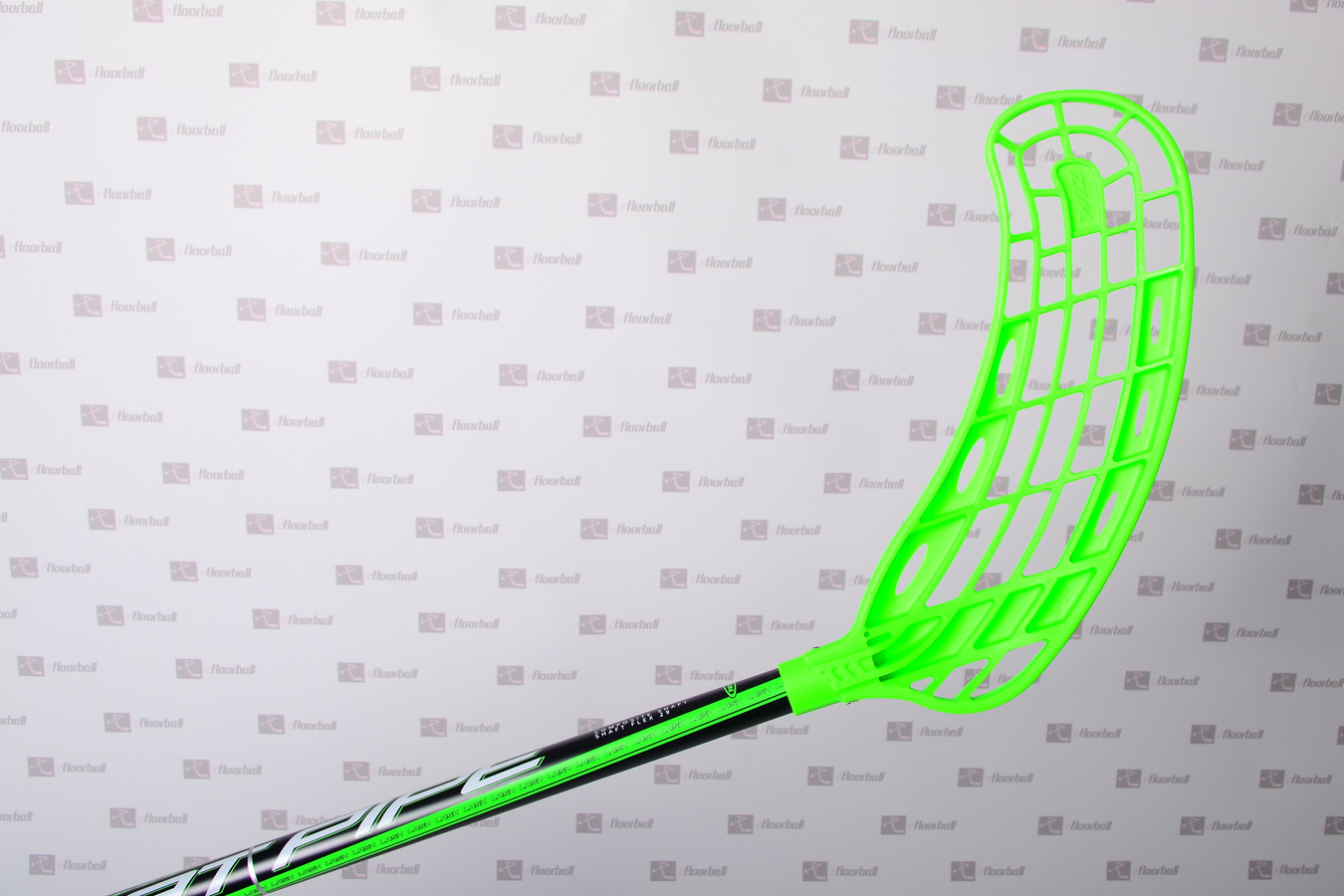 LASH floorball sticks have low weight, perfect balance and high durability. LASH series are perfect sticks for all types of players, but they will find the greatest use especially in hobby sports.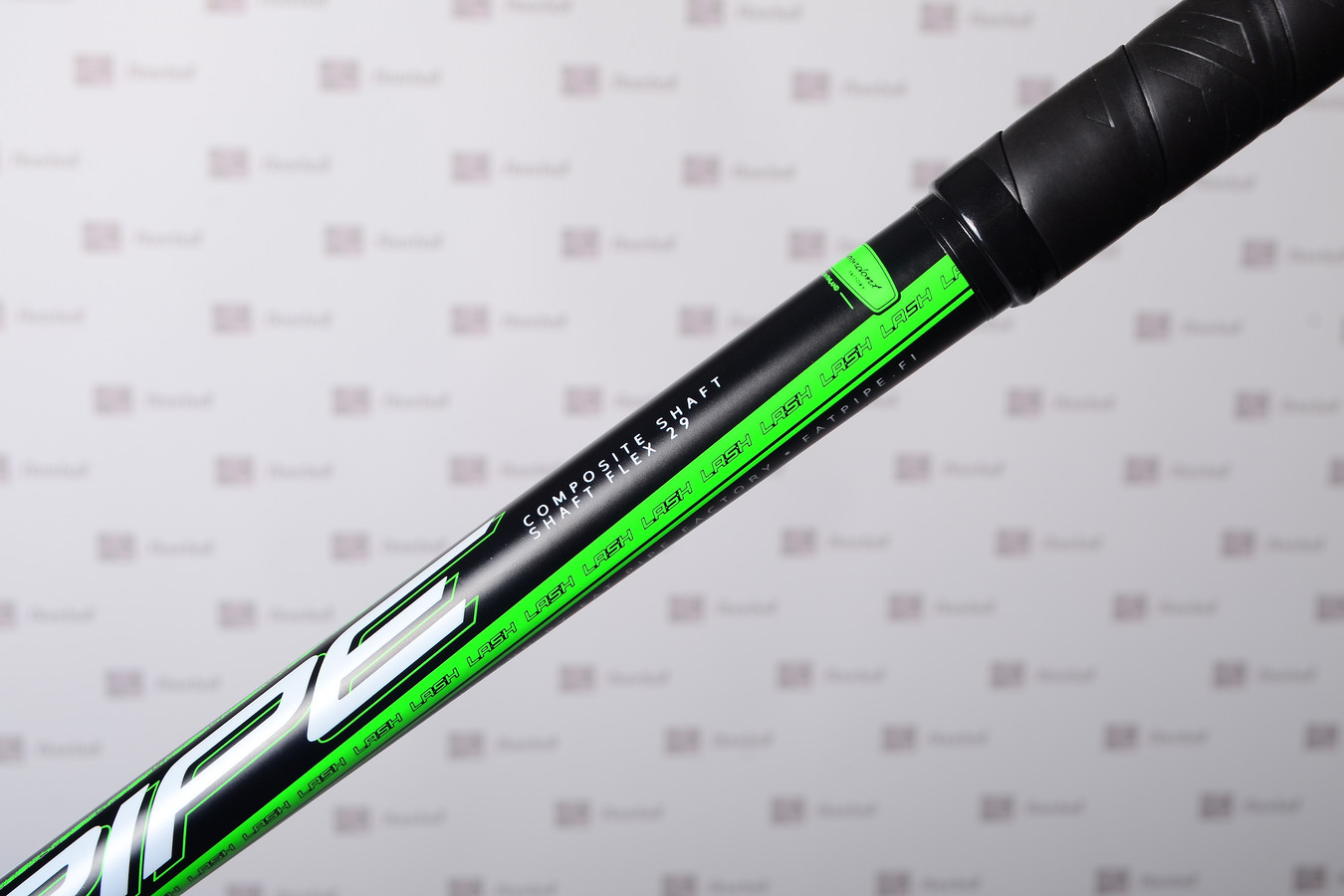 The Fat Pipe WIZ floorball blade is the first blade with a double cavity. What does a double cavity mean? Place the blade on the backhand side and look at it. The last vertical solid rib forms the top. This peak is the boundary between the first and second cavities. The blade is therefore divided into two parts - the body and the tip. Both cavities have a high concavity, which is almost halved for the already mentioned rib.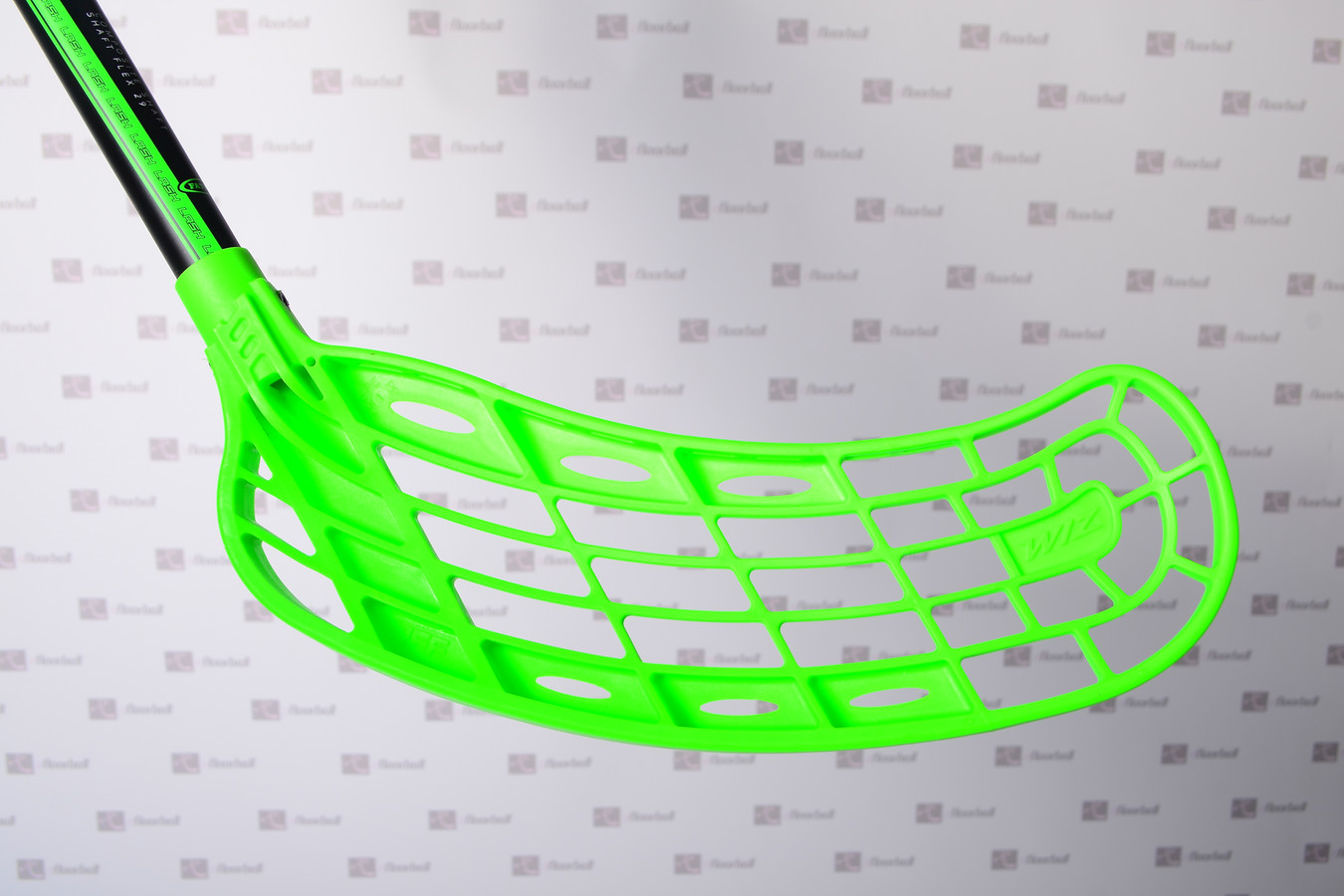 The tip of the WIZ blade has a high concavity and is slightly pre-bent. If you want, you can easily adjust the tip to your liking thanks to the division of cavities! This division increases the strength of the blade. Therefore, the upper edge of the blade may be hollow. Which in turn reduces the weight of the blade. One window can be seen filled at the tip. Here is the name WIZ. This relief serves mainly to strengthen the tip of the blade.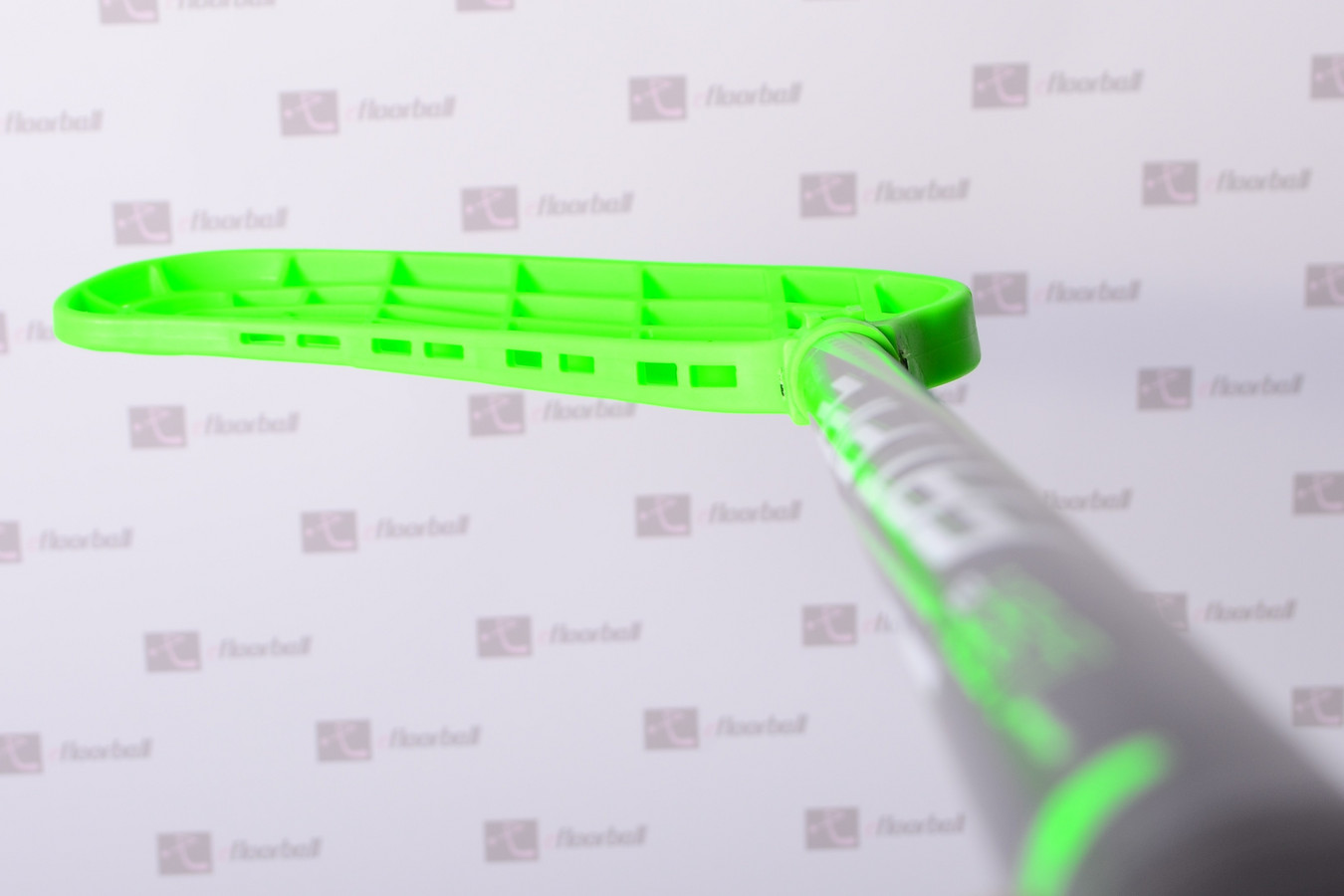 The blade is straight and has a fairly smooth and straight backhand side. The blade is great for a backahnd game. Because the blade is straight, it looks like the blade is for technical players and a slap shot. However, due to its high concavity, WIZ is more of a universal blade. The sweeper shoot is worse, but you can influence it by bending the tip, which is made just for bending. So if you bend the tip, the blade will be excellent for sweeper shoot. The weight of this blade is 80 grams.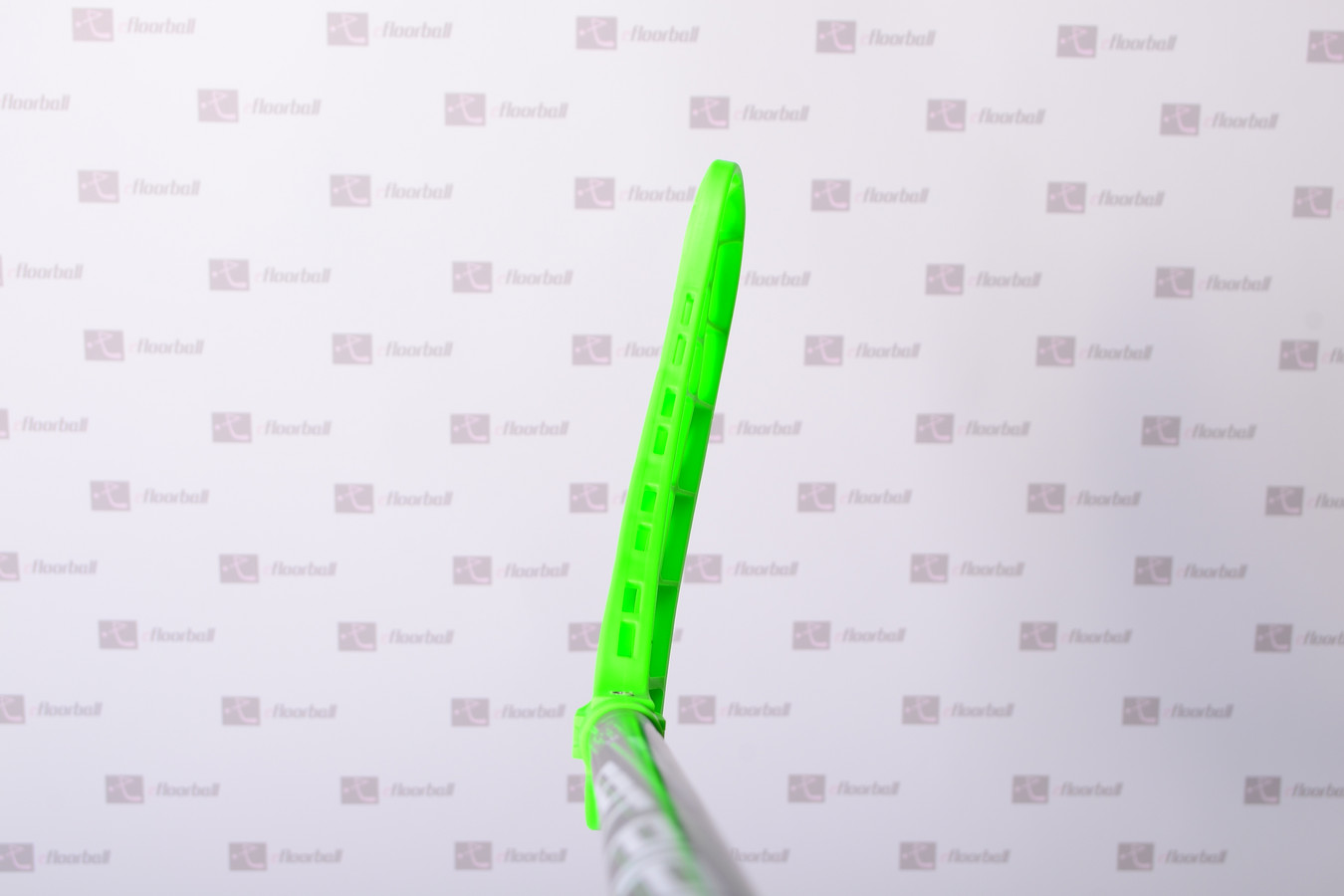 Fat Pipe PRO Grip
FatPipe PRO Grip is made of anti-slip material that absorbs sweat very well.
Key properties:
maximum comfort
width 2mm
extra long life
Choice of multiple colors
Is not perforated.