Unihoc EVO3 Hook
Unihoc EVO3 Hook Blade
EVO 3 HOOK excels in a modified and more precise shape of the basket. This blade is available in two colors. You can choose orange or black. This blade is shaped for frestyl tricks. Since the blade is IFF certified, you can also play with it offal game.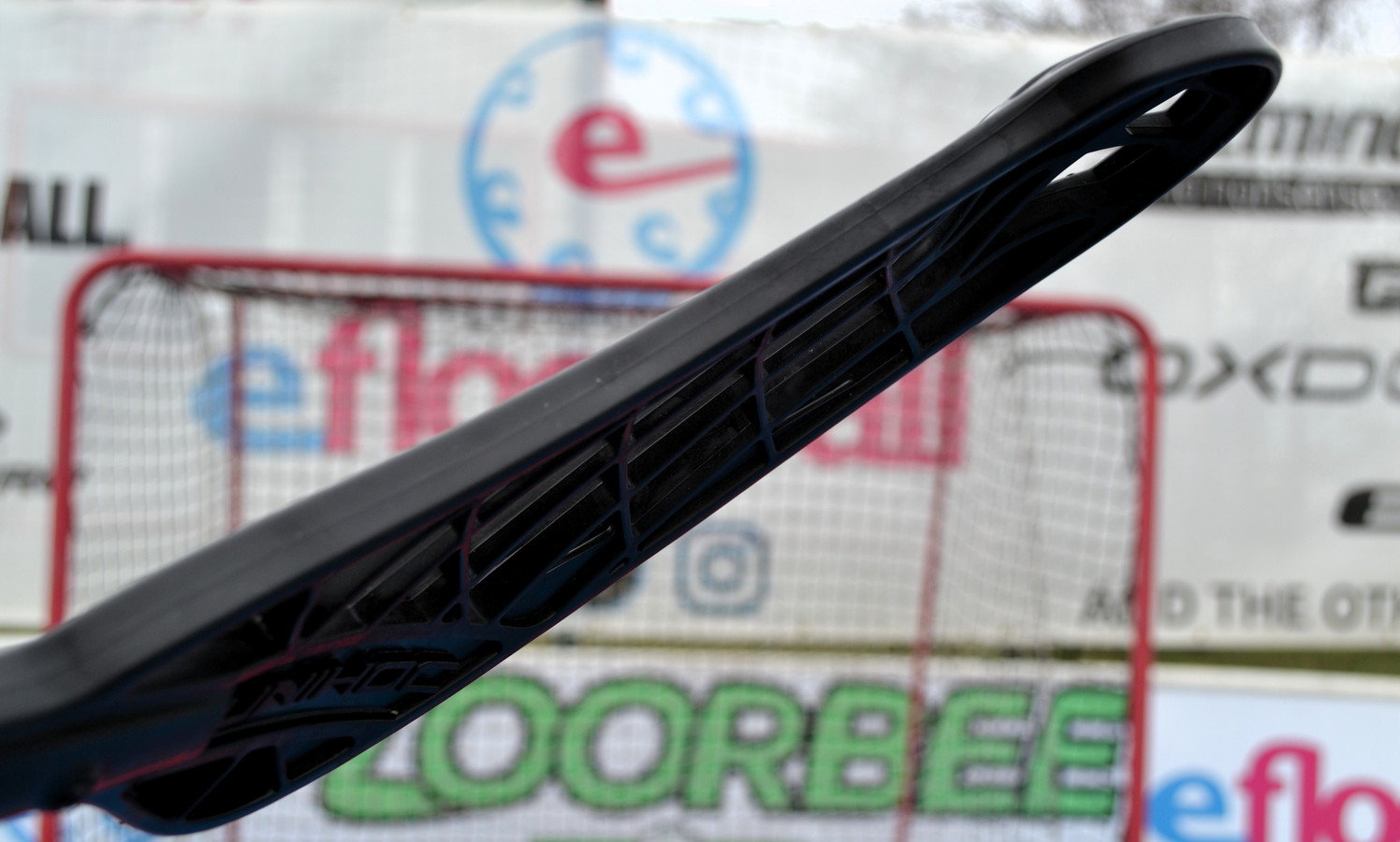 The EVO 3 HOOK has thin ribbing as well as circumferential skeleton. The blade is not nearly pre-curved. At first glance you will be attracted in the front of the deepened surface, into which the ball fits perfectly. This is one of the better options for freestyle tricks. Although the IFF blade is certified and you can play an official match with it, it is not recommended.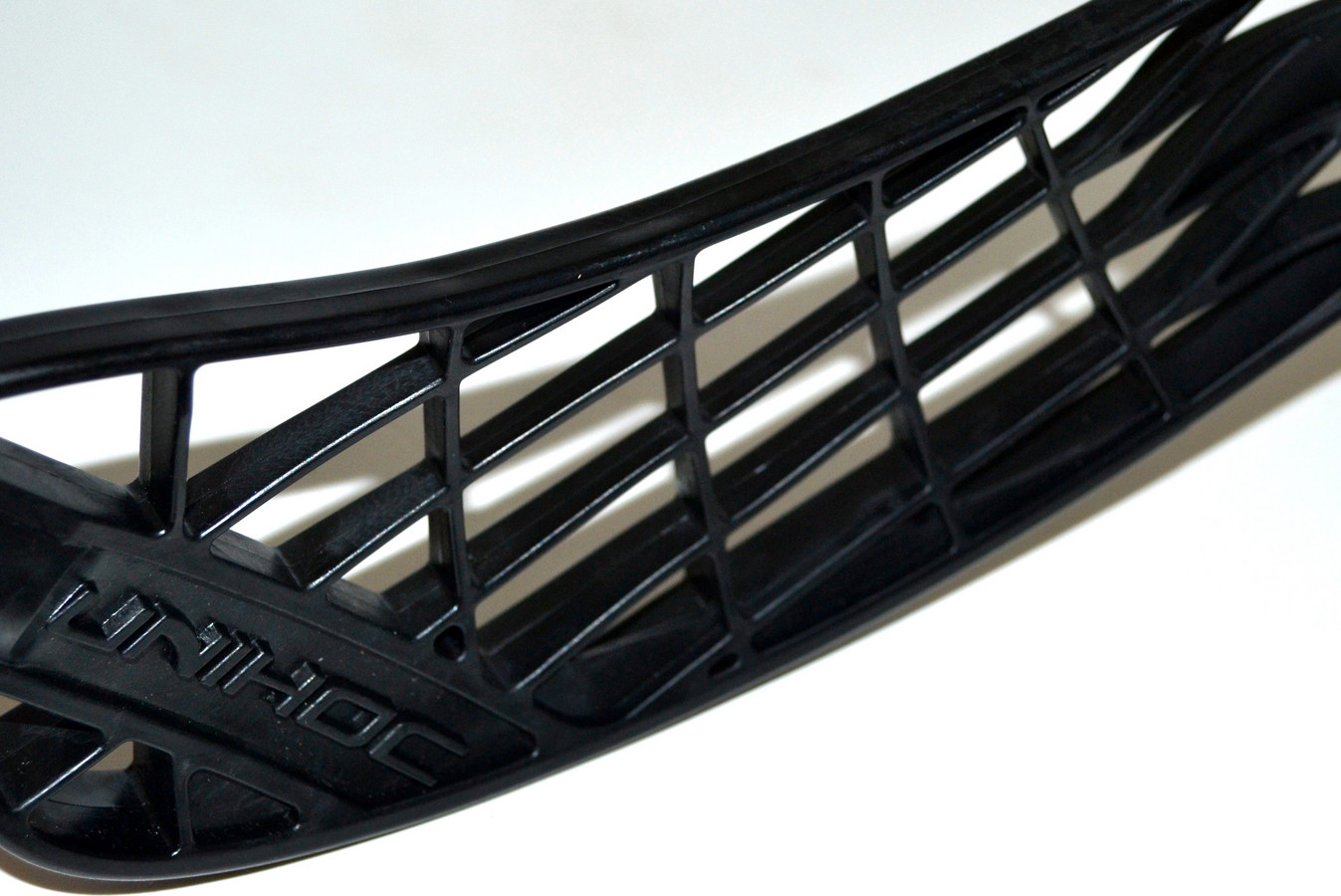 The blade is excellent for freestyle! From the forehand, the ball will fit into this recess, and when shooting backhand, the ball will fly in all possible directions. Therefore, although you can play an official match, we do not recommend it.