For the upcoming season 2015/2016 a Swiss brand LEXX has prepared many news for a floorball world. Let's focus on the technology which gave the serie name - NoVibrations Family!
You might already heard about the NoVibrations, don't you? This season LEXX introduced a floorball stick called SWISS. A unique shaft which is flattened on the forehand side. But a design is not the only characteristic of the shaft, there is a more important fact which can be found inside the shaft - NoVibrations technology. As the name of the technology says, the stick eliminates the vibrations which means - floorball players cannot feel any vibrations when passing our shooting unlike tradional shafts. It makes the reactions faster and it improves passes and shots. We are talking about a brand new molding technic, where the shaft is compressed by air and glue from inside. NoVibration shaft is made of high-tech Japanese carbon fibers. The shaft is reinforced with Aramid which provides extreme strength and durability. A next special characteristic is the 2-Flex system for optimum utilization of the sweep shot and the slap shot. That means - tle flex is softer in case of shooting by a wrist or if you make sweep shot, but harder if you make a slap shot. Incredible, isn't it?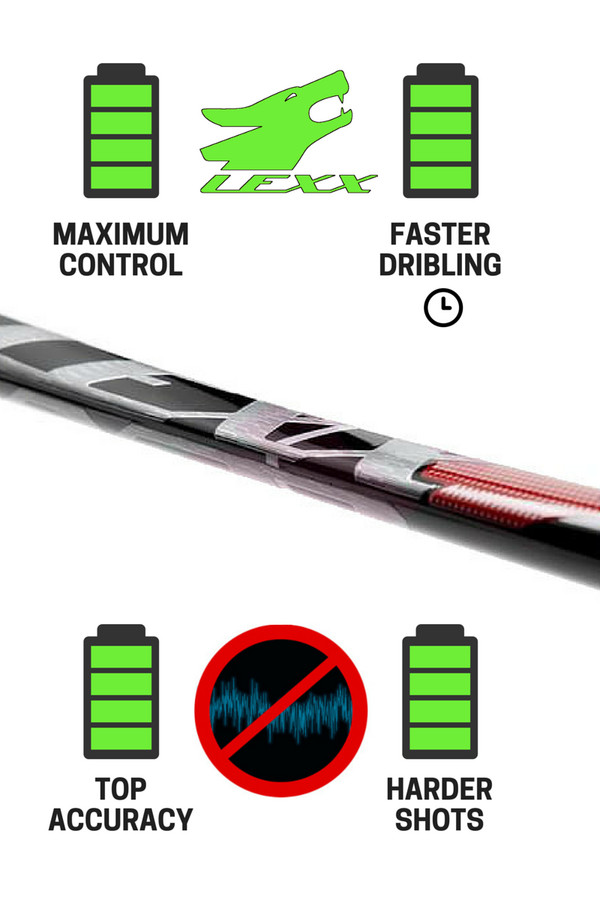 The developers of the brand LEXX made a good job for the upcoming season 2015/2016. Apart from the stick you can see above, they added 3 more shafts which will be discovered on our webpages in next weeks.
All these shafts are developed for those players who want to be faster by a houndreds milliseconds than their opponents - either in dribbling, taking balls away or showing some tricks. The sticks will be equipped with a brand new blade called LEXX Diamond which will be also introduced for the new season. It will be our pleasure to publish more information about this blade together with the second series of the LEXX Family - called - SPORT - in the next articles. Remember to follow us on social networks ;-)