The Zone Floorball collection consists of three main blades:

These blades are different in the shape and every blade single is dedicated for a different type of floorball player.
Supreme
Supreme is the oldest one among the blades mentioned in this article. This one intended for technical players due to a straight shape. There is a double ribbing in the middle of the blade for a better movement of the ball from the heel to the tip and for stiffening the whole blade.
The blade makes your passes to be precise as Swiss watches.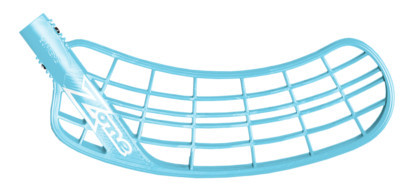 Hyper
This blade was introduced for the season 2015/2016 and dominates with a pre-curved shape - made especially for the players using sweep shots. Slap shots and passes are not very accurate. Players need to get use to this blade for a quite long time.
Would you like to have the best sweep shots? Then this blade is right for you!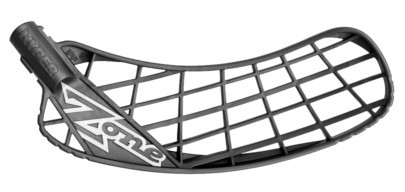 Zuper
The newest blade (release in the season 2016/17) with a big success! The blade was created by combining the best features of the above mentioned blades (Hyper and Supreme). You can see that in the picture pretty bellow clearly.
You will fall in love with this blade if you belong to the technical players and also you have many scoring chances in the match.

And what is coming up next? Is a Monster coming? :)
Players of the Swedish team - Pixbo Wallenstam are the ambassadors of Zone floorball.