Breaking of the floorball balls - no more problems?
All floorball balls are produced in a similar way. Two hemispheres are made of plastic granulate, which is injected into a special tool.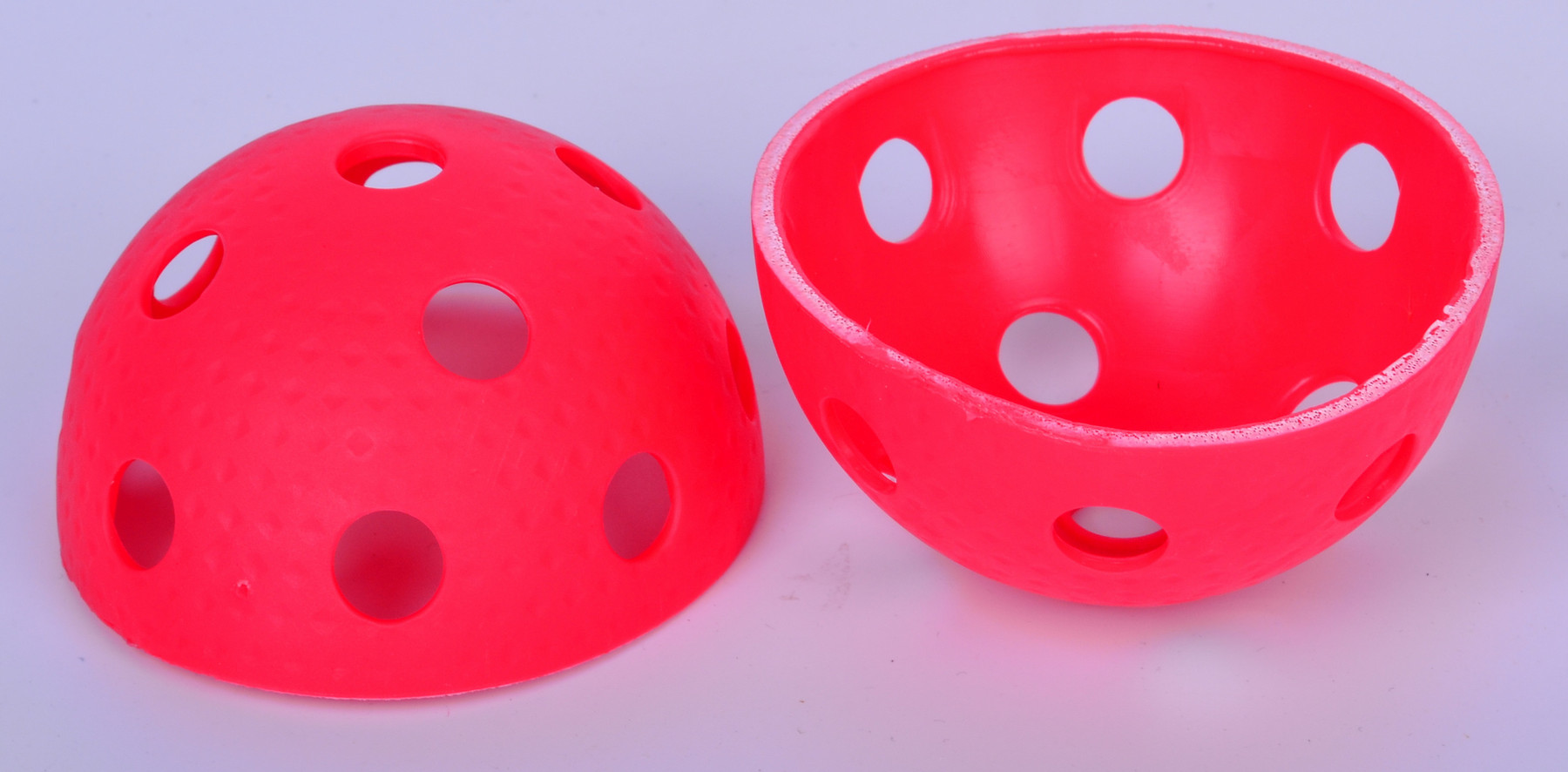 A broken floorball ball
Then these two hemispheres are welded together. The surface of the weld is polished to be as smoothest as possible.
Smooth balls do not keep its flight path, while structured balls have much better aerodynamic.
The balls tend to crack most likely at the weld, up to 95% balls break at this point.
The danger of breaking is even bigger when the ball is welded in low temperatures - around 0°C.
Key point - the stiffness of the weld
The weld of the ball is usually made by the ultrasound method, but there is one ball on the market which is welded by different technology. This technology more expensive, but the result worth it. The balls are more durable and firm - at least by 20%!
eFloorball guarantees at least 20% higher stiffness of the weld in case of Floorbee Torpedo floorball balls. It also means longer durability.
There is only a positive feedback about Floorbee Torpedo. Torpedo confirms no complaints, just the perfect product!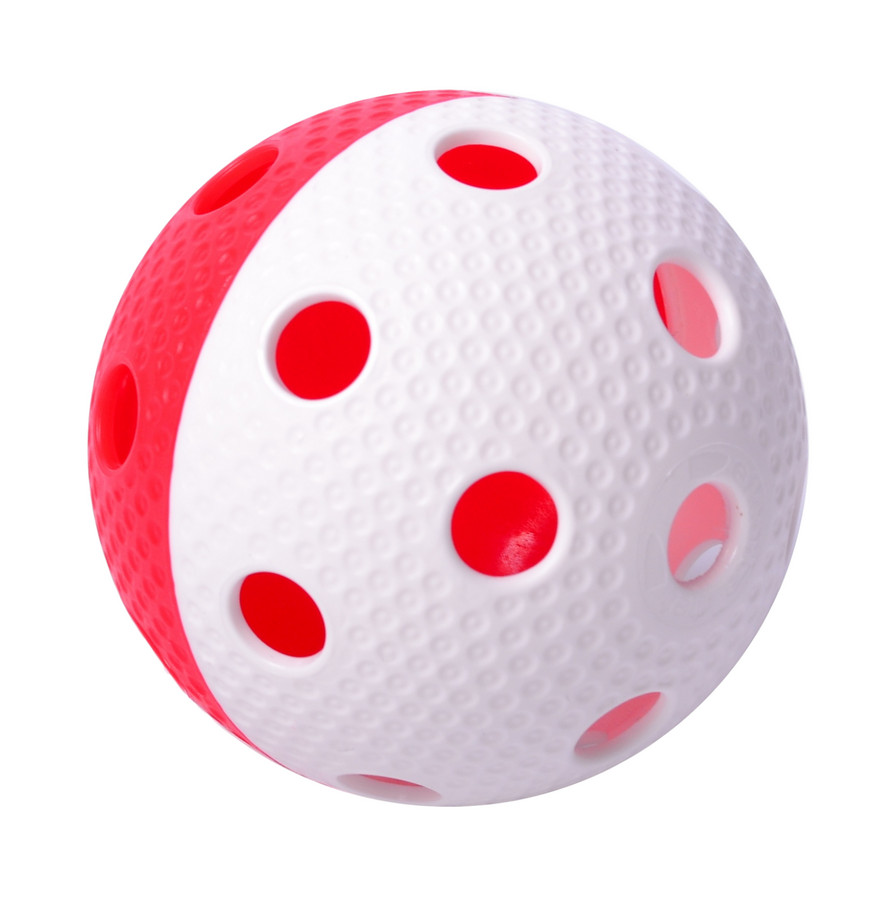 Almost unbreakable Torpedo ball