Welcome to an article full of exciting news from ZONE Floorball! With the start of the new season, we're introducing a wide range of innovative products that will appeal to every floorball lover. And one of the most striking new products is this season's main colour "LAVA ".
This color is reflected in all this year's series of sticks including blades, clothing and other floorball equipment.
The LAVA, flame orange, symbolizes the passion and energy that ZONE puts into its products to bring you the best floorball experience. Whether you're a seasoned player or just starting out in this amazing sport, our new products are sure to excite you.
If you want to be one of the first to see our exclusive LAVA collection, we have an overview of all the new products we have in store for you. Just take a look at the following link HERE
Get ready for an unforgettable 2023/2024 season with the LAVA collection from ZONE Floorball and let's get the court hot together!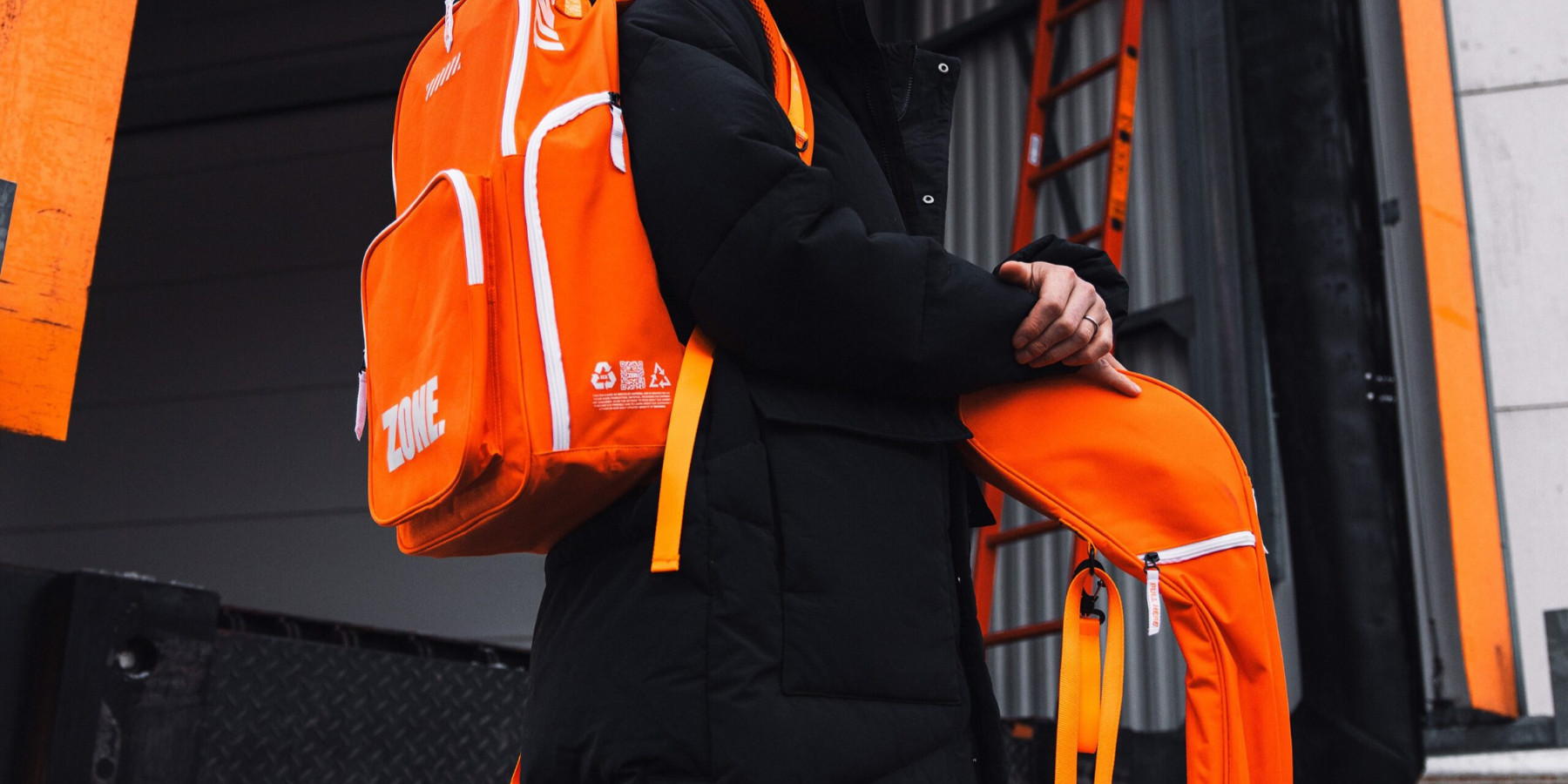 ZONE Floorball is a brand with a strong focus on ECO ♻️ design and sustainable practices this season. Their Eco mindset is firmly embedded in the company's values and is reflected in careful selection of materials and processes that minimize negative environmental impact. In order to reduce their carbon footprint, they focus on energy efficiency and minimising waste in the production chain. In this way, ZONE Floorball serves as an inspiration to other companies and individuals who want to do their part to protect our planet.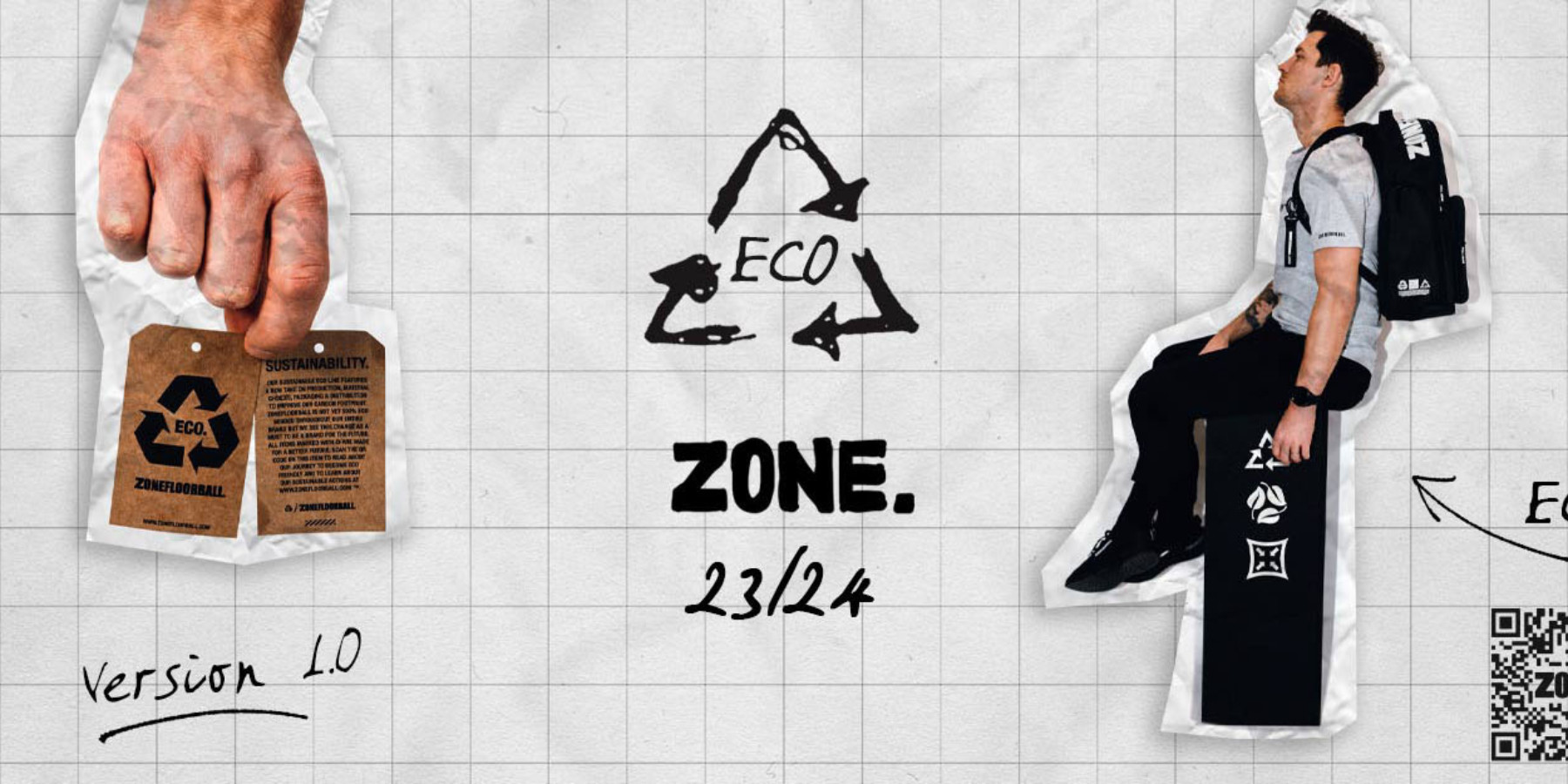 ZONE did not come up with any new blade or floorball stick models this year. That being said, only the new color of the season and the eco design, which is reflected in all the existing series, are new. Now let's take a look at at least some of these new products!
KIDS / JUNIOR SERIES
For the kids/junior sticks, ZONE drew from the AIR JR SERIES.
Air Concept is the collective name for ZONE's lightweight sticks. All clubs in this group combine lightweight shafts, lightweight blades and lightweight wraps. This combination makes Air sticks one of the best balanced sticks on the market.
Zone has focused on junior clubs this season. The Zonefloorball junior sticks are specially designed for the youngest players who are just starting to play floorball. These sticks are suitable for children who need lightweight and easy to use tools to enjoy the game of floorball and develop their sporting skills.
The main reason for choosing these junior clubs is their low weight, high durability and base material content that can withstand even the biggest bumps and chops.
The latest junior sticks from the LAVA collection can be found here.
This lightweight junior stick combines a lightweight shaft, a lightweight blade and a lightweight wrap - this is the application of the Air Concept to junior sticks. The cane is equipped with a Zuper blade, which can also be found in the new colour design of the LAVA collection. The ZUPER AIR JR 35 lava is designed in lengths of 75, 80 and 83 cm.Its hardness is 35 mm.
If you are not impressed by the colour of this year's collection, don't despair, ZONE has also prepared this floorball stick in black/ice purple and white/ice mint. You can also choose last year's models, which are still a hit and you can get them for half the price! All AIR JR models can be found here.
HOBBY SERIES
The latest floorball sticks for hobby players from Zone can be found mainly in the following categories:
AIR LIGHT SERIES - Air Concept is the collective term for ZONE's lightweight clubs. All clubs in this group combine lightweight shafts, lightweight blades and lightweight wraps.
COMPOSITE SERIES - The Composite Series contains strong, fast and very durable clubs. These floorball sticks can withstand aggressive play, making them an ideal option for hobby sports. Although these sticks are primarily designed for hobby players, their features make them a fan favorite among professional players as well.
The Hobby Floorball Sticks from Zonefloorball are affordable floorball sticks designed for recreational players, beginners and floorball enthusiasts who play for fun and enjoyment. These sticks offer reliable performance and are ideal for players who don't play at a professional level but want to enjoy the game with friends and family. Hobby floorball sticks are mostly made of glass fiber, which results in their high durability during play. Their design is simple, but at the same time they can impress. At the same time, these floorballs are affordable!
This is a Junior and hobby floorball stick with a thinner shaft (TS) combined with an excellent shooting blade HYPER, which is suitable for heavy and accurate shots. The stick is made of 100% fiberglass. Its flex is 29 mm. The model is designed in transparent design with LAVA design.
For those who love oval grip, there is the Zone floorball HYPER AIR LIGHT 29 OVAL black/lava. If you need a softer stick, check out the Zone floorball HYPER AIR LIGHT 31 black/lava with a hardness of 31 mm.
If you're not thrilled with the colour of this year's collection, don't despair, we still have last year's models available and they are exactly the same as the ones in this year's collection. Check them out HERE.
A very well balanced composite floorball stick for juniors and seniors with a focus on shots thanks to the concave blade model HYPER. The stick has LAVA paint on its entire shaft and blade. This will make you stand out on the course and you can really turn it up! The club is available in three lengths 92, 96 and 101 cm.
A superbly balanced composite stick made sustainably with minimal environmental impact. The wrap is made from eco-friendly PU rubber and the blade is made from recycled PE plastic. This model is suitable for both juniors and seniors looking to optimize their shots. This is guaranteed by the concave blade HYPER. The shaft features the new ECO emblem ♻️.
If you weren't impressed with the color of this year's collection, don't despair, we still have last year's models that are exactly the same as the ones in this year's collection. Check them out HERE.
PROFI SERIES
The Professional Floorball sticks from Zonefloorball are high quality floorball sticks that are designed for passionate floorball players who demand maximum performance and control on the court. These sticks are carefully manufactured with an emphasis on innovative technology and materials that allow players to achieve their best performance.
These clubs are mostly light in weight due to the material used, which is primarily carbon. Thanks to the ergonomic design, these clubs have excellent shooting characteristics.
Zone's SKELETON series is arguably a revolutionary shift in the world of floorball. These innovative sticks offer players a new level of control, precision and power in their game. With their strong yet lightweight carbon body, Skeleton sticks are highly durable and easy to handle. The stick design is ergonomically engineered to give players the best possible grip while minimizing hand fatigue. With a high degree of precision and flexibility, Skeleton clubs provide players with a feeling of perfect connection with the ball, allowing them to reach their full playing potential. Whether you're a beginner or a seasoned pro, Zone's Skeleton series offers something for anyone looking to achieve better results on the course.
Zone has landed three must-see candidates for this season!
Enter the new season with the best goalie equipment from ZONE. We're pleased to bring you an overview of this season's innovations. ZONE has left nothing to chance and has prepared a really cool collection of new pieces for goalies, from pads and helmets to new jerseys and pants.
The exclusive goalie jersey Goalie sweater UPGRADE SW from the new UPGRADE SUPERWIDE collection is the hit of this year's goalkeeping. This jersey features extra arm widening for maximum comfort and freedom of movement. It also features extra large padding in the shoulder area and thinner pads on the front of the arms for maximum impact protection. The jersey also has reinforced elbows for the best possible quality of protection. ZONE has also brought a touch of energy and passion to goalkeeping in the form of the LAVA colorway.
This goalie jersey comes in 3 colours. The jersey is perfectly matched with goalie pants also marked SUPERWIDE Zone floorball Goalie pants UPGRADE SW black/white.
The UPGRADE goalie equipment series also includes these pieces that are not to be missed in your equipment:
Zone floorball UPGRADE PRO are exchangeable kneepads. These pads are the perfect choice for any floorball player who wants to be protected and comfortable during the game. The knee pads are made with quality and safety in mind. They are designed to provide optimal protection for your knees from bumps or falls during a floorball game. Their interchangeable design also allows you to customize the pads to your needs and preferences. ZONE has launched them in two variations:
Here, ZONE was inspired, like Unihoc, by the BlindSave brand, which is the only one to offer interchangeable pads with different hardnesses. You can watch it here.
Today we have shown you the new collection from Zonefloorball. If you are interested but not sure, don't hesitate to contact us at  info@efloorball.net , where we will be happy to advise you and together we will prepare for the new season! ;-)