Description
Quest1 Blade Salming Quest blade is the successor.
#Quest 1#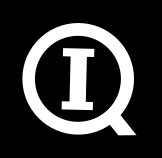 Together with Salming Quest 2 this blade belongs to one of the most favorite and best selling Salming blade. Blade Quest 1 is perfect for technical players, you will enjoy passing by forehand as well as by backhand. Great for slap shots and various technical tricks. Concavity of the blade at the deepest point is 7.2 mm and the playing surface is 181cm² - the smallest of all Salming models. But its weight is really nice, only 72 grams, which ranks this blade to the lightest blades on the market.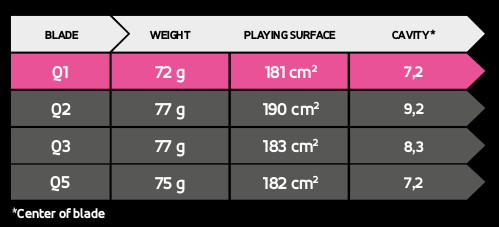 TRIDENT TECHNOLOGY – Unsurpassed shaft-to-blade power transmission.
SINGLE CAVITY PLUS – One single horizontal cavity along the entire blade area.
TORSION LID SYSTEM – Chose regular lid design with Endurance™ compound or Stiff lid design with Radical™ compound.
TOE DRAG DESIGN – TDD™ - Making it easier for you to pull the ball towards you and thereby increasing ball control.
Blade Hardness
BioPower ™ - Hard
Medium hard blade. Exceptional durability, low friction and perfect playing qualities. Endurance ™ blades are originally used on most Salming sticks.
Endurance ™ - Medium hard
The Power of Nature! This hard material is made from sugar cane. The added value does not only serve the environment, but the blade also stands out with its gaming qualities - the feel for the balloon and the sharp shot. The minimum bio-base is 96%!
Touch ™ - Medium soft
Soft blade. Touch is a blend of materials that contains 50% BioPower. The ball almost does not bounce from the blade, in addition to soft material does not take even when shooting.
Touch Plus ™ - Soft
The softest blade material from Salming. Touch Plus is a blend developed for even more sensitive processing and fine technology. The ball does not bounce as much as it does with hard blades. We recommend this material for rubber surfaces.