Description
Salming Kids Quest1 White KZ KN7 is a model for Christmas 2016/2017 and follows the successful edition of Kim Nilsson, a Swedish striker and one of the best players in the world. However, it was made for the first time in child size.
Carbon content Shaft is made of only 95% carbon and only 5% fiberglass. As a result, the weight of the stick is lower than that of sticks containing a higher percentage of glass fibers.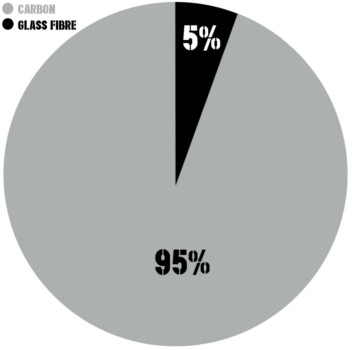 Blade:
Quest 1 - Together with Quest 2, this blade is one of the best selling and most popular Salming blades. Blade Quest 1 is ideal for technical players, a forehand pass and a backhand will not make you trouble. Great for hammering and various technical tinkers. The blade concavity is 7.2 mm at the deepest point and the playing area is 181cm² - the smallest of all Salming models. For her weight is great, just 72g, which makes this blade the lightest blades on the market.
[Image: 1380]
TRIDENT TECHNOLOGY - The reinforced construction in the heel area slowly passes into the lower part of the blade - it allows harder wounds. [Image: 1370]

SINGLE CAVITY PLUS - one separate horizontal cavity along the entire blade. [Image: 1366]

TORSION LID SYSTEM - filling the space between the grids around the perimeter of the foot gives the blade strength. [Image: 1368]

TOE DRAG DESIGN - TDD ™ - Thanks to this design, it is easier for you to pull the ball towards you to increase control of the balloon. [Image: 1364]
Endurance ™ Medium hard blade. Exceptional durability, low friction and perfect playing qualities. Endurance ™ blades are originally used on most Salming sticks.
Attention! Before bending and shaping, heat the blade (either in hot water or with a hot air gun) to the optimum temperature.
Technology:
KickZone ™ - KickZone ™ technology boosts kick kick effect. It works in such a way that the shaft kicks faster when deflected, gives the ball more power and the ball flies faster. [Image: 1340]
Grip:
Ultimate Grip Salming Ultimate is a perforated grip (sweat holes in the grip) that holds well in your hands and absorbs sweat perfectly. [Image: 1324]