Unihoc EPIC TeXtreme Curve 1.0º 26 white/red
Series
The EPIC series is a new range of Unihoc sticks, to bring the perfect choice for all player types. The easily playable EPIC blade with its good proportion of passing and shooting qualities suits to many types of player, thanks to its versatility. The stick design is modern and elegant, the glowing EPIC logo at the heart of the stick. All in all, we are certain that this season will be EPIC!
The EPIC blade is an exciting newcomer in Unihoc product range. It is an ultra-modern floorball blade with state-of-the-art design combined with top class functionality. The frame has a classic Unihoc shape and with its clearly marked step between the frame and the bars it offers great ball control and improved shot releasing. The concavity runs all the way from the heel to the top of the blade, but it has been slightly decreased in depth compared to the UNITY blade. This blade fits to the most player types well, it offers both a great passing game as well as great shooting qualities.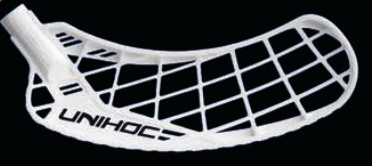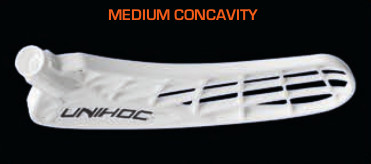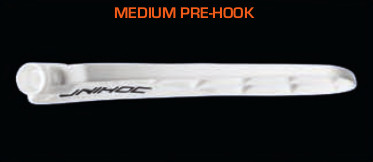 TeXtreme Curve 1.0° - Unihoc introduced the straight TeXtreme light sticks on the floorball market in 2015/2016 and the success was massive. The players really appreciate the fine-tuned balance in these extremely light stick models. Ever since then Unihoc have been working hard to develop the next natural step within the ultra light stick segment and they are happy to introduce the TeXtreme Curve 1.0°. The sticks are created using the same impressive TeXtreme carbon fibre as for the straight sticks, only with a new design in silver coloured carbon weave. These are the lightest Curved sticks in the world and the balance in the sticks is once again perfectly optimized.


Used technologies
Curve - this world sensation is yet another fantastic invention by Unihoc. The lower part of the shaft is curved to create an increased angle towards the blade, adding increased power to the shots. We guarantee that the Curve shaft will give you a completely new floorball experience. Once you have tried your first shot you will know what we mean. The shaft is available with four different curved angles, and also with various flex. The wristshots are then spectacular.