Description
Series
Hyper Hyper sticks were the most popular sticks of the last season. HYPER is the shooters choice. Therefore developers maximize this series as a "shooting" series by combining the HYPER blades and the three Curve shafts in different angles together. In this series you can find AIR curve for all different customers (3.0° with flex 25, 2.5° with flex 27 or for juniors 1.5° with flex 31), in a clean and bright design. These sticks have HYPER blade which is perfect for shooting!
Blade
Hyper HYPER blade is a concave shooting blade, especially great for sweep shots. A concavity is 10mm which is the most of all zone blades. The blade is decorated with particularly low weight (77g) and stiff frame. Its disadvatages are wrist shots and backhand passes.
Used technologies
Ultralight Very light and exclusive shafts made of 100 % carbon fibre, with focus on low weight. Perfect match stick for allround players who love light sticks.
Hockey New rectangular shaft with the exact shape of a hockey shaft, with the difference that the lower part where you attach the blade is round. Made of carbon fibre and created with a special air pressure moulding method. (Moulding of the sticks by using Air pressure is such method where a carbon is gradually blowed into a mold until the mold is filled to 100%.)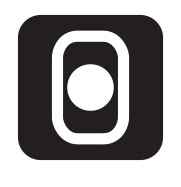 Grip
Monster Zone Monster grip was created for a season 2015/2016 and Zone put the accent on its durability, especially in the most using parts. Their goal was to stand a maximal usage of the grip meanwhile an abrasion was minimal. Fits in hands superbly, it doesn't slip and absorbs a sweat well. This grip is perforated.