McDavid 4101 Elite Runners Therapy Plantar Fasciitis Sleeve
The Elite Runners Therapy Plantar Fasciitis Sleeve from McDavid is a compression sleeve designed specifically for people suffering from plantar fasciitis, a relatively common foot condition that causes pain on the underside of the heel and near the calf muscles.
This compression sleeve is made of a high quality and elastic material that helps keep the foot stable while improving blood circulation in the affected fascia. The sleeve also provides moderate compression and pressure on the affected area, helping to relieve pain and inflammation.
The sleeve is designed to be easy to put on and take off, while holding firmly in place throughout the day. It is also thin enough to be easily worn in casual shoes, so it can be used for running or normal daily activities.
The manufacturer recommends wearing this sleeve with daily use for a minimum of two weeks to achieve maximum effect and help restore foot health.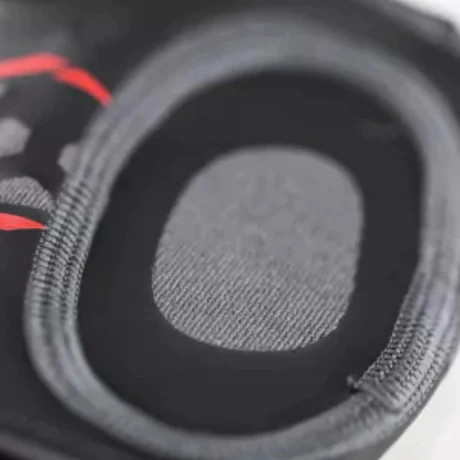 Benefits
Heel and arch support for pain relief and reduction of inflammation caused by plantar fasciitis
Anatomical design with double compression for better pain relief, recovery and support.
Contoured support pad targets the arch and plantar fascia
Ergonomic, lightweight design for comfort and customization throughout your workout
Breathable, moisture-wicking fabric with four-way stretch
Anatomically specific for right or left ankle
41% nylon / 9% polyester / 25% TPU / 25% EVA