Description
Blade
EPIC - is an exciting newcomer in Unihoc product range. It is an ultra-modern floorball blade with state-of-the-art design combined with top class functionality. The frame has a classic Unihoc shape and with its clearly marked step between the frame and the bars it offers great ball control and improved shot releasing. The concavity runs all the way from the heel to the top of the blade, but it has been slightly decreased in depth compared to the UNITY blade. This blade fits to the most player types well, it offers both a great passing game as well as great shooting qualities.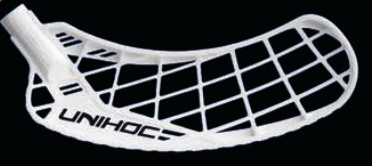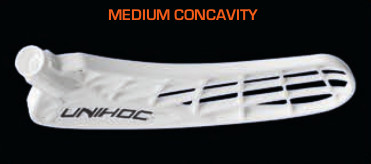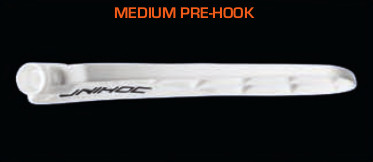 Series
EPIC Youngster - Unihoc brings a new concept of the desing for Junior sticks - thank to unique Epic design there will be a consistent desing of senior and junior sticks. EPIC Youngster has all the elements that makes the new EPIC series so eye-catching and thus gives the opportunity for the youngsters to play with the same design concept as their senior idols. One big difference, though, is that we have also created a tailor made shorter version of the EPIC blade to fit younger players. We call this blade EPIC Youngster and it has all the same features as the senior blade, but it is slightly bit shorter to make it the perfect choice for younger players.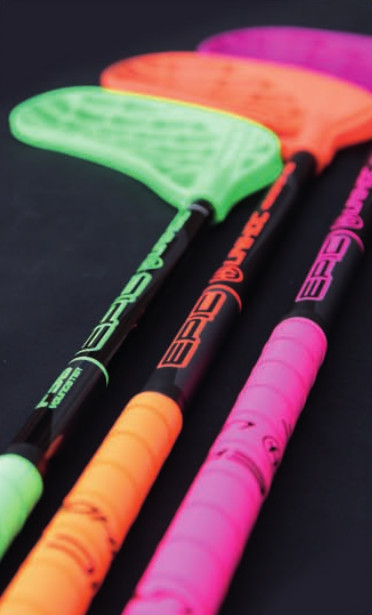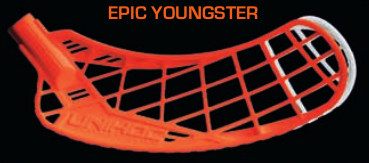 Grip
Elite - Elite grip belongs among better grips made by Unihoc. With its nonskid surface and foamy base it assures the stick will fit you perfectly! It is not perforated - it means that it doesn't need to fit to everyone. This grip is available in black and white colours.