Unihoc EPIC Curve 1.0º 32 neon orange
Used technologies
Curve - this world sensation is yet another fantastic invention by Unihoc. The lower part of the shaft is curved to create an increased angle towards the blade, adding increased power to the shots. We guarantee that the Curve shaft will give you a completely new floorball experience. Once you have tried your first shot you will know what we mean. The shaft is available with four different curved angles, and also with various flex. The wristshots are then spectacular.

Blade
EPIC - is an exciting newcomer in Unihoc product range. It is an ultra-modern floorball blade with state-of-the-art design combined with top class functionality. The frame has a classic Unihoc shape and with its clearly marked step between the frame and the bars it offers great ball control and improved shot releasing. The concavity runs all the way from the heel to the top of the blade, but it has been slightly decreased in depth compared to the UNITY blade. This blade fits to the most player types well, it offers both a great passing game as well as great shooting qualities.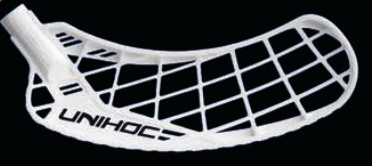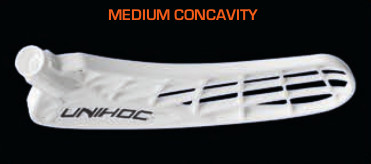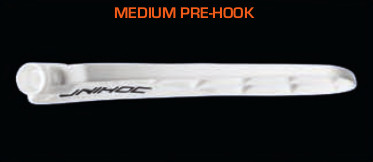 Grip
Elite - Elite grip belongs among better grips made by Unihoc. With its nonskid surface and foamy base it assures the stick will fit you perfectly! It is not perforated - it means that it doesn't need to fit to everyone. This grip is available in black and white colours.