Unihoc EPIC TITAN Top Light II 24 white
Used technologies
Titan - This series of sticks is based on a new blade material - TITAN PP - which is a super firm blade material with low friction against the floor surface. The sticks in this series are perfectly balanced and the design of the sticks has been created to stand out from the other three inline series and give the TITAN models a separate look.
Top Light II - the Top Light shaft is one of the most popular Unihoc shafts of all times, giving a light feeling for the game. Material: Light Weight Carbon Fibre.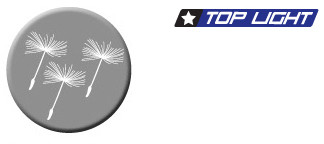 Blade
EPIC - is an exciting newcomer in Unihoc product range. It is an ultra-modern floorball blade with state-of-the-art design combined with top class functionality. The frame has a classic Unihoc shape and with its clearly marked step between the frame and the bars it offers great ball control and improved shot releasing. The concavity runs all the way from the heel to the top of the blade, but it has been slightly decreased in depth compared to the UNITY blade. This blade fits to the most player types well, it offers both a great passing game as well as great shooting qualities.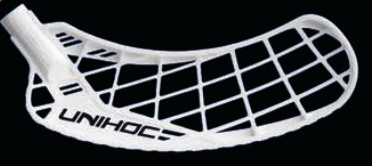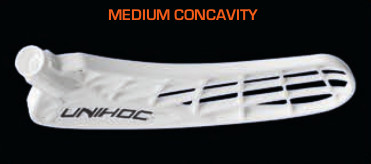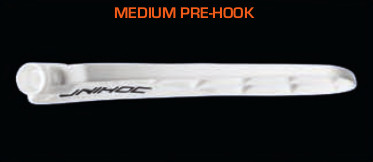 Grip
Feather light - a grip Feather light is lite, fits in hands superbly, it doesn't slip and absorbs a sweat well.It is not perforated - it means that it doesn't need to fit to everyone.