Zone floorball HYPER Composite Light 29 white/red
The Composite Light series includes strong, fast and very durable sticks. These floorball sticks can withstand aggressive play, making them an ideal option for hobby sports. Although these sticks are primarily designed for hobby players, they will find many fans among professional players, thanks to their features. In this series you can find shafts made of 2 materials:
Fiberglass: A strong material that makes the floorball stick stronger and transmits better the force from the shaft to the blade and thus to the floorball ball.
Composite: Composite is a mixture of carbon and fiberglass. Both carbon and fiberglass have positive and negative properties. To get the best ones (lightness of carbon and strength of composite) these 2 materials are combined. You can find combinations in different proportions. The higher the ratio of carbon to composite, the better the properties of the floorball stick. On the other hand, the more fiberglass, the stronger the floorball stick and the better the power transfer.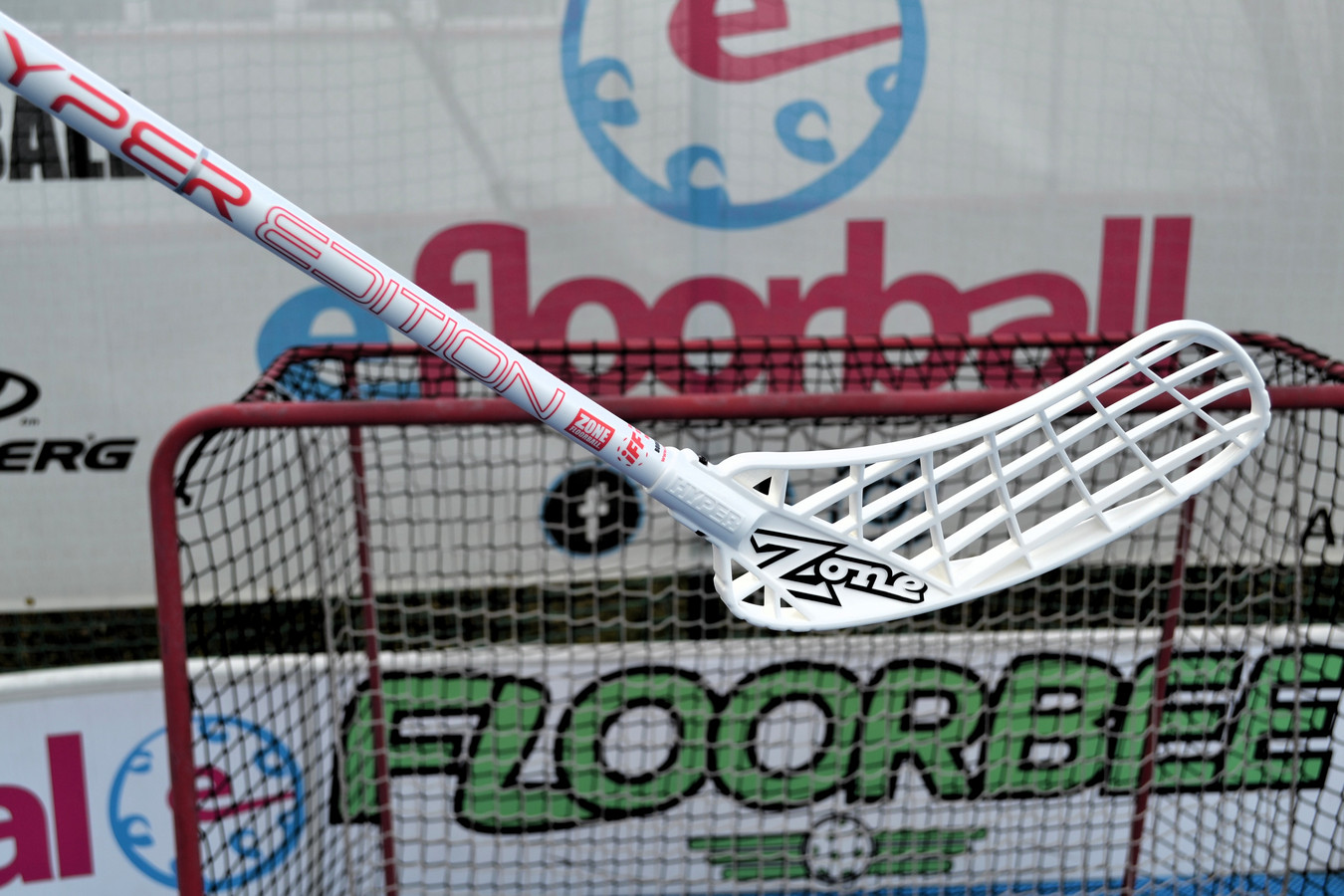 Hyper blade is shooting blade Hyper is especially great for slap shot and sweeper shot. The blade has a large pre-bend and a 10mm concavity, which ranks this blade among the Zone blades with the greatest concavity. Hyper has a large cavity with a clear depression, which helps you with shooting, especially with Sweeper Shot. This overturning results in the backahand being less accurate, but it replaces the blade on the forhand side where its accuracy is 100%. Great concavity and pre-bending positively affect your work with the ball.
The blade is constructed so that the ball flies out of it absolutely accurately and very fast. The heel and backhand side is reinforced and thus keeps the blade in shape and give you the exact path of the ball during the shot.
The weight of the blade is 77g, which together with the rigid frame decorates this great blade. Its disadvantage is the backhand shot. The blade neck continues down into the blade as a wide wedge towards the lower blade rim. This makes the heel really stable and can use the energy from your shoot and send it forward to the ball.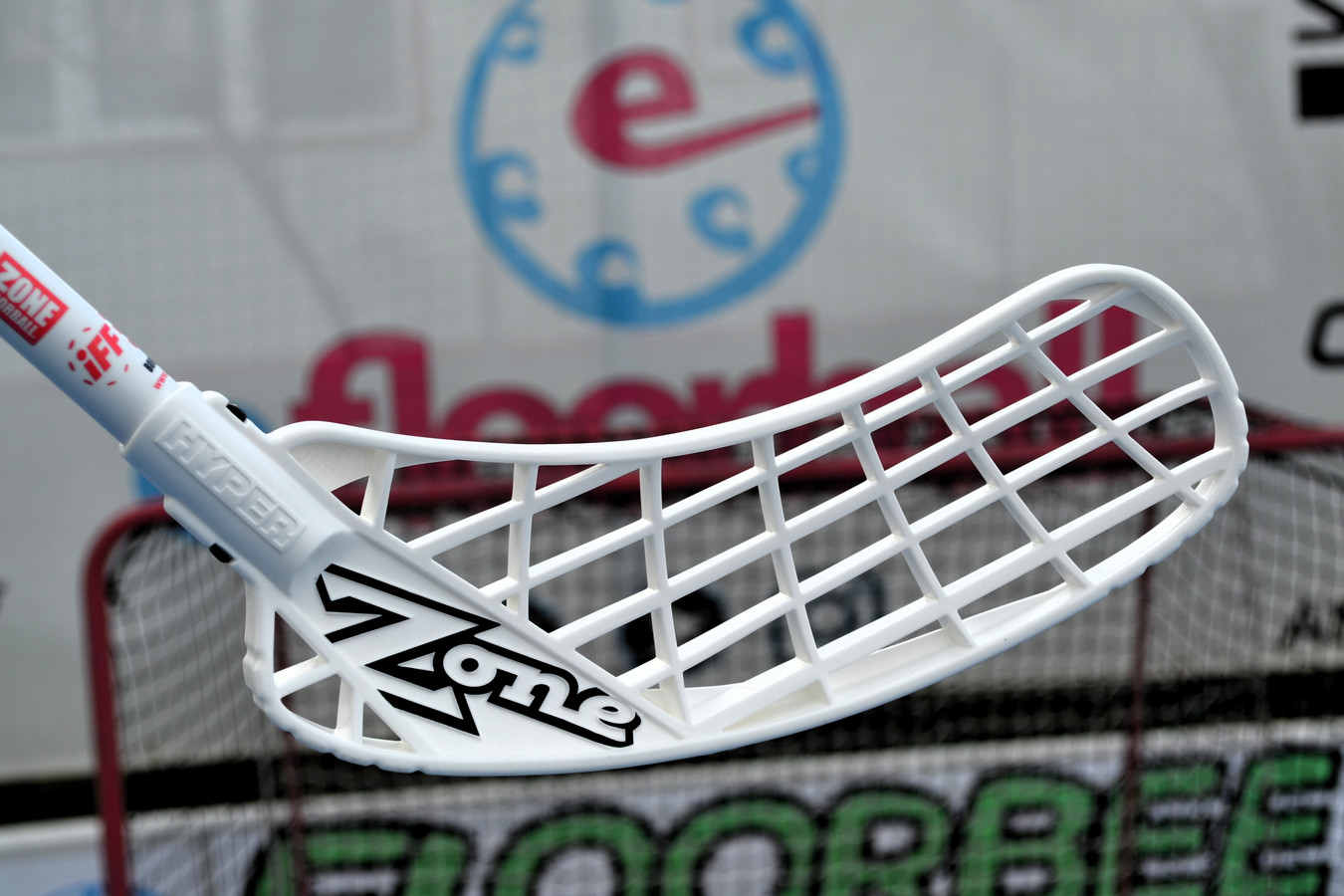 Opti grip
This Zone Grip is lightweight, super-grip and shock absorbing.
Key properties:
Standard long grip
excellent anti-slip properties
extra long life
Choice of multiple colors
very comfortable grip
very light
vibration absorption