Unihoc EPIC SUPERSKIN REGULAR FL 29 white/purple
Unihoc EPIC SUPERSKIN REG FL 29 white/purple
Superskin
Superskin technology contains completely rebuilt shafts. Superskin is based on SBT - SOLID BALANCE TECHNOLOGY. Basically, it is a material optimization to ensure perfect balance, strength and durability of the stick. Unihoc took his floorball sticks, disassembled them into individual threads, and then assembled them in a new way. This results in 100% balanced sticks that are strong yet lightweight. Unihoc implemented this folding of individual layers of material into sticks of various types. Sticks with superskin technology composed of:
MID 40% carbon / 60% glass fibers weighing 215 - 230 g
REG 80% carbon / 20% glass fibers weighing 215 - 225g
PRO 95% carbon / 5% glass fibers weighing 210 - 215 g
MAX 100% carbon with a weight of 205 - 210 g
Feather Light (FL)
FEATHER LIGHT is not really a technology, but rather a way of assembling the individual components of the stick so that the resulting weight is as low as possible. The material of the grip and the blade is one of the lightest on the market. These floorball sticks are as light as a feather. Usually, these sticks use a lightweight blade made of the PP material. This floorball blade has a lower weight and slightly different properties. You can find more information about blade materials in our article Differences between PP and PE blades.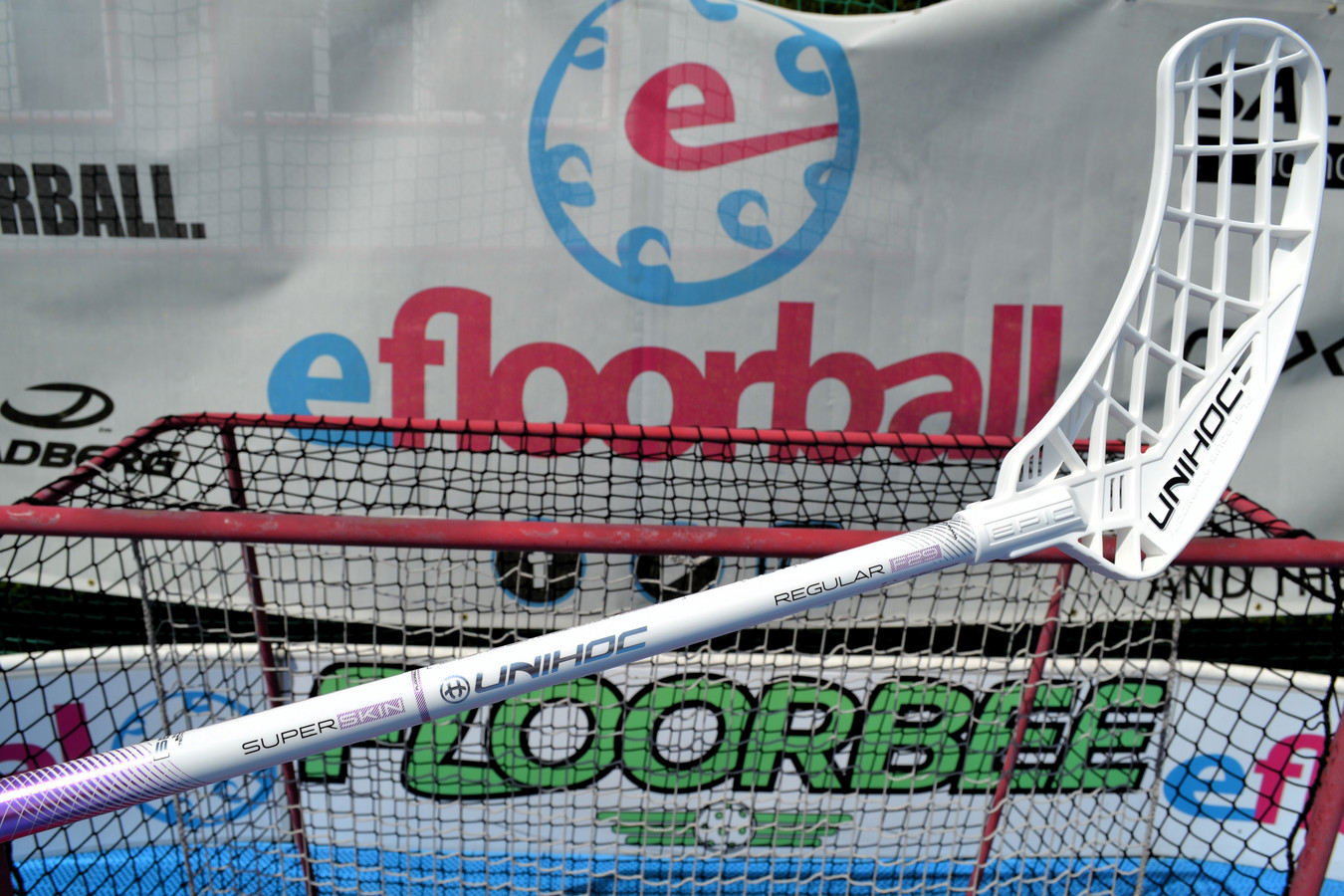 Unihoc Epic Blade
This is a very modern blade with a state of the art design and added functionality. The blade frame has a classic shape like all Unihoc blades and a clearly marked transition between the frame and the ribbs offers a great ball control. The concavity of the blade gradually increases from the heel to the tip.
The blade is deepened from the heel to the tip, but compared to the UNITY blade the deepening is slightly smaller.
This blade fits all types of players, both those who like to play with the ball and want to have accurate recordings, and those who like different variants of shooting.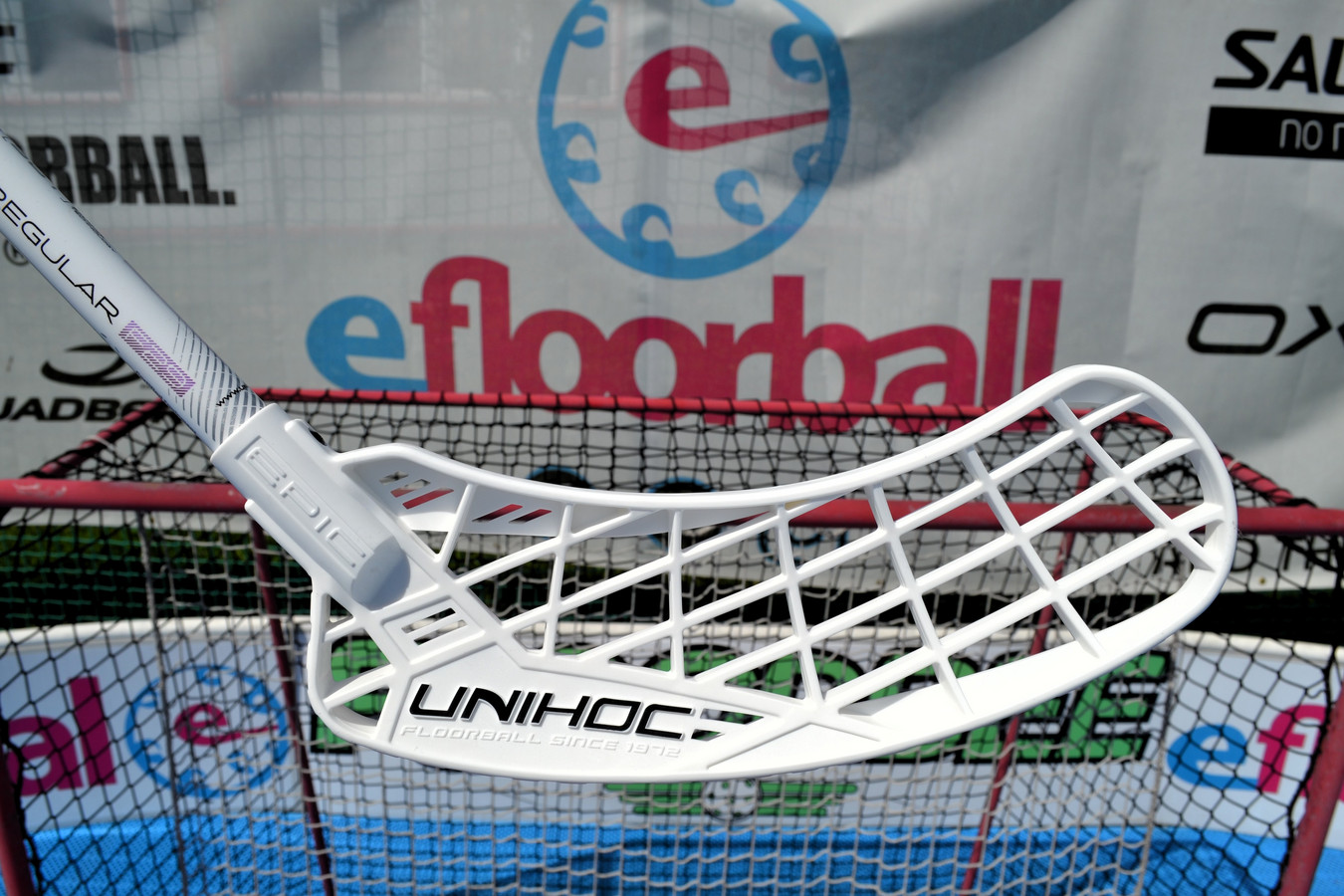 Superskin grip
Superskin grip is a very light and balanced grip that has great absorbent and adhesive properties.
Key properties:
Standard long grip
excellent anti-slip properties
extra long life
Choice of multiple colors
very comfortable grip with perforation for better sweat removal
very light
vibration absorption
Not perforated.