Zone floorball ZUPER AIR Ultralight 29 ALMOSTWHITE
Zone floorball ZUPER AIR Ultralight 29 ALMOSTWHITE
Air concept
Air concept is a series of sticks that combines lightweight sticks, lightweight blades and lightweight grips. Sticks with this designation are one of the lightest and at the same time very well balanced sticks. Air concept contains the following technologies:
Light - lightweight glass fibers with weight 220 g and more
Superlight - 95% carbon / 5% glass fibers with weight 200 - 210 g
Ultralight - 95% carbon / 5% glass fibers with weight 210 - 220 g
JR (junior) - 100% glass fibers
Curve - carbon - reinforced composites / carbon
Ultralight
This technology is one of the first lightweight technologies for carbon sticks. Sticks with this designation are very light and exclusive sticks made of 95% carbon fiber and 5% glass fiber. The zone emphasizes low weight and perfect balance by these sticks. Ultralight sticks are perfect sticks for all types of players.
This technology is characterized by the structure: 95% carbon / 5% glass fibers and their weight is in the range: 210 - 220 g.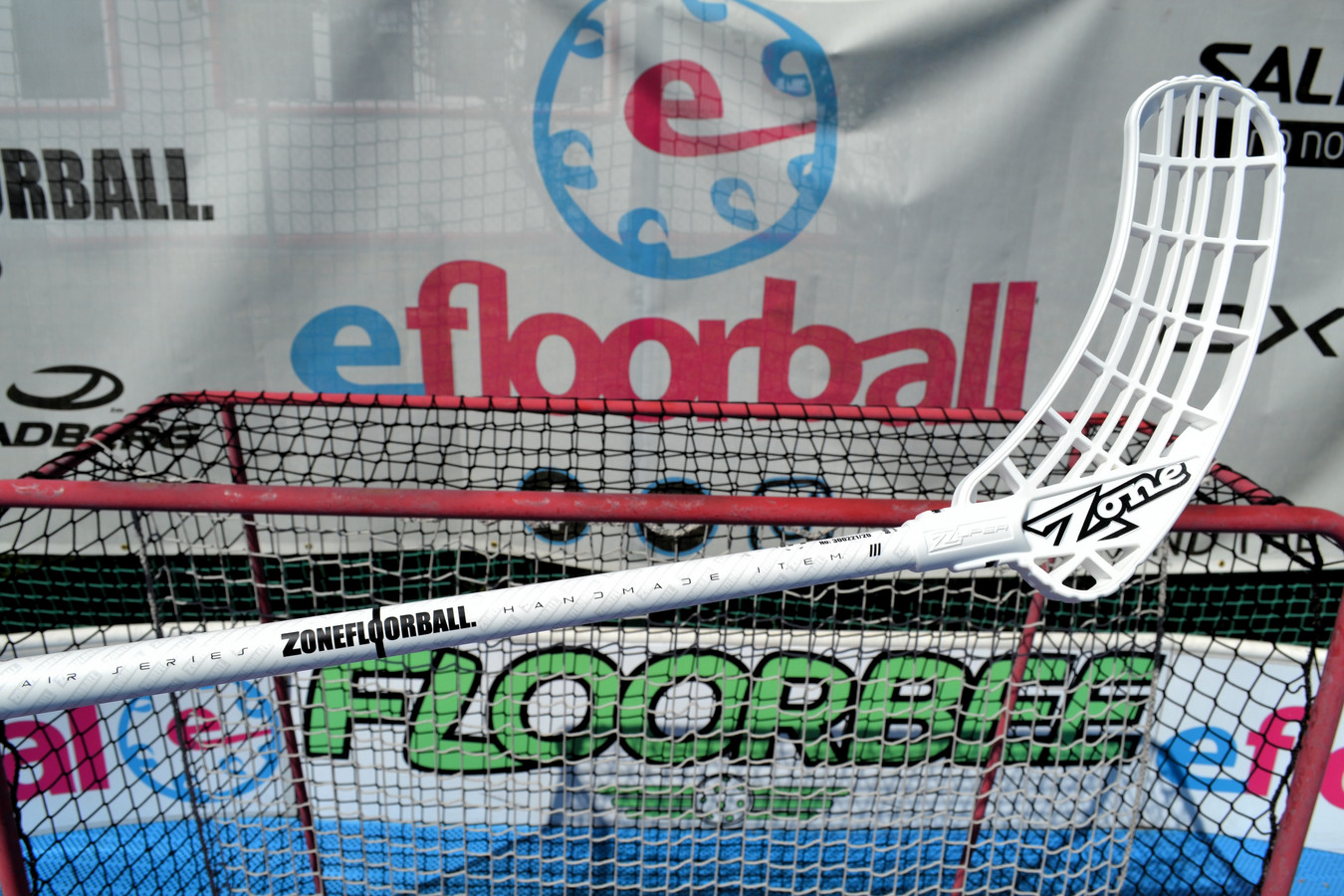 ZUPER Zone
ZUPER was created by combining two blades, Supreme and Hyper. It has a solid smooth surface with the same recess along its entire length, contributing to better ball control and stable passes for all types of players. Concavity is 8 mm, exactly between Supreme (6 mm) and Hyper (10 mm).
The tip is pre-curved and slightly more open than the Supreme. Because the blade base is reinforced and has the ideal stiffness needed for resistance to fire, the tip can be lighter and the hockey stick gets the ideal balance. At the same time, the curved tip improves your control of the ball.
The weight of the blade is 78 grams. Zuper uses Supreme ribbing for excellent ball control. The concavity of the blade in turn improves the slap shot and gives the blade the power of the shot.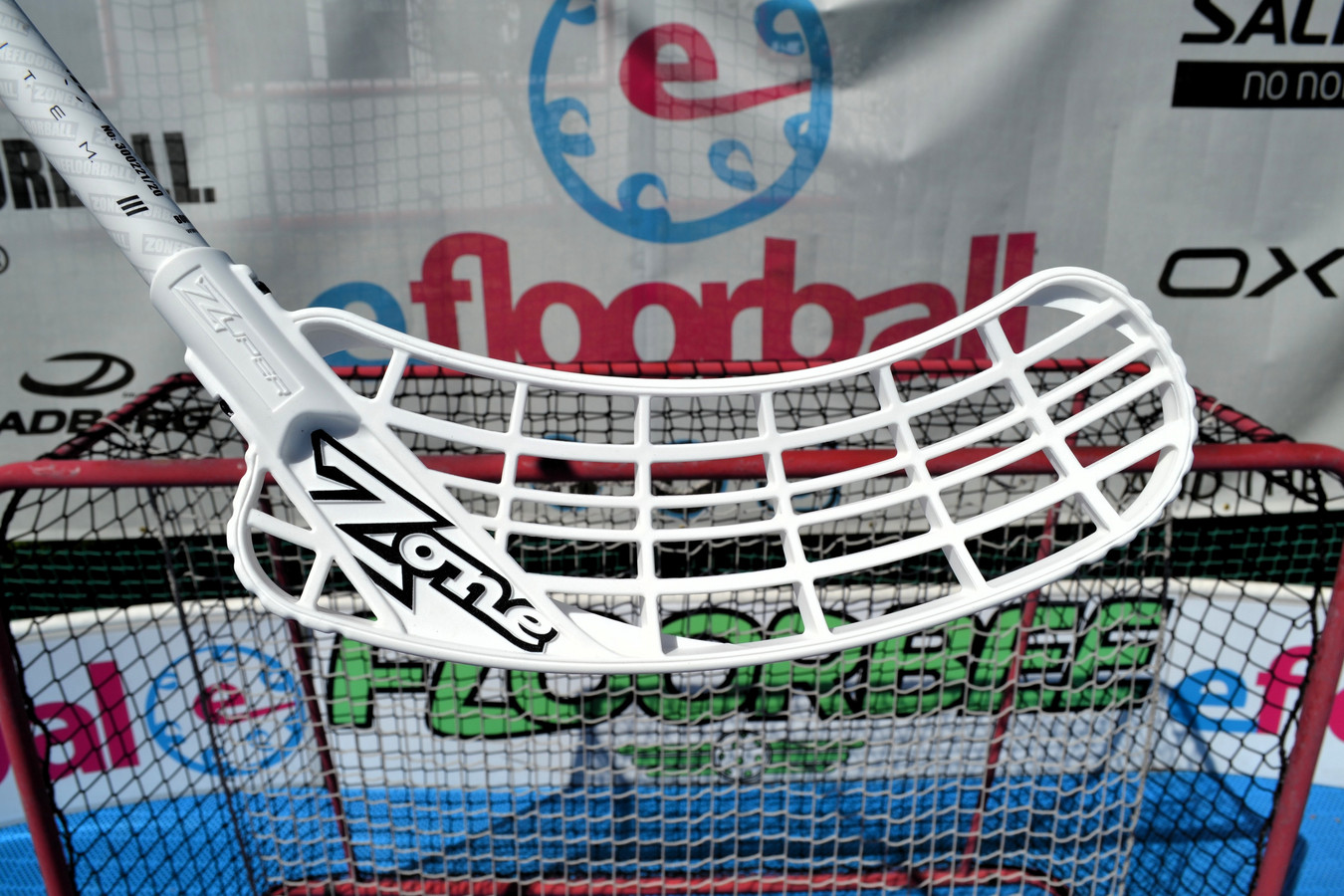 Zone floorball Air grip
This Zone Grip is lightweight, super-grip and shock absorbing.
Key properties:
Standard long grip
excellent anti-slip properties
extra long life
Choice of multiple colors
very comfortable grip with perforation for better sweat removal
very light
vibration absorption
It is perforated.