Unihoc ICONIC Composite 32 turquoise/white
The composite is a mix of carbon fiber and glassfiber. Both materials have both positive and negative properties. Do you want to get the best possible properties of these floorball stick materials? Just combine them! You can find combinations of these materials in different ratios of carbon fiber and fiberglass. You should determine this ratio before buying sticks. The higher ratio of carbon fibre means the better stick properties, but the glassfiber shaft is more rigid and better transmits the player´s power to the blade and floorball ball.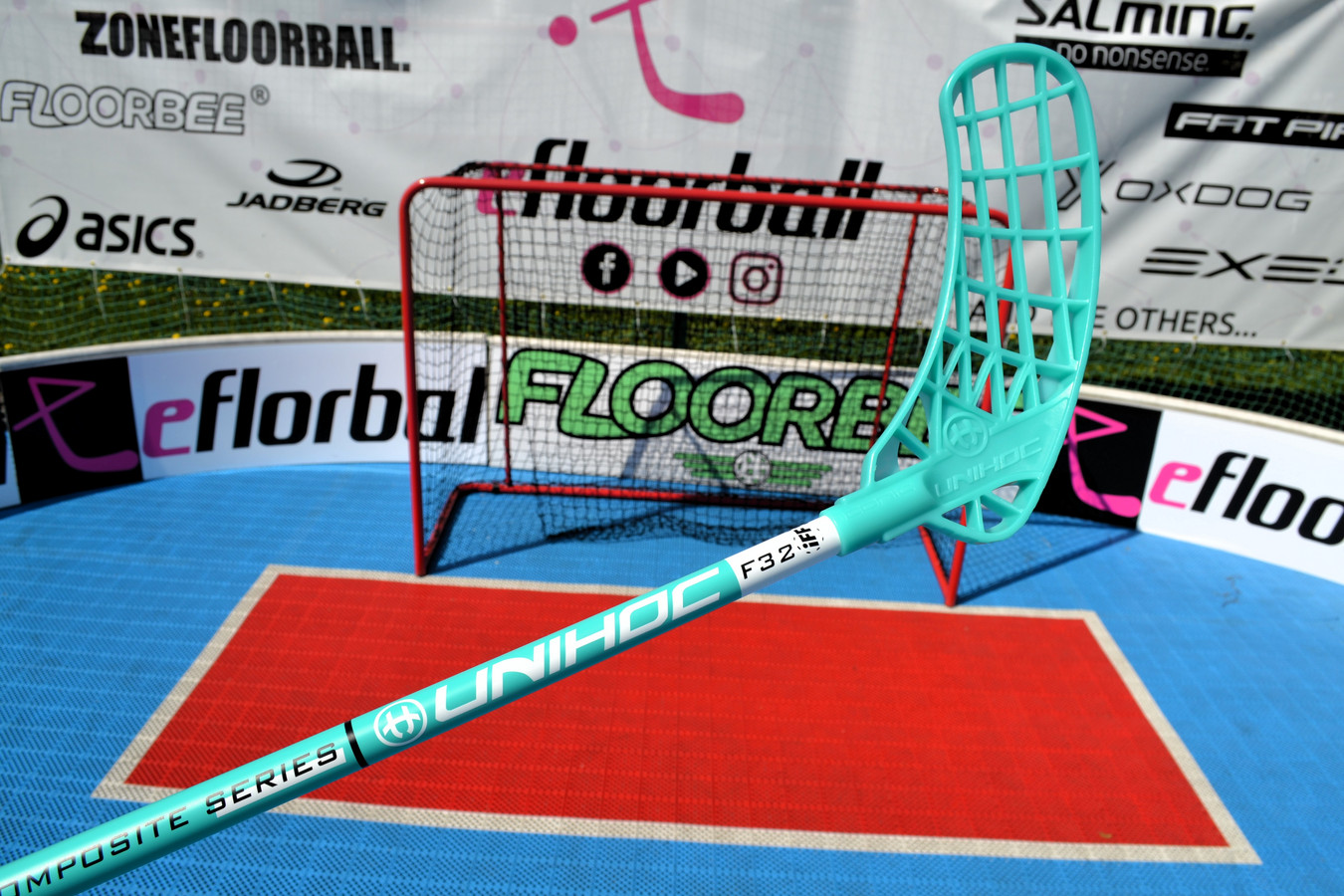 ICONIC is a shooting blade from UNIHOC. It is an aggressive blade that has been designed to maximize your playing and especially your shooting ability! High concavity improves ball control and adds punch to your shots!
The Unihoc ICONIC has a concavity of 9 mm and the whole is significantly pre-curved throughout. This pre-curved starts just before the middle rib and continues towards the tip of the blade. The blade's pre-curve causes the back of the blade to be significantly bent, which obviously affects the backhand game. The blade does not provide enough surface area for the backhand game, so it is not 100% suitable for it. The ICONIC compensates for this with its forehand game, especially the sweeper shooting!
The blade is constructed in such a way that the ball flies off the blade very accurately and especially very quickly. The heel and backhand side is reinforced, thus keeping the blade in shape and at the same time the ball's precise trajectory during the shot. The cavity of the ICONIC blade starts right at the heel and extends to the tip, which improves ball control - the ball sticks to the blade as if it was glued. We would recommend this blade especially for shooters! The blade works great for both sweeper and slap shooting.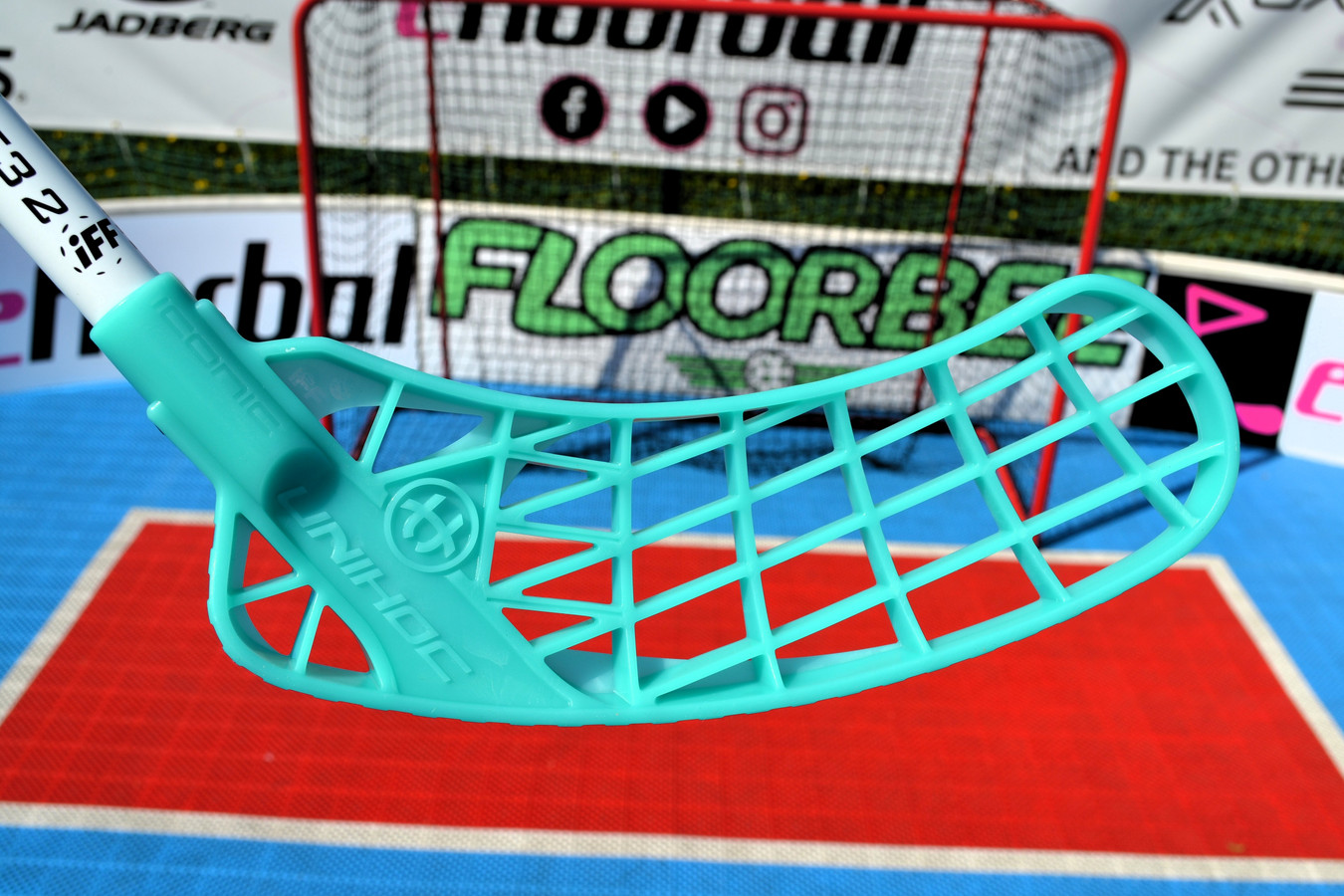 Elite
Grip Elite is one of the better grips from the brand Unihoc. With its non-slip surface and foam base, it ensures that the stick will always fit accurately and firmly in your hand. The Elite grip is available in black and white.
Key properties:
Has no perforation
Has no indentation
Foam backing
Black / White
However, it is not perforated - ie. may not fit everyone.