Unihoc ICONIC Composite 32 turquoise/white
The composite is a mix of carbon fiber and glassfiber. Both materials have both positive and negative properties. Do you want to get the best possible properties of these floorball stick materials? Just combine them! You can find combinations of these materials in different ratios of carbon fiber and fiberglass. You should determine this ratio before buying sticks. The higher ratio of carbon fibre means the better stick properties, but the glassfiber shaft is more rigid and better transmits the player´s power to the blade and floorball ball.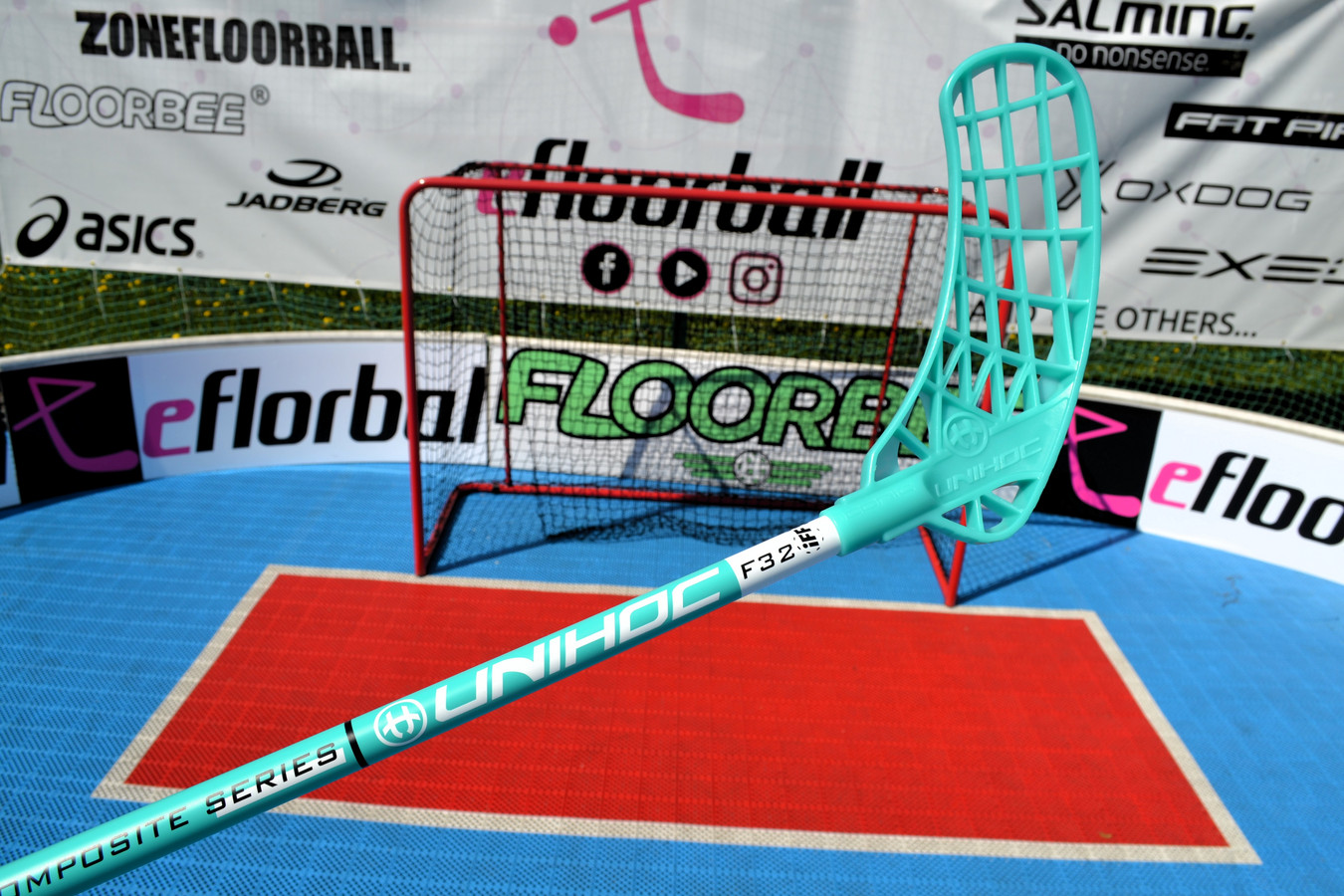 ICONIC is a new pure shooting blade by UNIHOC. This is the most aggressive blade of all Unihoc blades! In the construction of this blade, Unihoc focused on optimizing the shooting characteristics.
This blade has significant concavity (9 mm) across the playing area. It starts right at the heel and stretches to the tip. This concavity will improve your ball control. The ball holds on your blade like stuck. ICONIC give you more power to your shots as well!
The blade has a heavily reinforced heel, so don't be afraid to shoot with force. To improve ball control, the blade is significantly pre-bent The bend begins at the heel, where it has 14 mm. It gradually increases to 15 mm in the middle and the tip returns to 13 mm.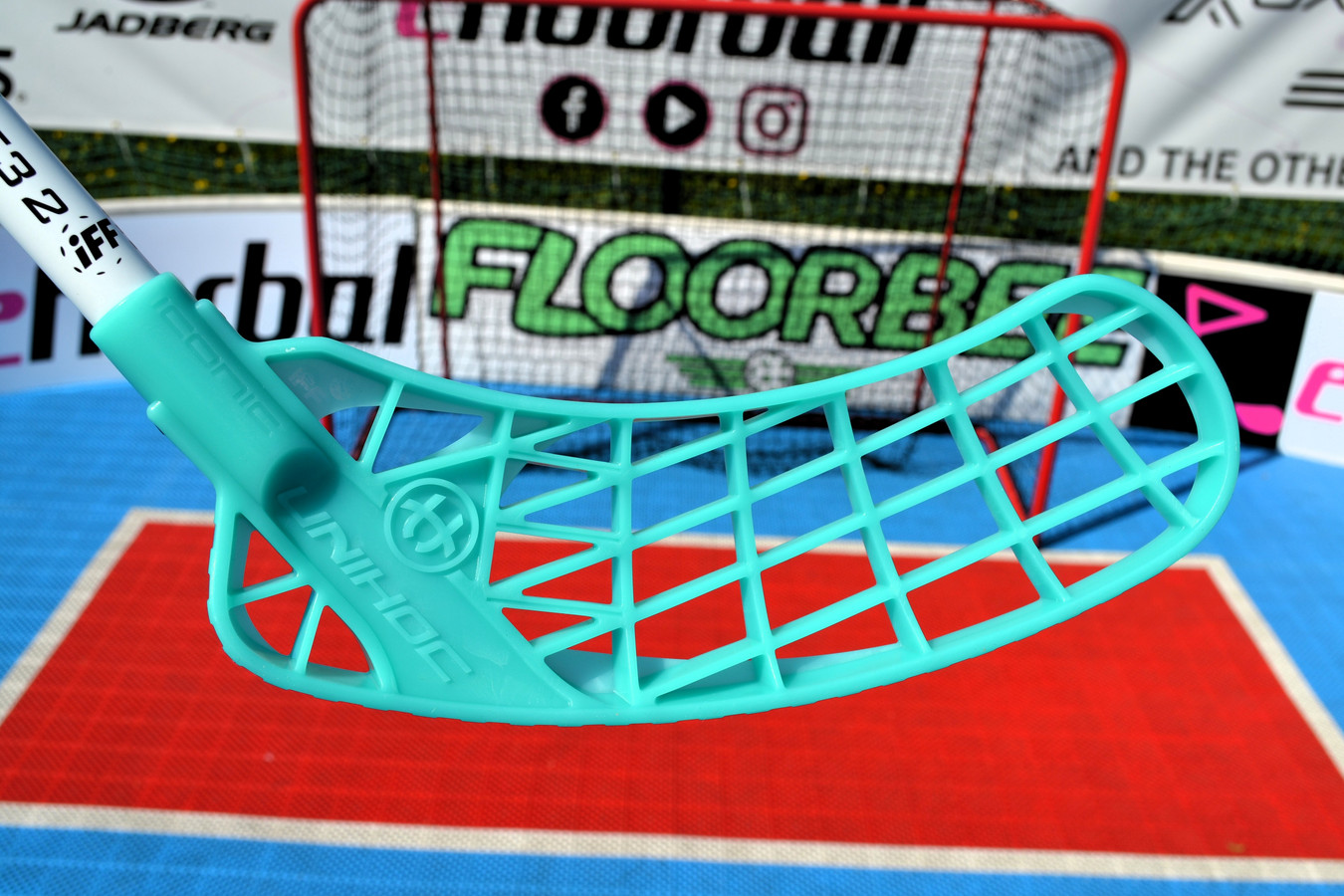 Elite
Grip Elite is one of the better grips from the brand Unihoc. With its non-slip surface and foam base, it ensures that the stick will always fit accurately and firmly in your hand. The Elite grip is available in black and white.
Key properties:
Has no perforation
Has no indentation
Foam backing
Black / White
However, it is not perforated - ie. may not fit everyone.