Unihoc EPIC TITAN Composite 30 white/gold
TITAN is not a technology, but the name of the Unihoc blades material. TITAN PP is a super frim blade material with low friction against the floor surface a great option for those who want a mix of the best qualities form Unihoc other two blade types FEATHER PP and REGULAR PR. More information about this blade materials can be found in our article: DIFFERENCES BETWEEN PP AND PE BLADES.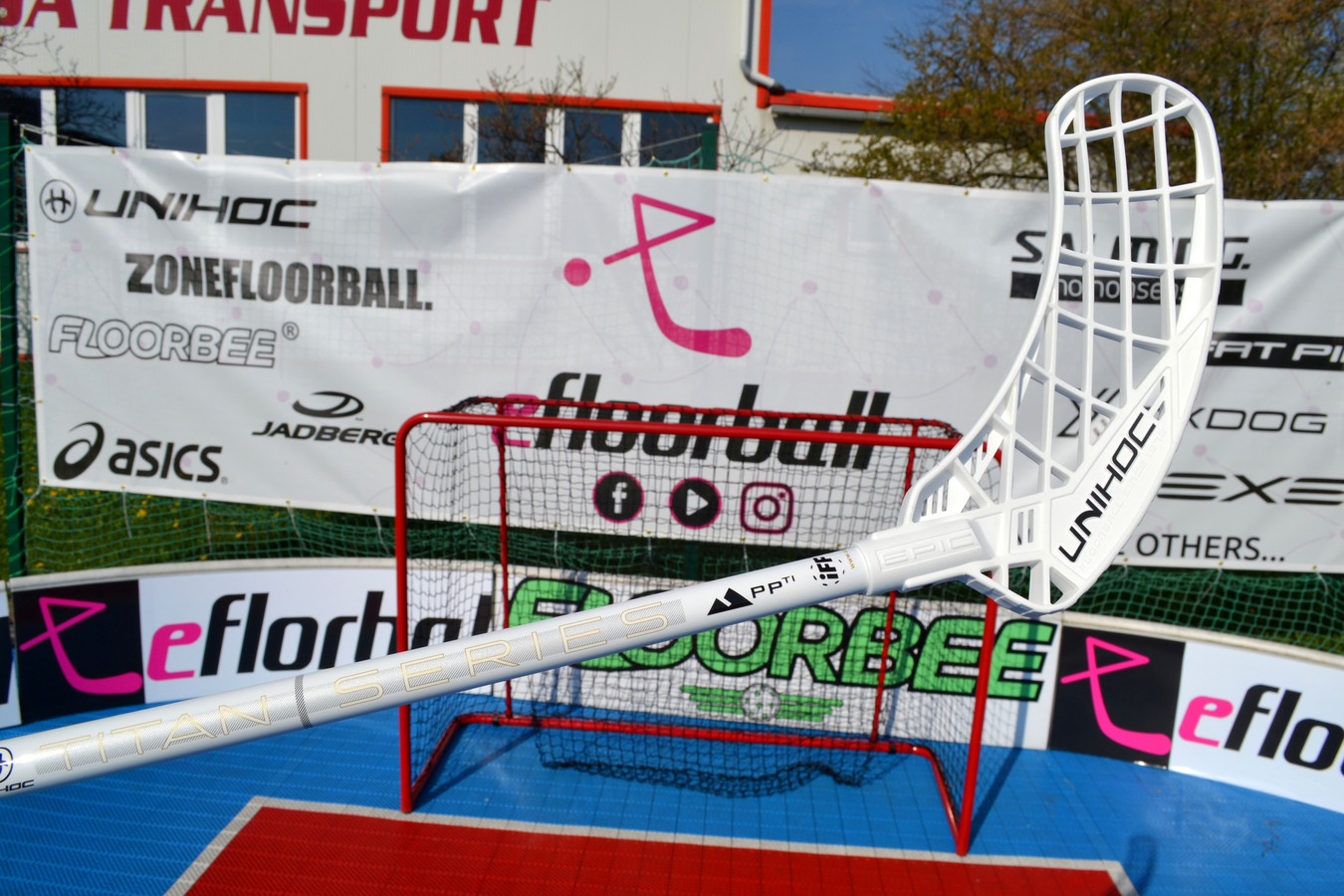 The composite is a mix of carbon fiber and glassfiber. Both materials have both positive and negative properties. Do you want to get the best possible properties of these floorball stick materials? Just combine them! You can find combinations of these materials in different ratios of carbon fiber and fiberglass. You should determine this ratio before buying sticks. The higher ratio of carbon fibre means the better stick properties, but the glassfiber shaft is more rigid and better transmits the player´s power to the blade and floorball ball.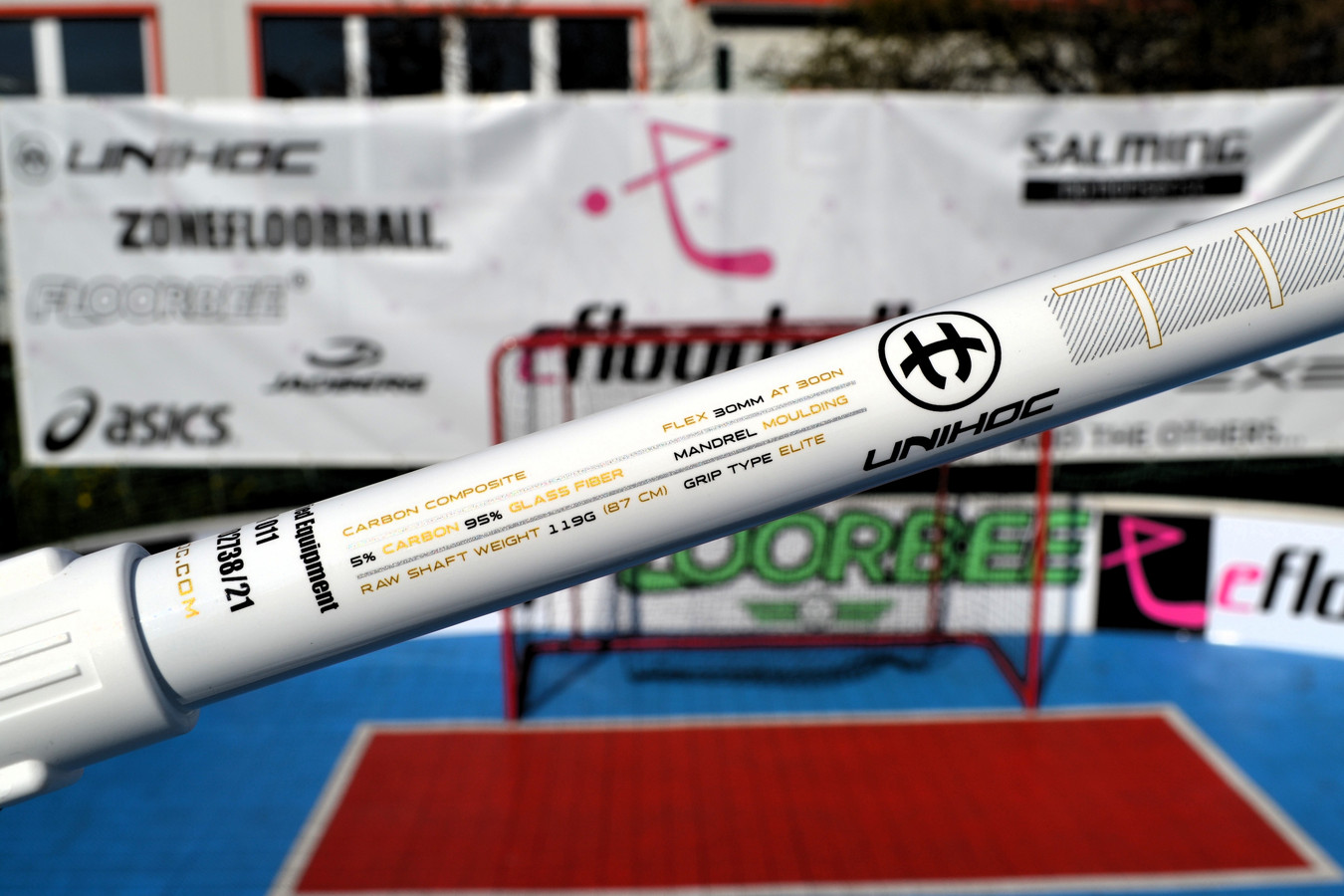 This is a very modern blade with a state of the art design and added functionality. The blade frame has a classic shape like all Unihoc blades and a clearly marked transition between the frame and the ribbs offers a great ball control. The concavity of the blade gradually increases from the heel to the tip.
The blade is deepened from the heel to the tip, but compared to the UNITY blade the deepening is slightly smaller.
This blade fits all types of players, both those who like to play with the ball and want to have accurate passing, and those who like different variants of shots.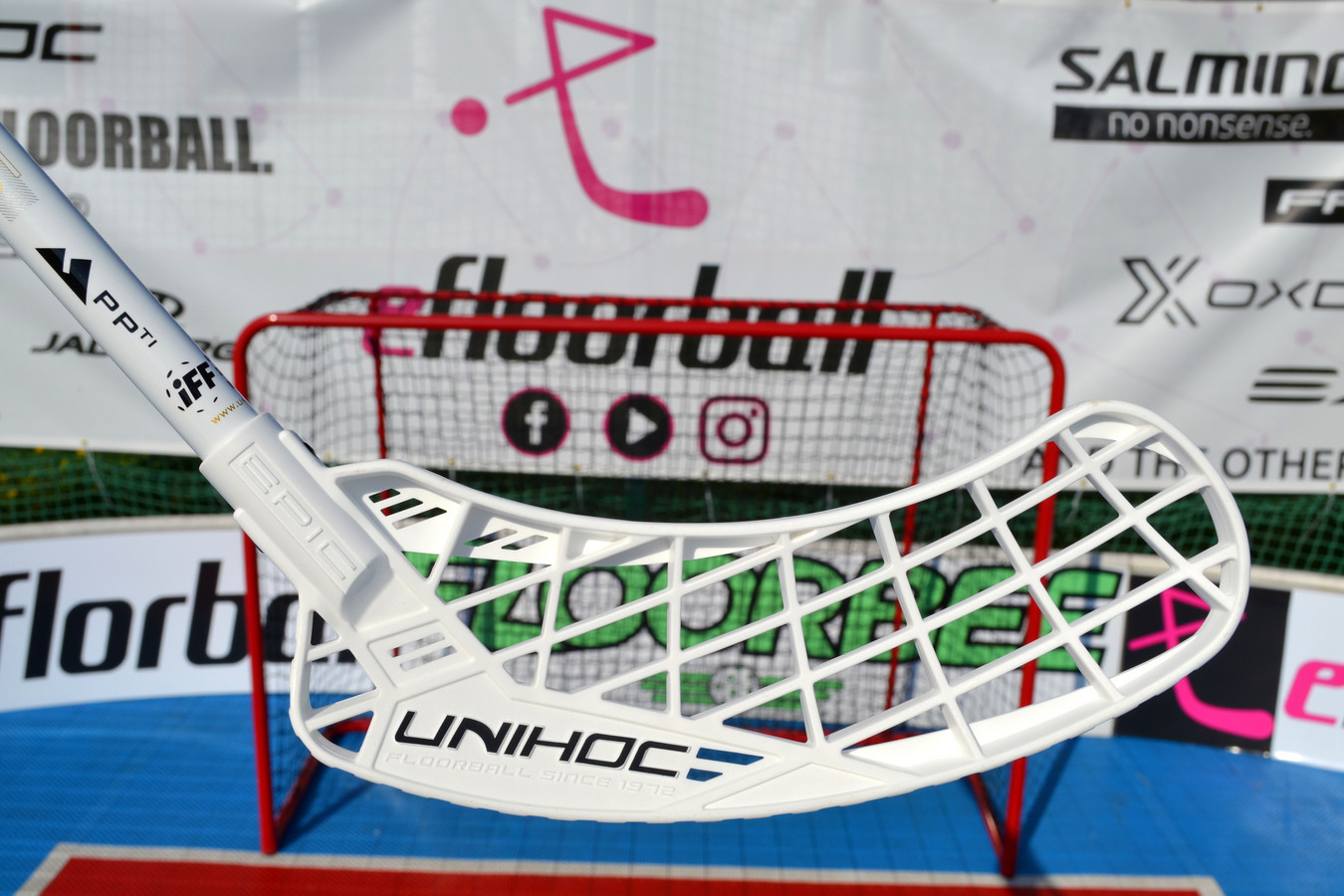 Elite
Grip Elite is one of the better grips from the brand Unihoc. With its non-slip surface and foam base, it ensures that the stick will always fit accurately and firmly in your hand. The Elite grip is available in black and white.
Key properties:
Has no perforation
Has no indentation
Foam backing
Black / White
However, it is not perforated - ie. may not fit everyone.