Zone floorball ZUPER AIR BALANCE SL 27 aluminum silver
Air Concept is a name of lightweight ZONE sticks. All sticks in this group combine lightweight shafts, lightweight blades and lightweight grips, so Air concept sticks are one of the best balanced sticks in the whole world. In this group you can find sticks with the following technologies: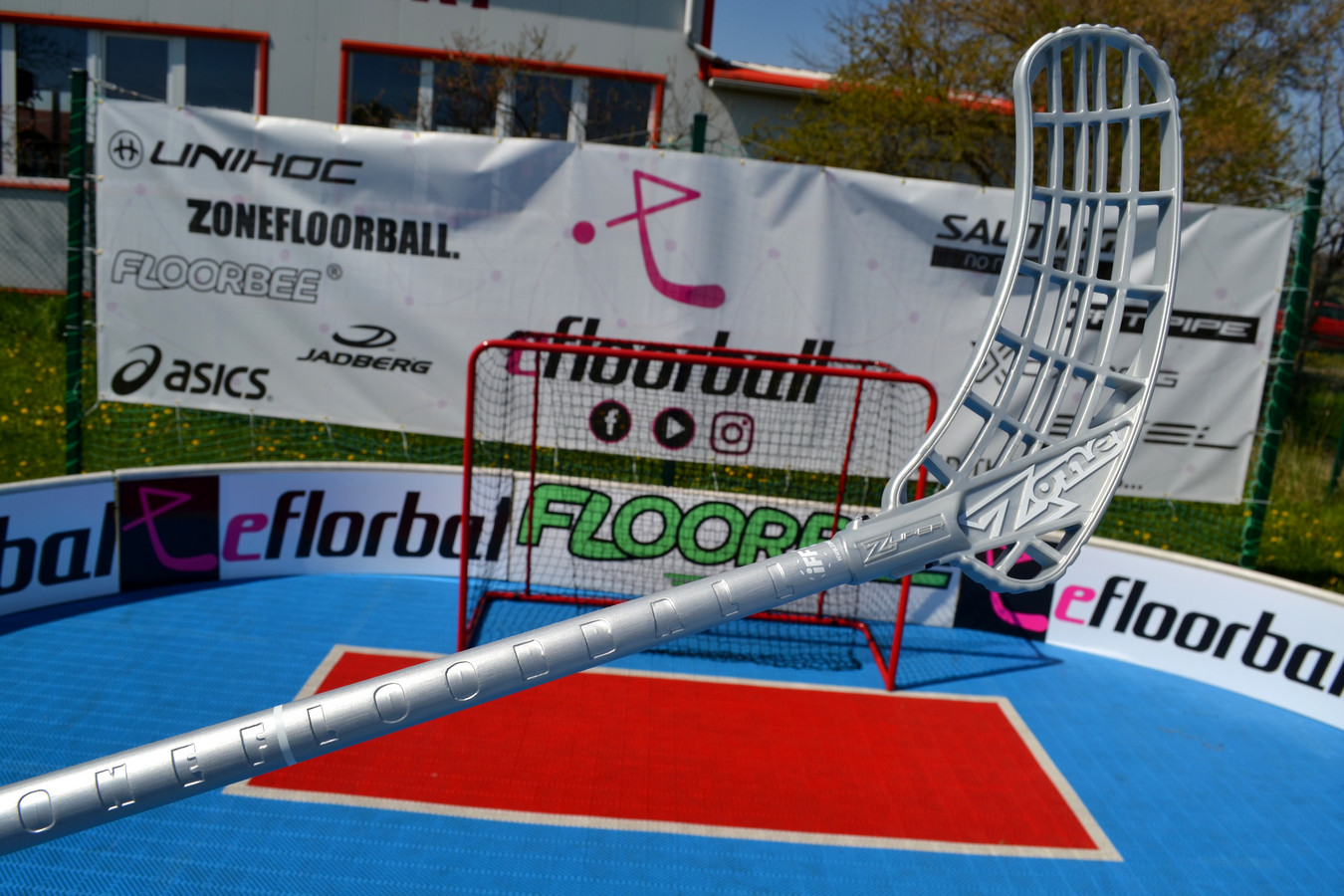 SUPERLIGHT floorball sticks are top floorball sticks with an excellent balance. This technology brings you floorball sticks with a very low weight. Low weight is achieved by a high proportion of quality carbon and an improved production process. Superlight sticks are shafts with very low weight and high break resistance. These sticks are a perfect choice for all types of floorball players. The weight of these sticks is around 200g.
ZUPER was created by combining two blades: Supreme and the shooting blade Hyper. Zuper has a stable cavity along its entire length from the base to the tip. (The same style of cavity (concavity) can be found on the Supreme blade.) The Zuper has a slightly deeper cavity, which gives you better ball control. It has a solid smooth surface with the same concavity along its entire length, contributing to better ball control and stable passing for all types of players. The concavity is 8 mm, exactly between Supreme (6 mm) and Hyper (10 mm).
The tip is forward, open, and bent backward, so the blade creates clearance for the ball and gives you excellent control. Because the base of the blade is reinforced and has the ideal stiffness needed for durability in shooting, the tip can be made lighter, giving the floorball ideal balance. At the same time, the curved tip improves your ball control.
The blade weight is 78 grams. The longitudinal ribbing contributes to excellent ball control. The concavity of the blade in turn improves the Sweeper Shots and gives the blade a more power.
Floorball grip MONSTER2, extends the basic line of grip models by Zone floorball. It has a sticky surface that provides a solid grip on the stick.
Key properties:
Anti-slip effect provided by knurling
It doesn't slip.
Thanks to the technology used, it absorbs sweat.
Nice to the touch
Is not perforated.