Fat Pipe CORE 31 SPEED
Fat Pipe's CORE series is a masterpiece of floorball sticks designed to suit players of all skill levels. Crafted from a composite that combines the benefits of carbon and fiberglass, these floorball sticks offer the perfect balance between weight and durability. The unique combination of materials ensures that the CORE shaft is light but at the same time extremely strong. The CORE series is for those looking for a versatile stick that adapts to any style of play.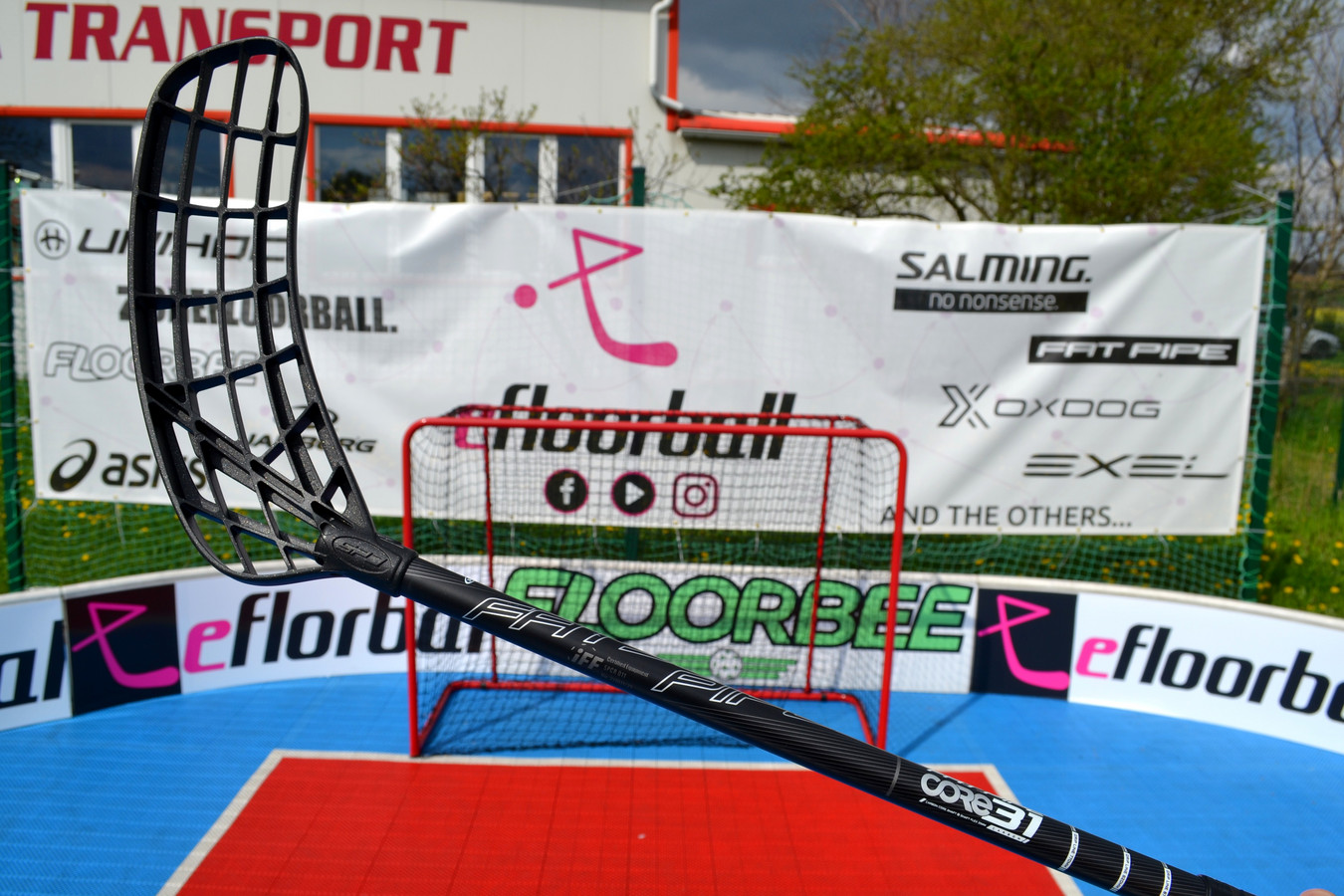 Fat Pipe SPEED blade is a new blade for the 2021/22 season. This blade is one of the light and significantly pre-bent blades with high concavity. We recommend it to all players who want fast and sharp shots. Its relatively flat backhend side allows good ball control on the backand side. SPEED is a shooting blade, designed primarily for sweeper and slap shoot.
SPEED is a combination of several blades. The basic shape, bend and reinforcement (top and bottom) of the edge is from PWR blade. Fat Pipe removed 1 horizontal rib from the PWR blade and added 1 vertical rib. This vertical rib is located in the heel of the blade. The result of this adjustment is an excellent rigid blade - especially in the heel. SPEED takes its heel construction from the ORC blade. This construction also contributes to the stronger heel. So you can shoot really hard!
This blade has a large pre-bend and concavity 10mm. Its big concavity and pre-bending positively affects the ball handling. The ball from this blade is accurate and very fast. The heel is reinforced. The blade ribs and its heel provide you a larger contact area with your ball. This results in more accurate shooting - especially by sweeper shot.
SPEED has a smooth bottom edge withou milling. It helps you to make more accurate shots. This bottom edge helps you with control the ball as well. Thanks to the ribs in the heel, FatPipe SPEED is very rigid in the heel part and the tip part is good agile as well. The weight of the blade is 70g, so SPEED is very light blade.
FatPipe Sticky Grip is made of anti-slip material that absorbs sweat very well.
Key properties:
maximum comfort
width 2mm
extra long life
Choice of multiple colors
Is not perforated.