FLOORBEE Albatross 36 YELLOW + Toolbag + 10 Balls
The set consists of the following products:
FLOORBEE Albatross 36 YELLOW Floorball stick
The Albatross 36 stick is made especially for the youngest floorball players. Albatros 36 is a stick designed for basic game training of children. You can train technique, holding, handles, passing and shooting with this stick. What makes our stick great? There are many years of experience in making this stick. The stick helps young and beginning players to start with floorball.
Albatross 36 is made of a special type of fiberglass. The individual fibers are carefully folded. This process ensures that the stick is strong and impact resistant and the stick is stronger and at the same time lighter than comparable sticks on the market. Albatross 36 is an excellent stick for those who want to learn the perfect technique, ball control and accurate shot.
Its weight is only 183 grams at 65 cm! Its quality makes it the best stick on the market.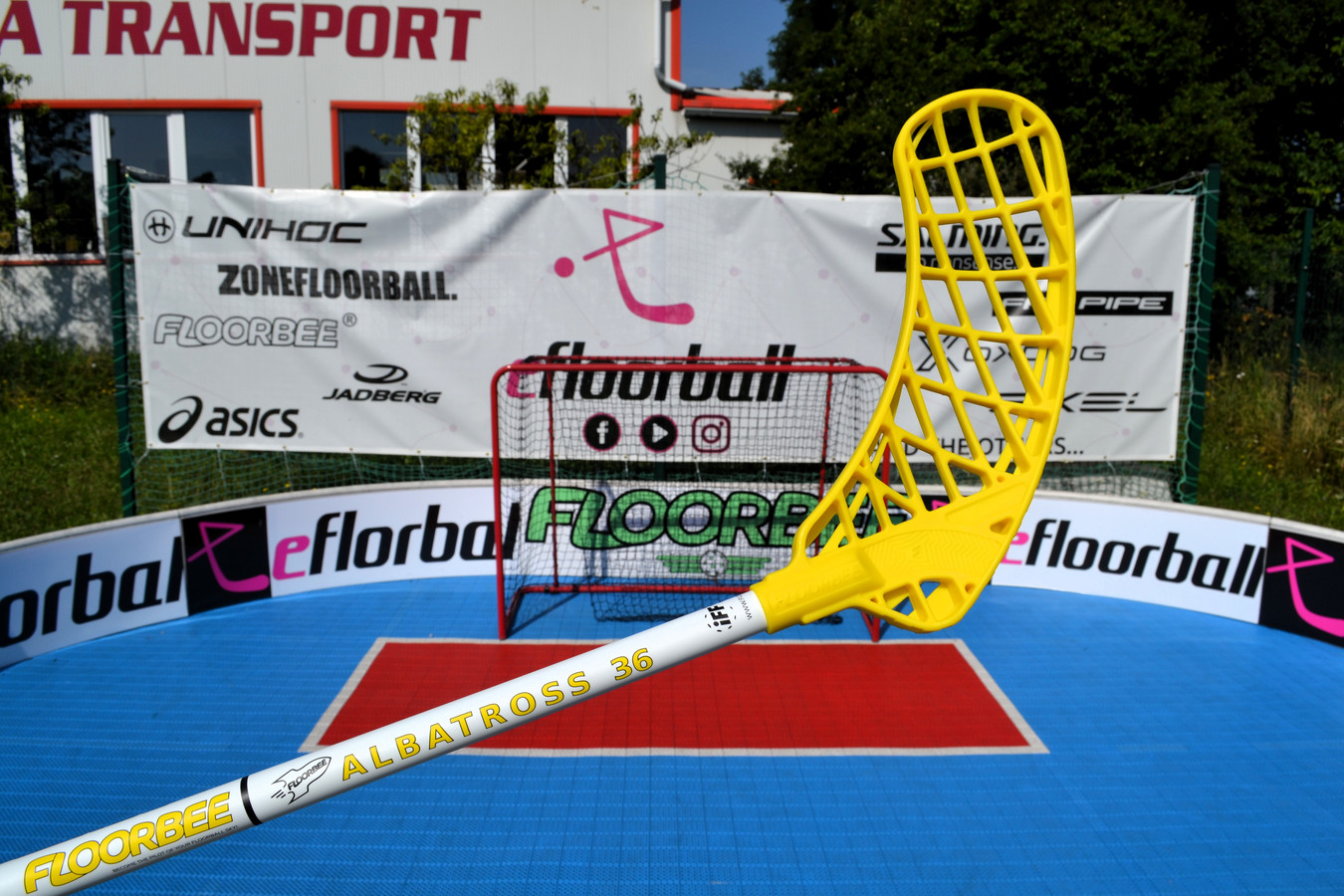 Classic durable toolbag, which contains 1 large zip pocket. In this inner chamber you will find storage spaces (pockets) for small items and wet clothes. The bag has an adjustable shoulder strap and 2 hand straps.
Key properties:
can hold up to 20 floorball sticks
contains several internal storage pockets
adjustable shoulder strap
2 handles in the hand.
hanging loop
FLOORBEE Torpedo IFF match Floorball ball
The official ball of the National championship of players U15. A Certified floorball ball with a textured surface. Ball has been developed for two years according to the IFF parameters. The concept is based on golf balls, the cells on the surface of the ball are making a trajectory faster. In the middle of each pit there is a small protrusion, thanks to that a ball is flying even faster. The ball is very durable, precision-manufactured with a special technique that provides so much resistance. The ball is manufactured in the EU.