FLOORBEE Albatross 36 Yellow
FLOORBEE Albatross 36 Floorball stick
The Albatross 36 stick is made especially for the youngest floorball players. Albatros 36 is a stick designed for basic game training of children. You can train technique, holding, handles, passing and shooting with this stick. What makes our stick great? There are many years of experience in making this stick. The stick helps young and beginning players to start with floorball.
Albatross 36 is made of a special type of fiberglass. The individual fibers are carefully folded. This process ensures that the stick is strong and impact resistant and the stick is stronger and at the same time lighter than comparable sticks on the market. Albatross 36 is an excellent stick for those who want to learn the perfect technique, ball control and accurate shot.
Its weight is only 183 grams at 65 cm! Its quality makes it the best stick on the market.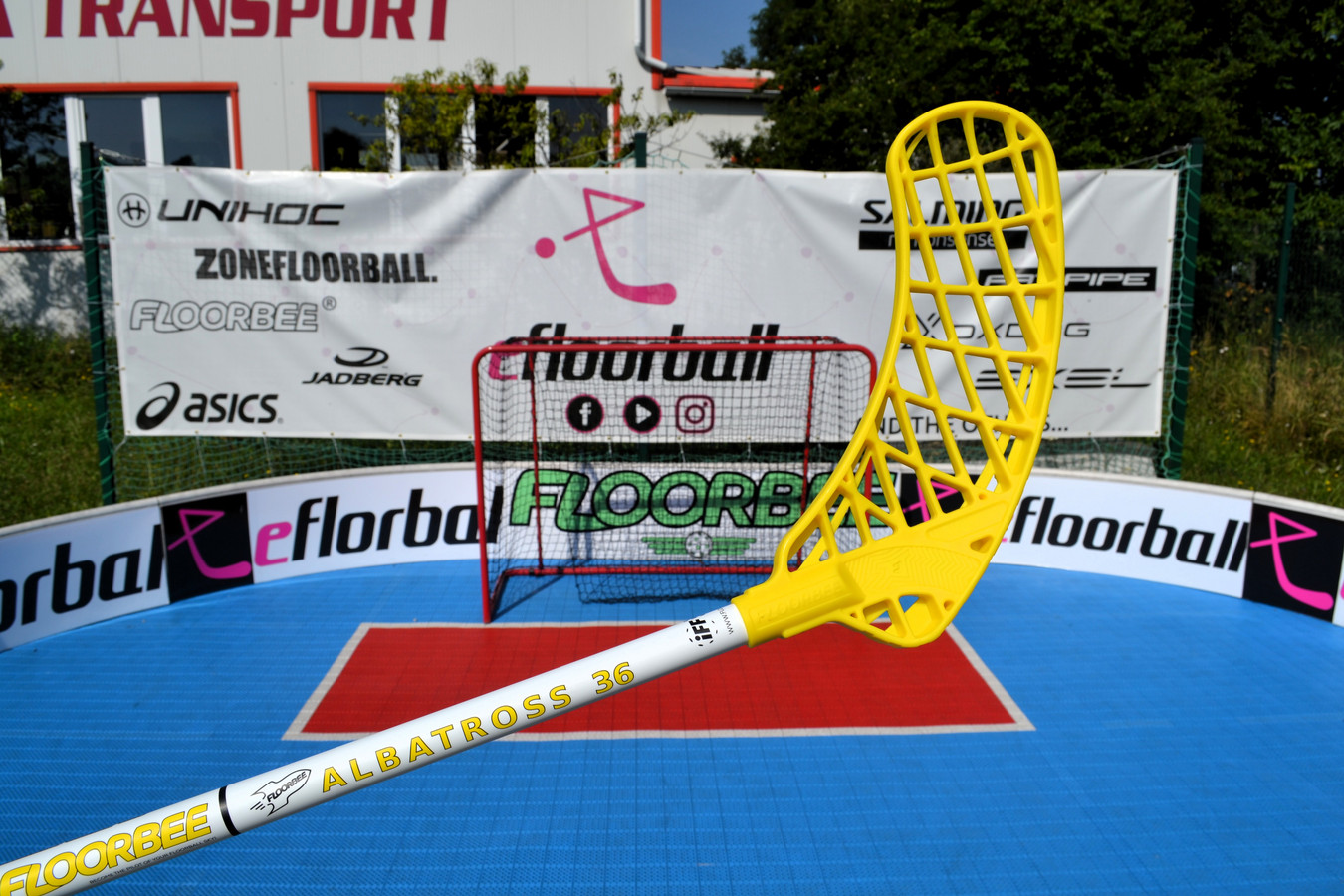 The stick is fitted with the blade JET - new Floorbee blade for the season 2019/2020. The JET blade is one of the pre-curved blades that will suit everyone for its versatility! JET blades are high quality blades. We used this blade for beginners sticks, so even beginners can enjoy its quality.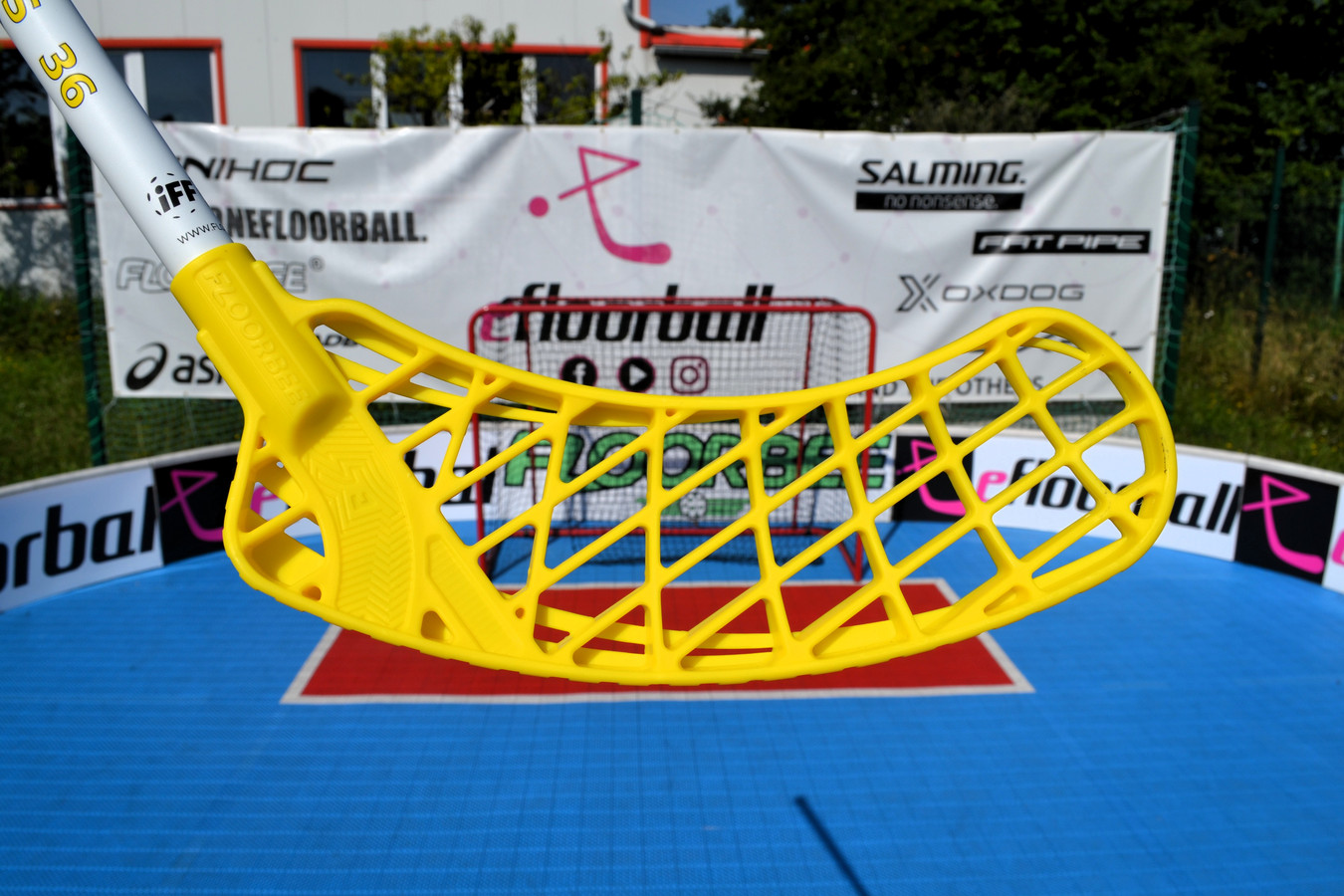 Grip Floorbee Protector grip
Albatross 36 has the Floorbee Protector grip. This grip is a lightweight and thin grip with minimal weight. With this minimum weight, you feel as your stick doesn't have even grip. Grip Protector keeps your hands dry and in place!
The Albatross 36 has an exclusive and clean design for straightforward look. Both matt and shiny surface have been utilized for an elaborate shaft design. The stick is not colored too much. Black and green are the main colors of this stick. There are the neon green name Albatros 36 and white name FLOOBREE at the bottom of the stick. The elegant design is underlined by the neon green grip and the plug with Floorbee logo.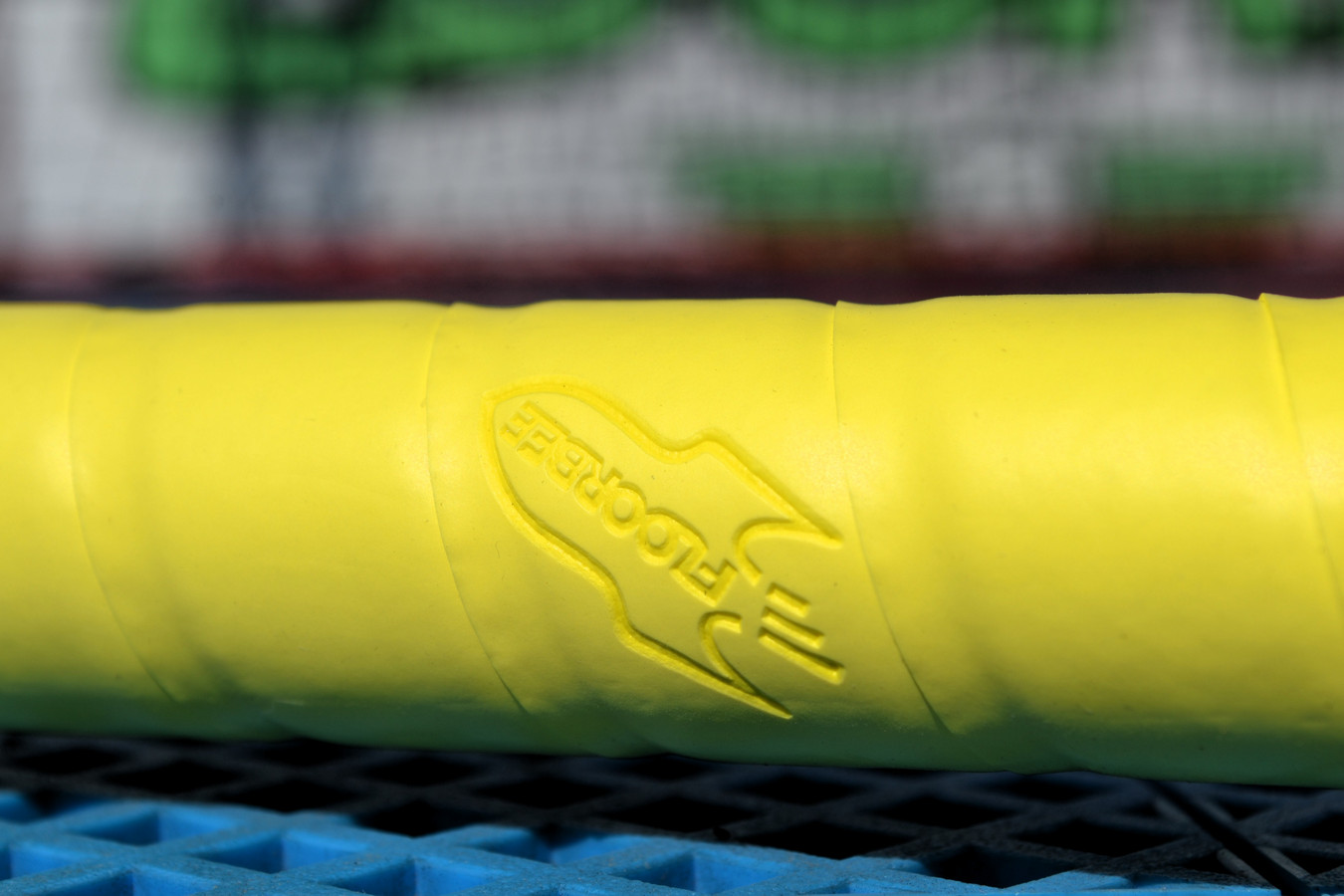 IFF certification is a matter of course for Albatross 36.