Swanson Vitamin C with Rose Hips
A highly efficient source of vitamin C with rose hips extract.
Benefits
A product which boosts the immune system and protects the body from the free radicals in the environment
Fundamental strong free-radical protection
With rose hips to promote absorption and enhance antioxidant potency
Rose hips promotes the assimilation of vitamins in the body, and increase the vital antioxidant effect in the body
This free-radical fighting formula enhances vitamin C absorption with the help of rose hips which deliver bioflavonoids to the body
Rose hips enhance antioxidant protection and help the body absorb vitamin C more effectively
The highly effective combination of this product supplies the body with one of the richest natural sources of vitamin C
250 capsules
100 capsules
30 capsules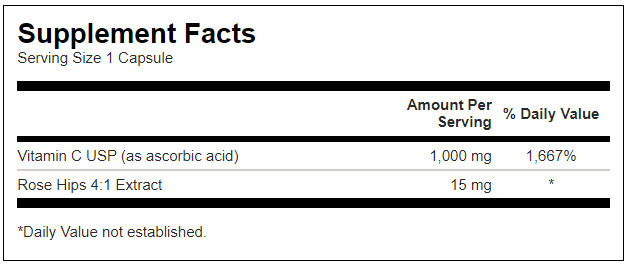 90 capsules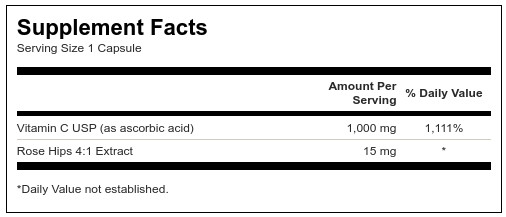 Suggested Use
As a dietary supplement, take one capsule one to two times per day with food and water.
Ingredients
Gelatin • May Contain One Or Both Of The Following: Magnesium Stearate • Silica • Rice Flour.