Swanson Triple Boron Complex
Special combination of three forms of boron for maximum bioavailability.
Benefits
Secures incredible mineral support for healthy and strong bones
Includes three forms of boron (citrate, aspartate and glycine)
Helps build and support strong bones
Support healthy testosterone levels
This mineral plays an important role in maintaining healthy bones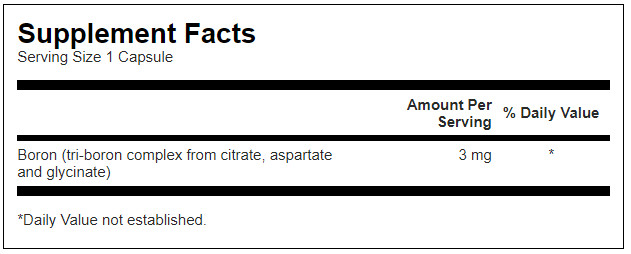 Suggested Use
As a dietary supplement, take one capsule per day with water.
Ingredients
Rice Flour • Gelatin • May Contain One Or Both Of The Following: Magnesium Stearate • Silica.