Swanson Thyroid Essentials
Swanson Thyroid Essentials provides ultimate thyroid gland nourishment.
Benefits
Supports nervous system health
Enhances thyroid function
Contains coleus forskohlii and l-selenomethionine
Thyroid hormones regulate metabolism and play a big role in growth, cell reproduction, and nerve function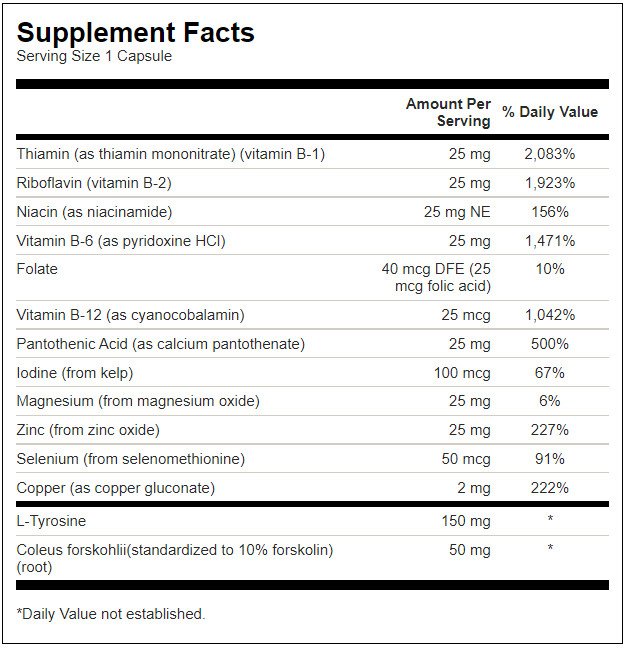 Suggested Use
As a dietary supplement, take one capsule two times per day with food and water.
Warning
Do not take this product if you are pregnant or nursing, or if you have or have had low blood pressure, a blood coagulation disorder, or gastric ulcers. Do not take this product if you are taking prescription medications, especially blood pressure, blood-thinning, or anti-asthmatic medications. Discontinue use two weeks prior to surgery.
Ingredients
Rice Flour • Gelatin • Magnesium Stearate