BlindSave Pascal Meier Limited Edition Goalie Suit
In collaboration with world-class goalie Pascal Meier, we proudly represent you the new limited edition goalie suit!
The goalie suit comes from the latest Supreme collection and it's made with a highly requested blue and white color combination. In the words of Pascal himself: "The pants with rebound control gives me an extra confidence in game situations. In addition, I believe that the white color looks bigger for my opponents, which can only be an advantage".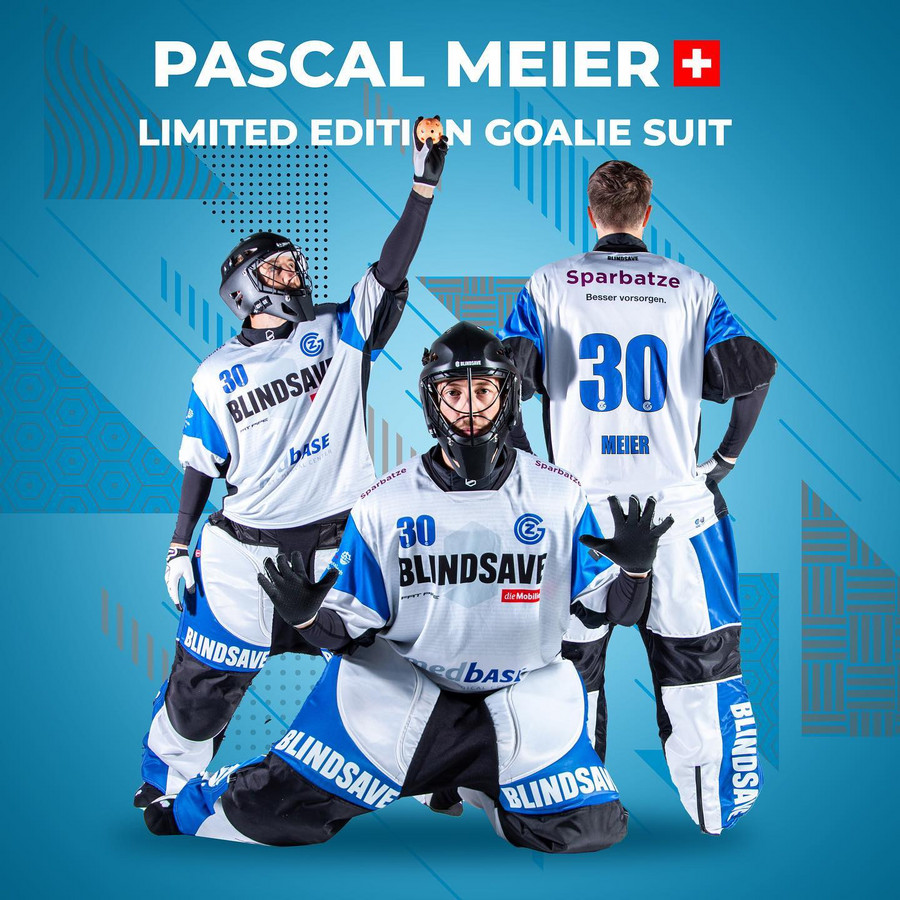 The set consists of the following products:
Pascal Meier Goalkeeper jersey
Pascal Meier Goalkeeper pants
BlindSave Goalie pants Pascal Meier
Blindsave is always striving to make new advancements in floorball goalie equipment and goalie pants SUPREME has new features that will satisfy the most competitive goalies. Without a doubt goalie pants are one of the most important piece of equipment for floorball goalies – they need to be comfortable and provide outstanding protection. For the first time ever, our goalie pants have built-in rebound control technology that will effectively help you to save rebound shots!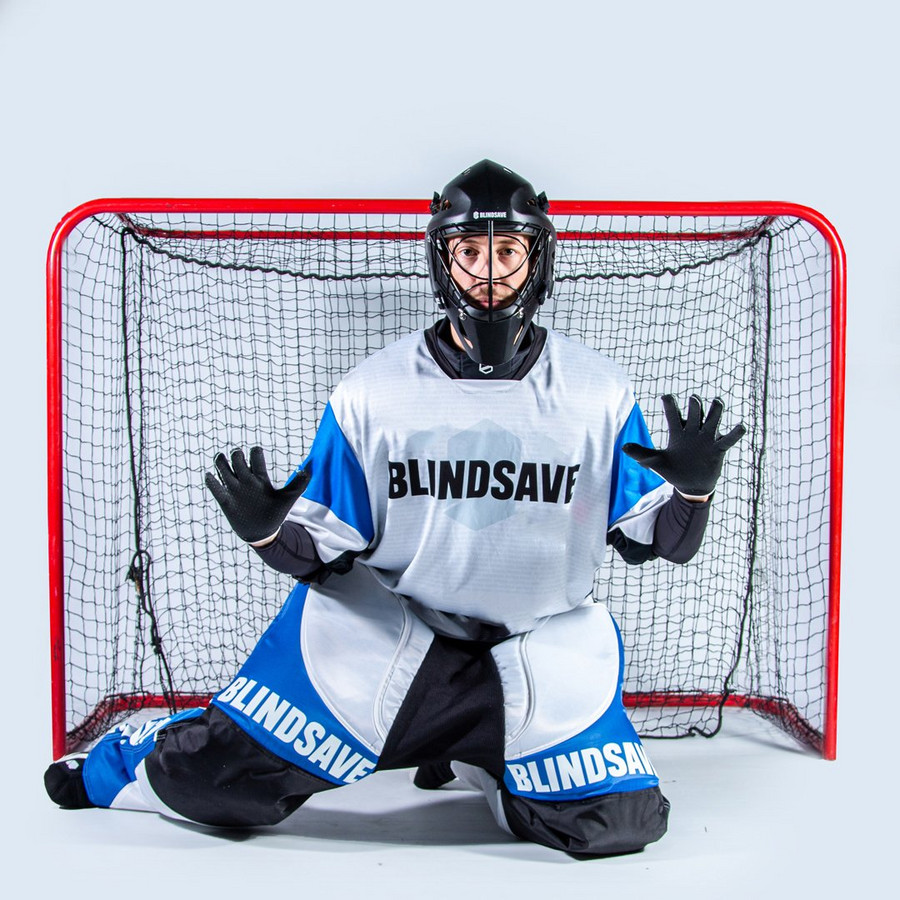 BlindSave Goalie Jersey Pascal Meier
Our new generation goalie collection SUPREME has been perfected to fit any goalies needs. With a combination of our latest fabrics, we have achieved the next level of quality and comfort! Every detail in our latest collection - from the size of the jersey to our ventilation system has been carefully crafted and there is no other word to describe it as - SUPREME!
Thanks to the special cut of the jersey, the jersey has a wider shape when stretched by hand than all other jerseys.