Unihoc PLAYER+ Feather Light 26 yellow
This floorball stick is part of the UNIHOC signature series - floorball sticks created to celebrate Unihoc's 50th anniversary.
Feather Light (FL)
FEATHER LIGHT is not really a technology in the right sense of the word, but rather a way of assembling the individual components of the stick, so that the resulting weight is as low as possible. The grip and blade material is one of the lightest materials in the world. Floorball sticks with this technology are as light as a feather.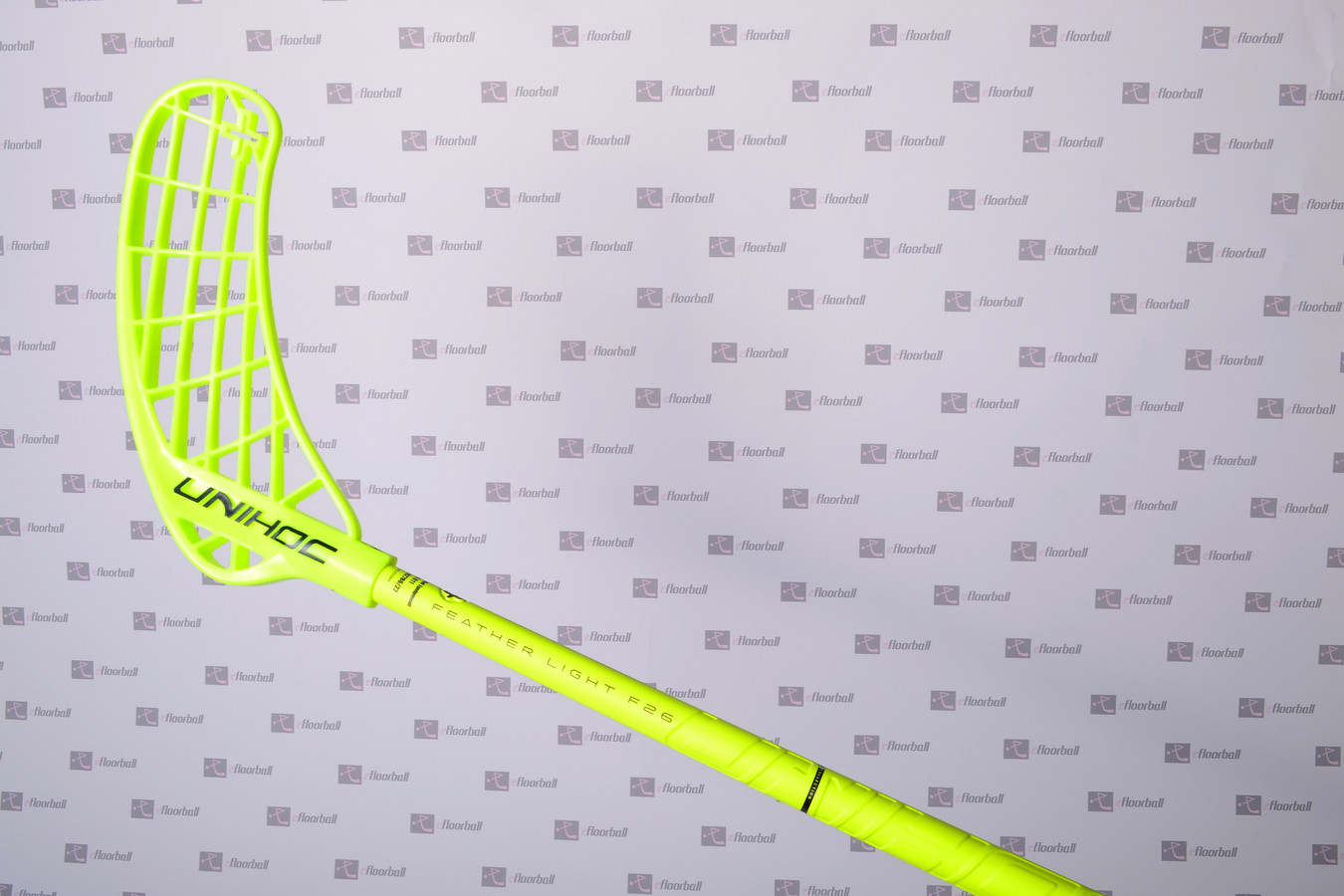 Usually, these sticks use a lightweight blade made of PP material. This material has a lower weight and different properties. More information about this blade materials can be found in our article: DIFFERENCES BETWEEN PP AND PE BLADES.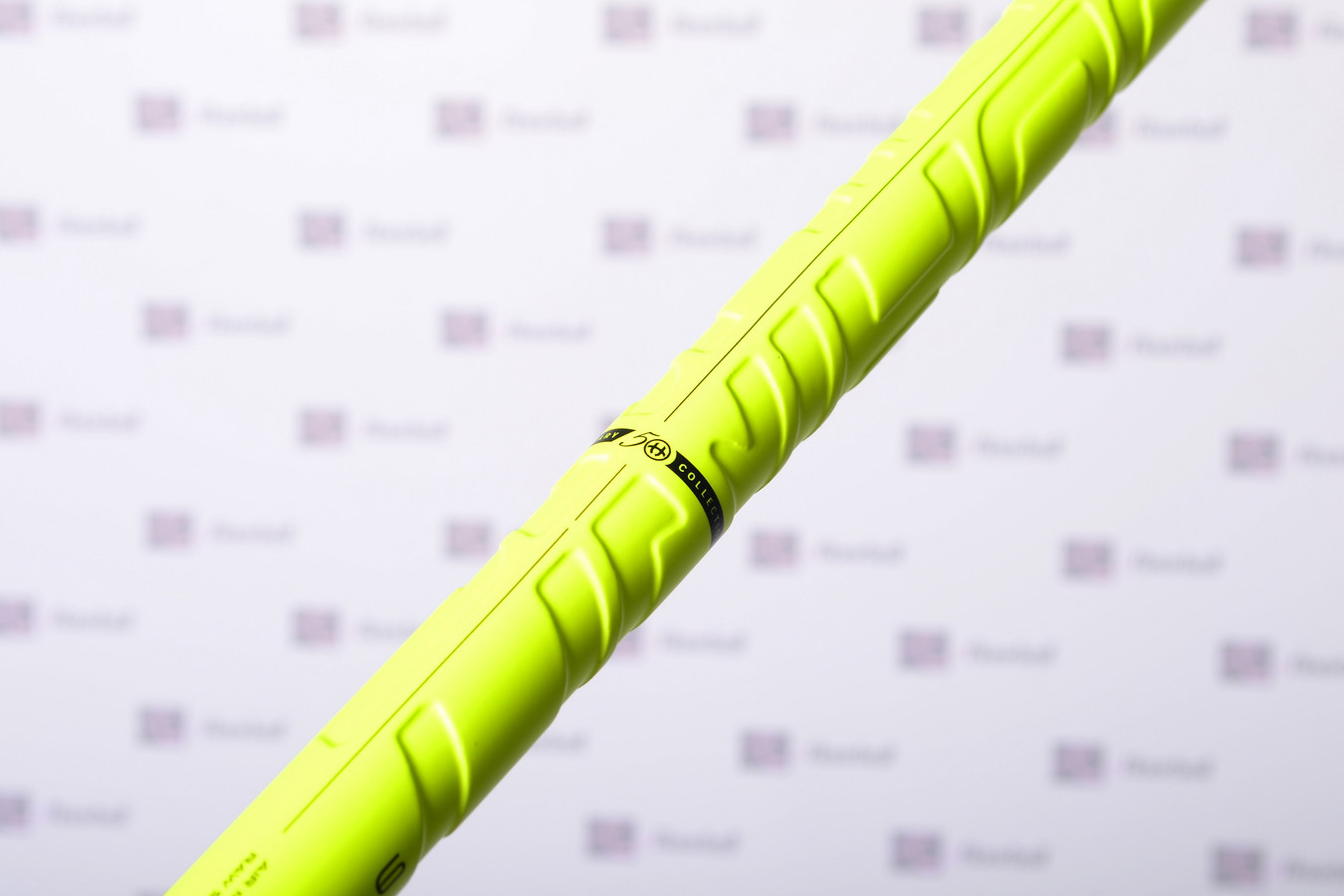 PLAYER + blade has an ideal balance. The weight of the blade gradually decreases from the heel to the tip. Player + is one of the less concave floorball blades by Unihoc. Its biggest pluses are low weight and high firmness. Player + is even more durable than the Player blade. Player + blade is great for shooting and passing, but also for ball control and driblink. The shape of the blade is the same as the blade Player. The main difference is the tip - the tip is reinforced and the tip has the + sign.
The weight of the Player+ blade is 74 grams. This is a very slightly curved blade. The blade is straight at the heel and bends at the tip. The concavity gradually increases from the heel to the tip where it reaches 8 mm. The blade is slightly undercut.
The blade has a large and mainly flat playing surface. It is therefore excellent for shooting both forhandem and bachback. Use the blade for both slap shots and sweeper shots. This is a very versatile blade.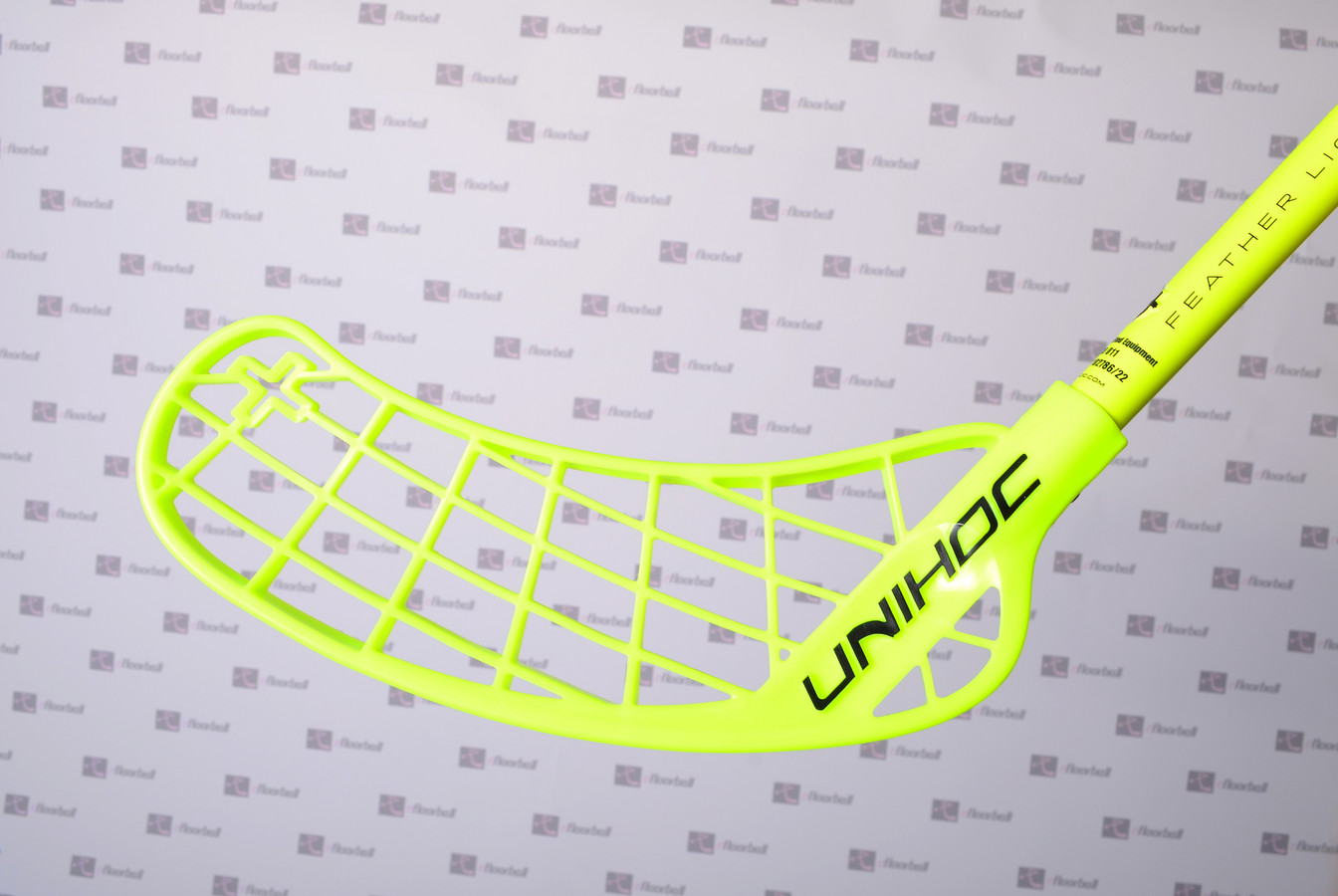 The Unihoc Elite Pro Floorball grip wicks away sweat thanks to its perforated surface. It is very comfortable in the hand. It features a simple design with the Unihoc logo.
Key Features:
Non-slip surface
Grip designed for pro players
Foam backing that ensures the floorball always fits perfectly in the hand
Grippy
Perforated
Sweat-absorbing
Manufacturing technology has extended the durability of this grip
It is perforated.