Salming FLOW ULTRALITE JR F32 Grey/Black
Ultralite floorball sticks are made of a mixture of carbon and fiberglass (glass fiber). Both materials have both positive and negative properties. Do you want to get the best possible properties of these floorball stick materials? Just combine them! You can find combinations of these materials in different ratio of carbon fiber and fiberglass. You should determine this ratio before buying sticks. The higher ratio of carbon fibre means the better stick properties, but the glassfiber shaft is more rigid and better transmits the player´s power to the blade and floorball ball.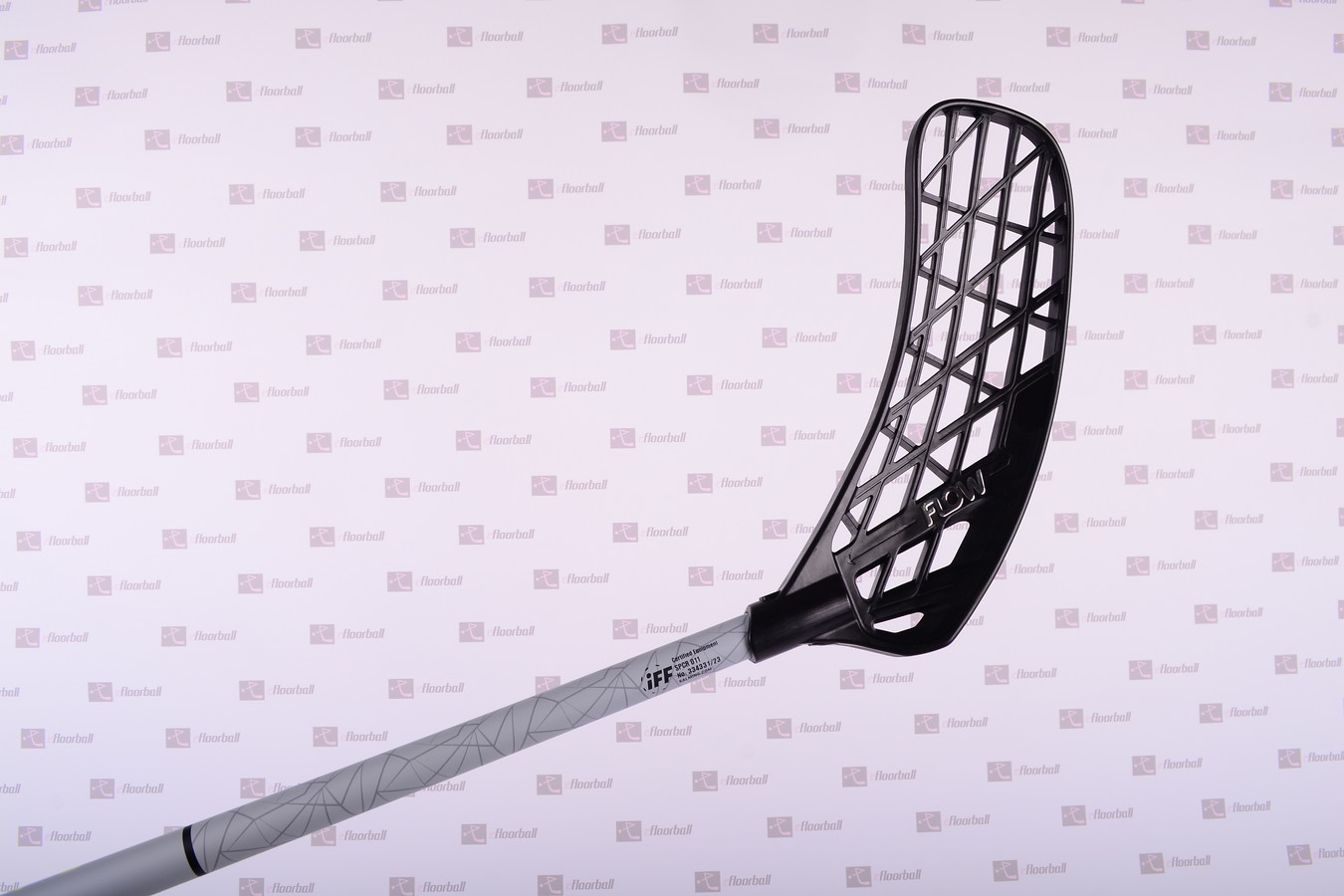 The composition of Ultralite shaft is between 50/50% and 60/40% in favor of carbon. The floorball sticks from this series are one of the most popular floorball sticks in the world, especially among hobby players.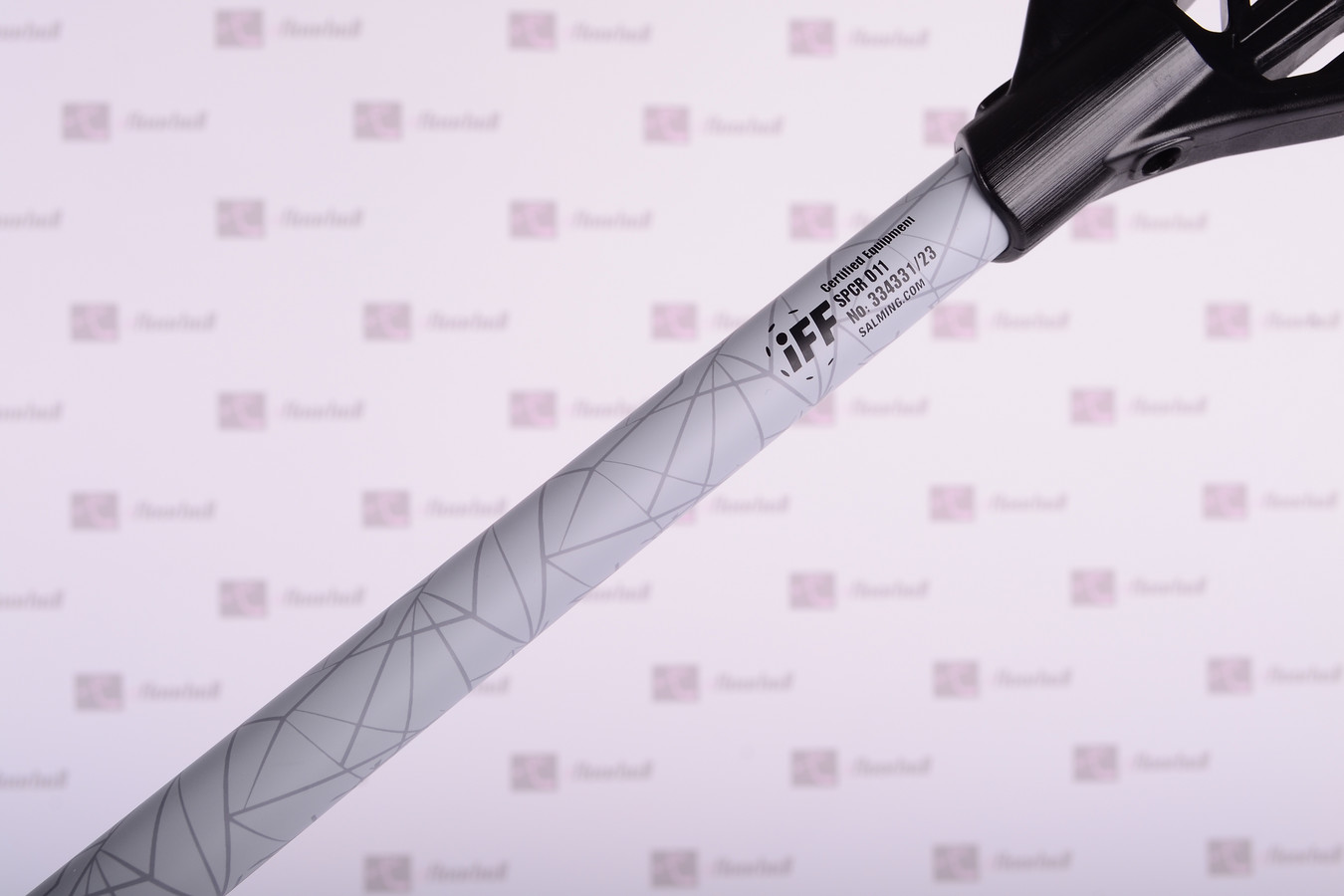 The Salming Flow floorball blade is exactly what every shooter needs! This is a very light blade with an emphasis on its accuracy! The Flow blade is also excellent at the ball control. After all, that is why it was created. Salming Flow has a concavity of 9.4 mm. The cavity extends from the heel to the blade top. This blade is also pre-bent. This pre-bend starts in the meddle of the blade and goes towards the tip of the blade. The tip then turns very slightly inwards and downwards as well.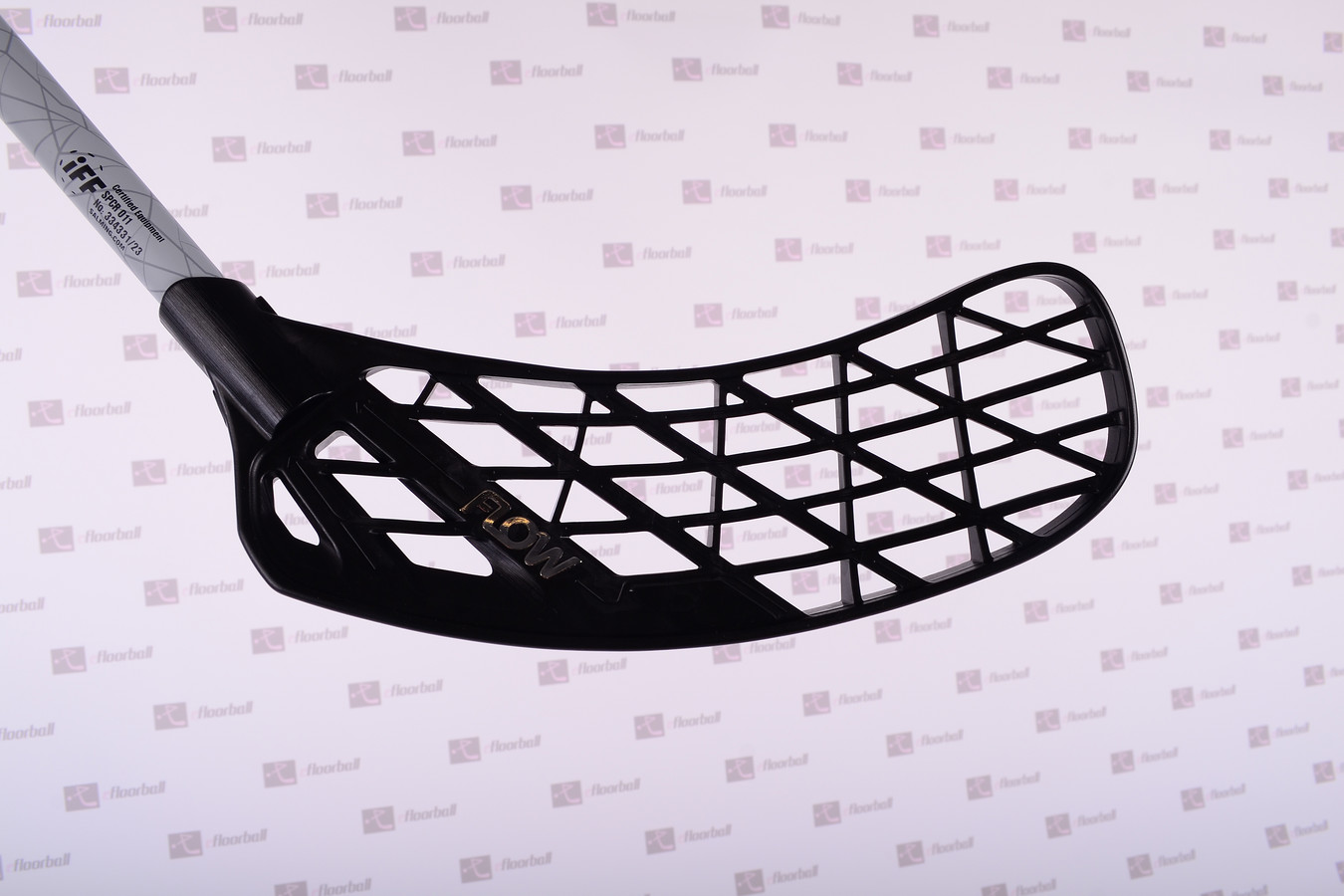 The circumferential frame is taken from the blade Salming Quest. The ribbing is inspired by the blade Salming Raptor. All longitudinal ribs of the Flow blade are T-shaped, which ensures perfect torsional rigidity (torsional rigidity). Thanks to this, the blade can transfer energy to the ball well and at the same time provide you highly accurate shots. The shots are fast and accurate! The cavity at the Flow blade starts right at the hell and stretches to the tip, which can improve your ball control - it keeps the ball stuck on the blade.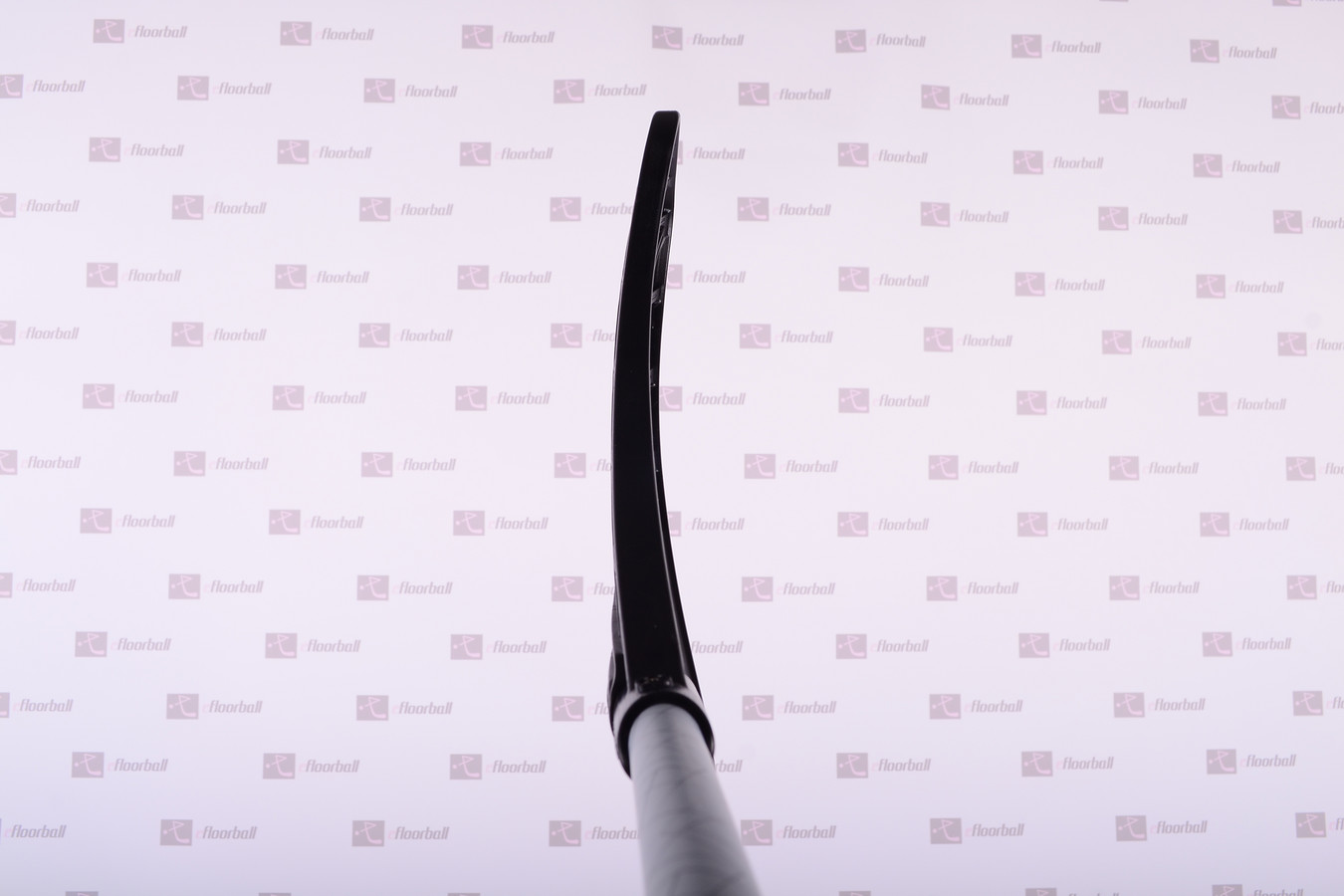 The pre-bending of the blade causes the back side to be relatively bent. It starts from half blade length. This, of course, affects the backhand game. Flow does not provide enough space for the backhand, so it is not 100% suitable for it. However, this compensates for the blade with its forehand game, especially with sweeper shots!
The Salming Flow blade excels mainly in its accuracy! Flow is a light, rigid blade and you can control the ball perfectly with it. This blade weighs 72 grams. It is a very pre-bent blade, with high concavity. The ball holds nicely on the blade and the shots from this blade are very accurate. Precisely because of these properties, we would recommend the blade to all players, especially shooters!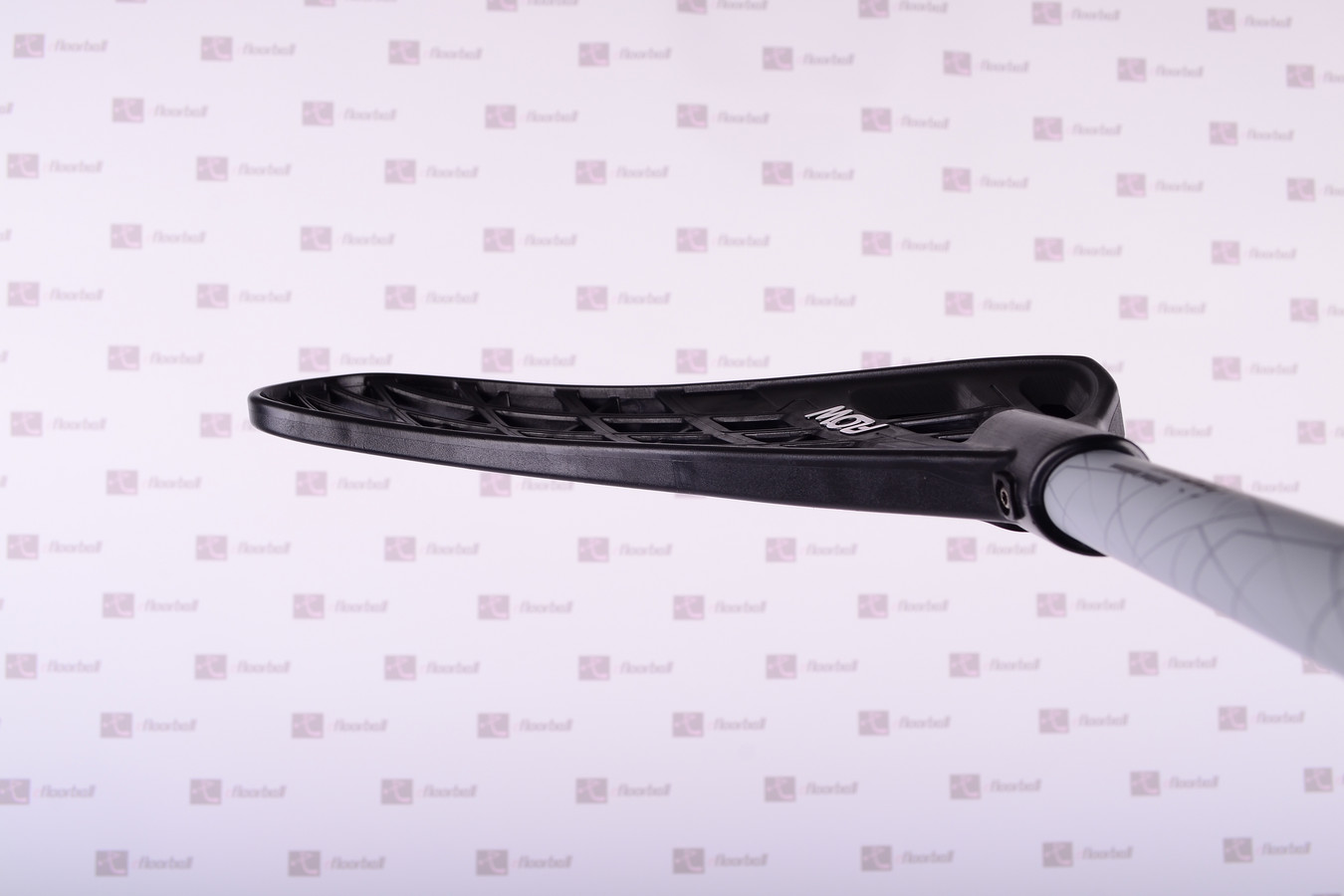 Very popular floorball grip Salming X3M GripPro ™. Many are considered the best grip on the market in terms of anti-slip properties.
Key properties:
Standard long grip
excellent anti-slip properties
extra long life
Choice of multiple colors
Is not perforated.