Unihoc EPIC PRODIGY 32 black/neon orange
PRODIGY Series by Unihoc is an innovative line of floorball sticks designed for the youngest players who dream of a stellar future in the world of floorball. With the unique PRODIGY PERFORMANCE CONCEPT, this series offers a wide range of lengths that are precisely adapted to the needs and abilities of young players.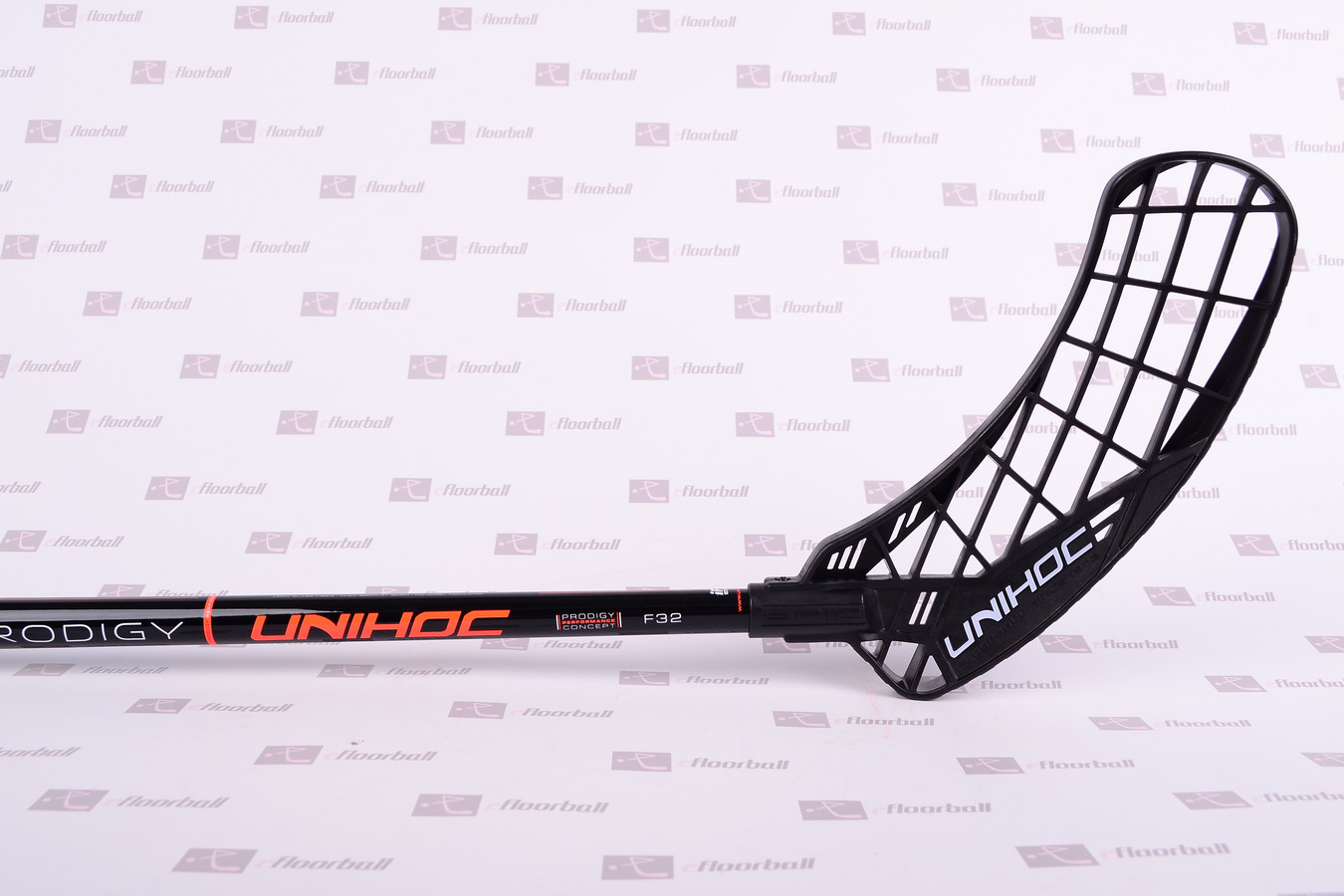 The PRODIGY Series sticks are quality children's and junior floorball sticks. Their shafts are made of 100% fiberglass, which guarantees high durability and strength. Due to the natural lightness and maneuverability of these sticks, young players can easily focus on improving their technical skills. Despite their light weight, PRODIGY Series shafts also offer precise shot control and excellent ball feel, which is crucial for the development of young players. With the PRODIGY Series, young floorball players can fully concentrate on their training and develop their talents without any obstacles.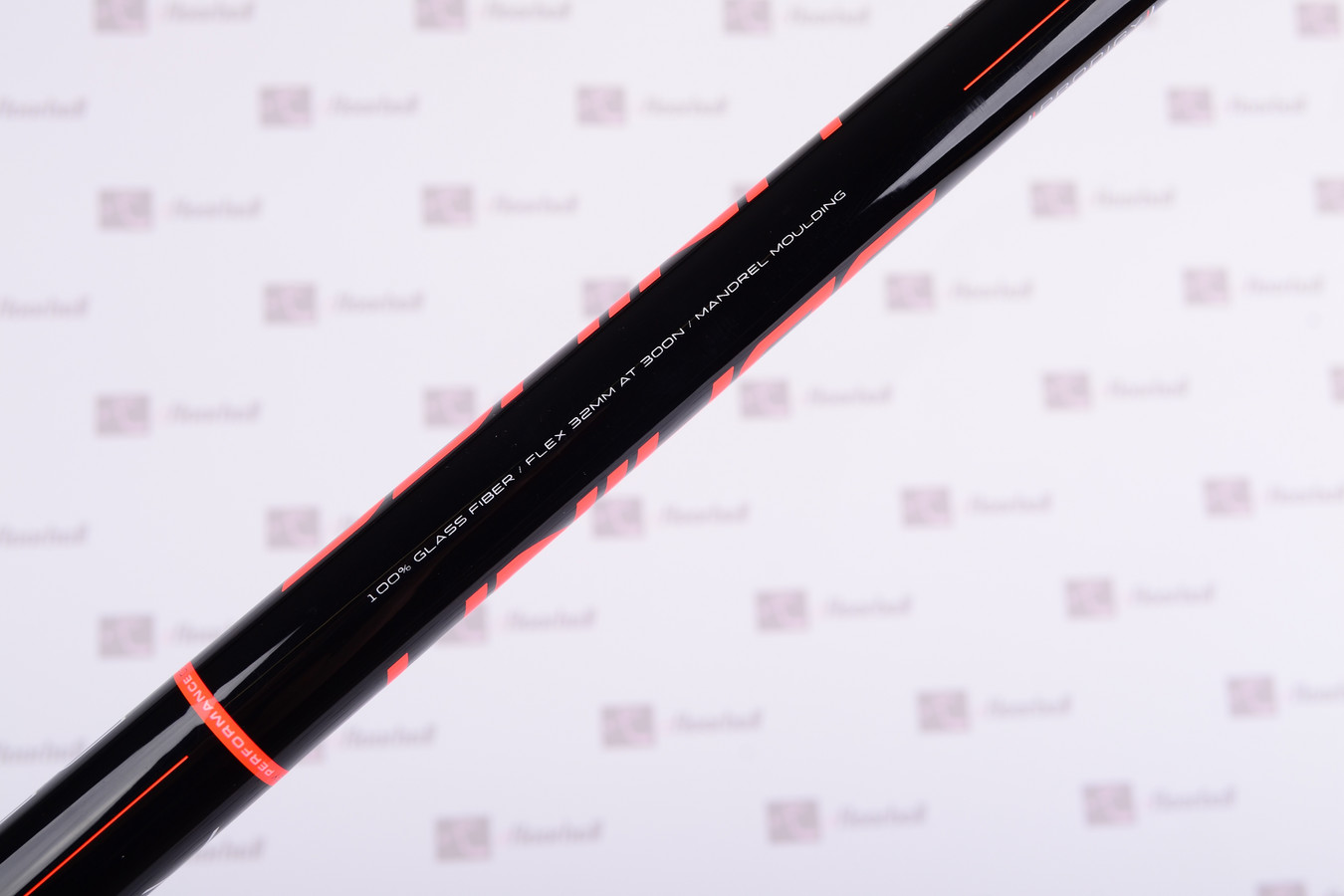 This is a very modern blade with a state-of-the-art design that adds maximum functionality. The blade frame has the classic shape of all Unihoc blades and a clearly marked transition between the frame and the ribs that offers great ball control. With this blade, shots will come naturally to you. The concavity of the blade gradually increases from the base to the tip. The total concavity is 8mm.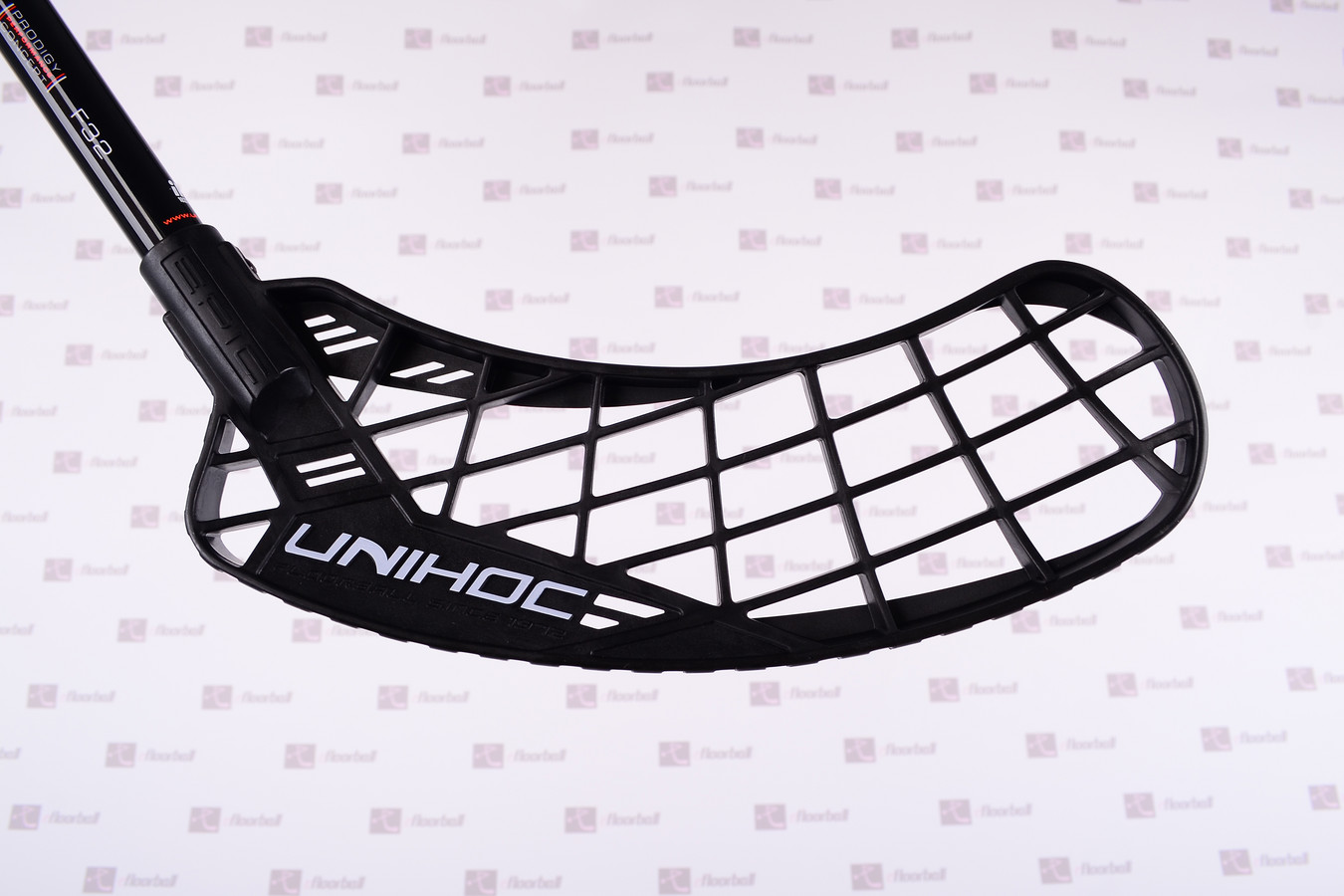 The blade is significantly pre-curved with medium concavity from the base to the tip. The medium concavity (8mm) along the entire length of the blade improves ball control and eases the Sweeper Shots. The EPIC is exactly the blade that will suit most players very well, as its versatility offers great passing and shooting. The Epic is a relatively stiff blade with a slightly flexible blade tip.
This blade will appeal to all types of players, both those who like to play with the ball and want to make accurate passes, and those who like a variety of shooting options. However, the best blade is the blade for Sweeper Shots.
Elite
Racket Elite is one of the better grips from the brand Unihoc. With its non-slip surface and foam base, it ensures that the stick will always fit accurately and firmly in your hand. The Elite grip is available in black and white.
Key properties:
Has no perforation
Has no indentation
Foam backing
Black / White
However, it is not perforated - ie. may not fit everyone.