FLOORBEE SPITFIRE 29 Carbon PRO light silver
SpitFire is a fully professional floorball stick, which is made of a combination of Carbon (95%) and a special kind of gradually folded fiberglass to achieve a durable and lightweight shaft. SpitFire was tested for more than one year by the Czech floorball extraleague. In the 2019/2020 season, Lukáš Pešat became the most productive player of the extra-league team Panthers Otrokovice thanks to this stick.
SpitFire PRO 29 is the professional stick made of 95% Carbon! Its weight is only 203 grams! Taking the price/performance ratio, there is no better stick!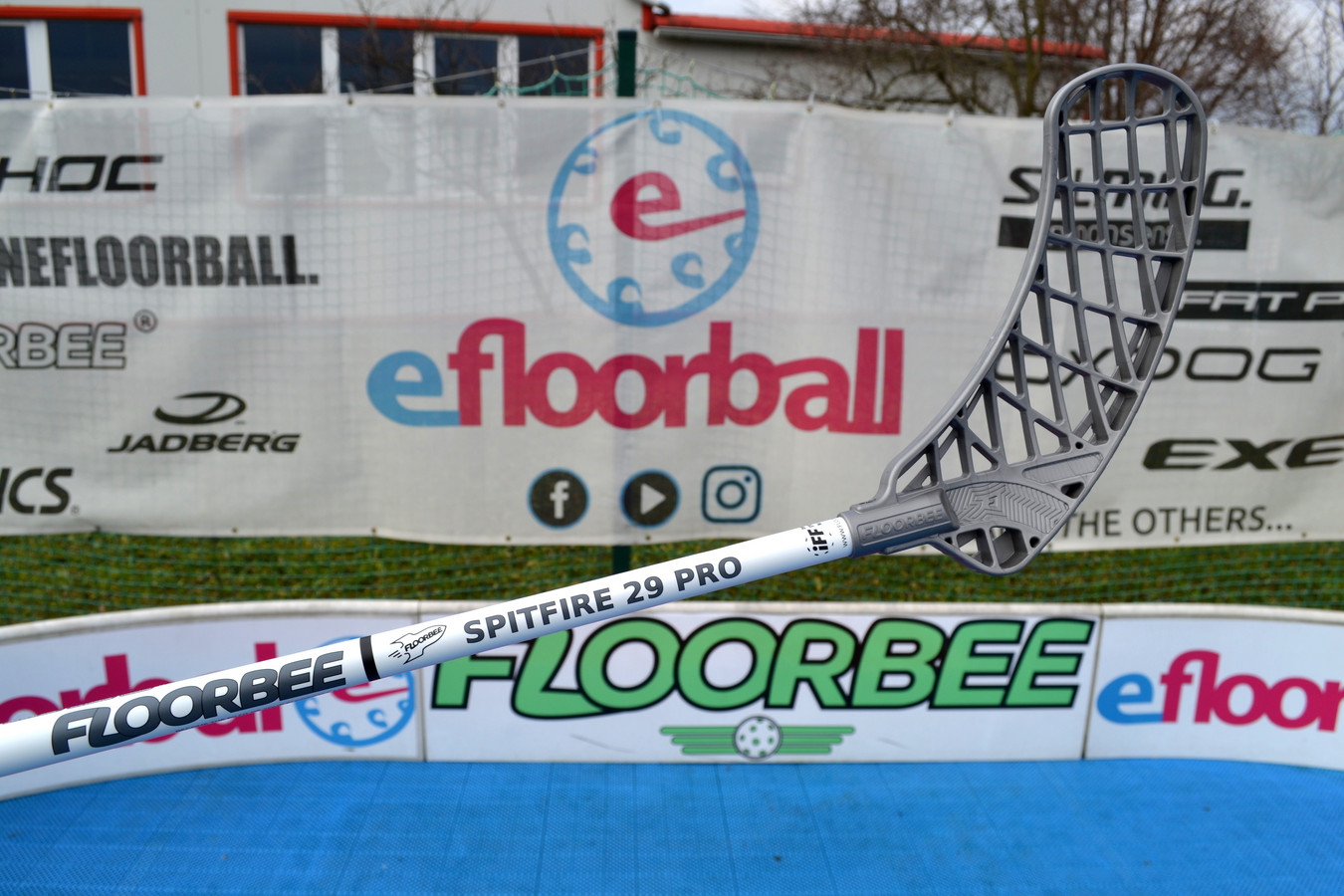 Blade JET
The stick is fitted with the blade JET - new Floorbee blade for the season 2019/2020. The JET blade is one of the pre-curved blades that will suit everyone for its versatility! JET blades are high quality blades. The blade excels in its ribbing, which is tapered in the middle and gradually passes into a reinforced circumferential ribbing. There is a milling on the bottom edge. This milling reduces friction with the playing surface. The result is swifter and faster shoots. The ribs at JET are reinforced around the perimeter and at the base of the blade. This reinforcement causes the blade not to bend and still retain its shape. So don't be afraid to shoot with force.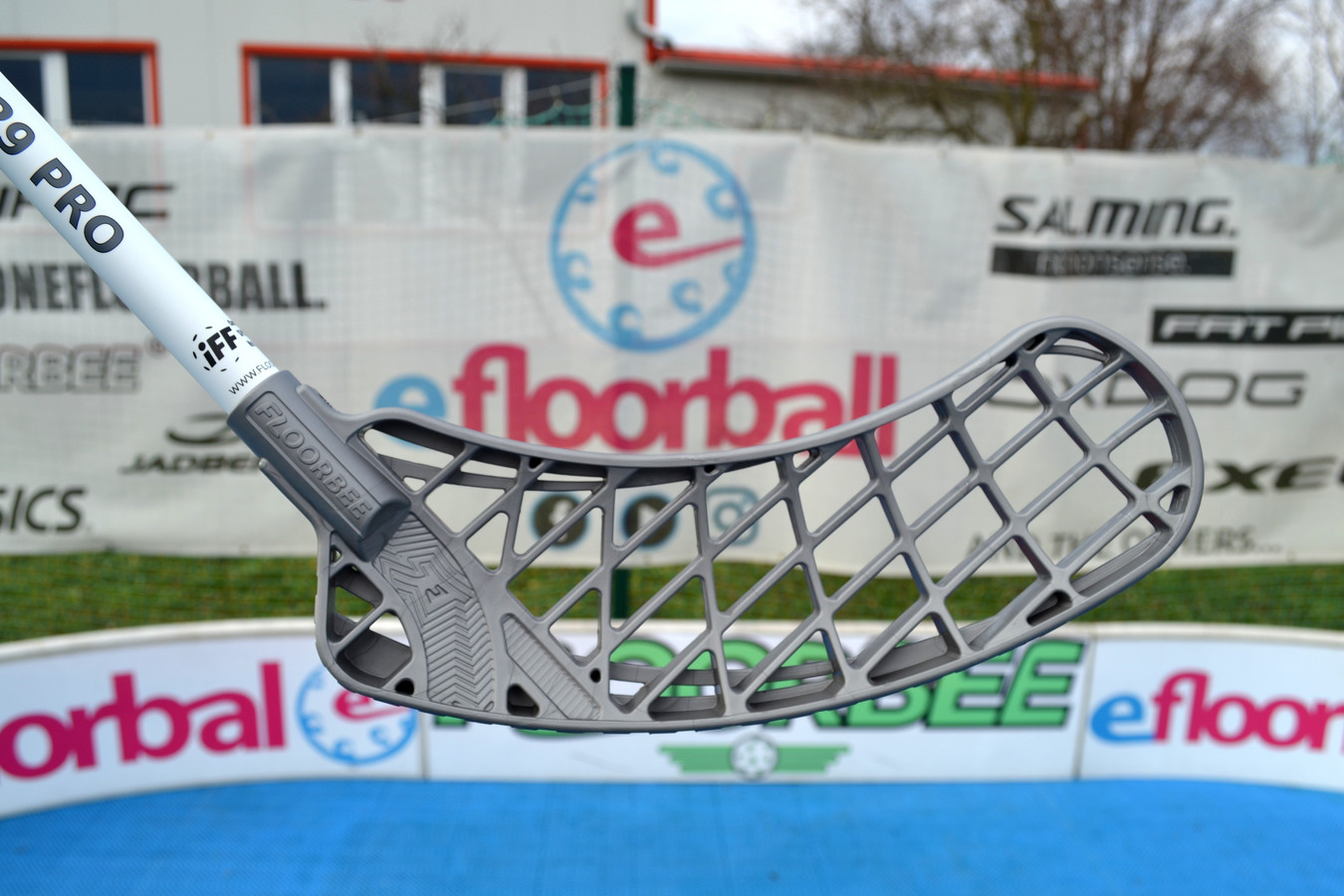 Floorbee tire sticky grip
Falcon 26 has the Floorbee Tire Sticky Grip. The greatest emphasis was placed on the durability of this grip, especially in the most stressed places. Floorbee wants to have a grip that can resist the maximum load and minimize wear. The inspiration for this grip was winter Tyre, so you will find the winter Tyre pattern on this grip. Your floorball stick doesn't move in your hands, even you have your palms full of sweat. This grip will improve your feel for the ball and the accuracy of your shot. Grip stands out for its clean, non-print design. There is no applied paint on the grip, so you do not release any chemicals into your hands. The whole design of the grip is dominated by pressed sign Floorbee and pattern of th winter tyre.