Enter the floorball season 2023/2024 with the latest innovations from the Salming brand! For all passionate floorball players, we bring a breathtaking collection of products that emphasize performance, comfort and modern design.
In the article, we take a detailed look at this season's key floorball products, their technical specifications and benefits for your performance. No matter if you are a beginner, an advanced player or a professional, Salming brings you the tools for a brilliant floorball experience. Get an edge on the pitch with the latest trending technologies from Salming for the 2023/2024 season!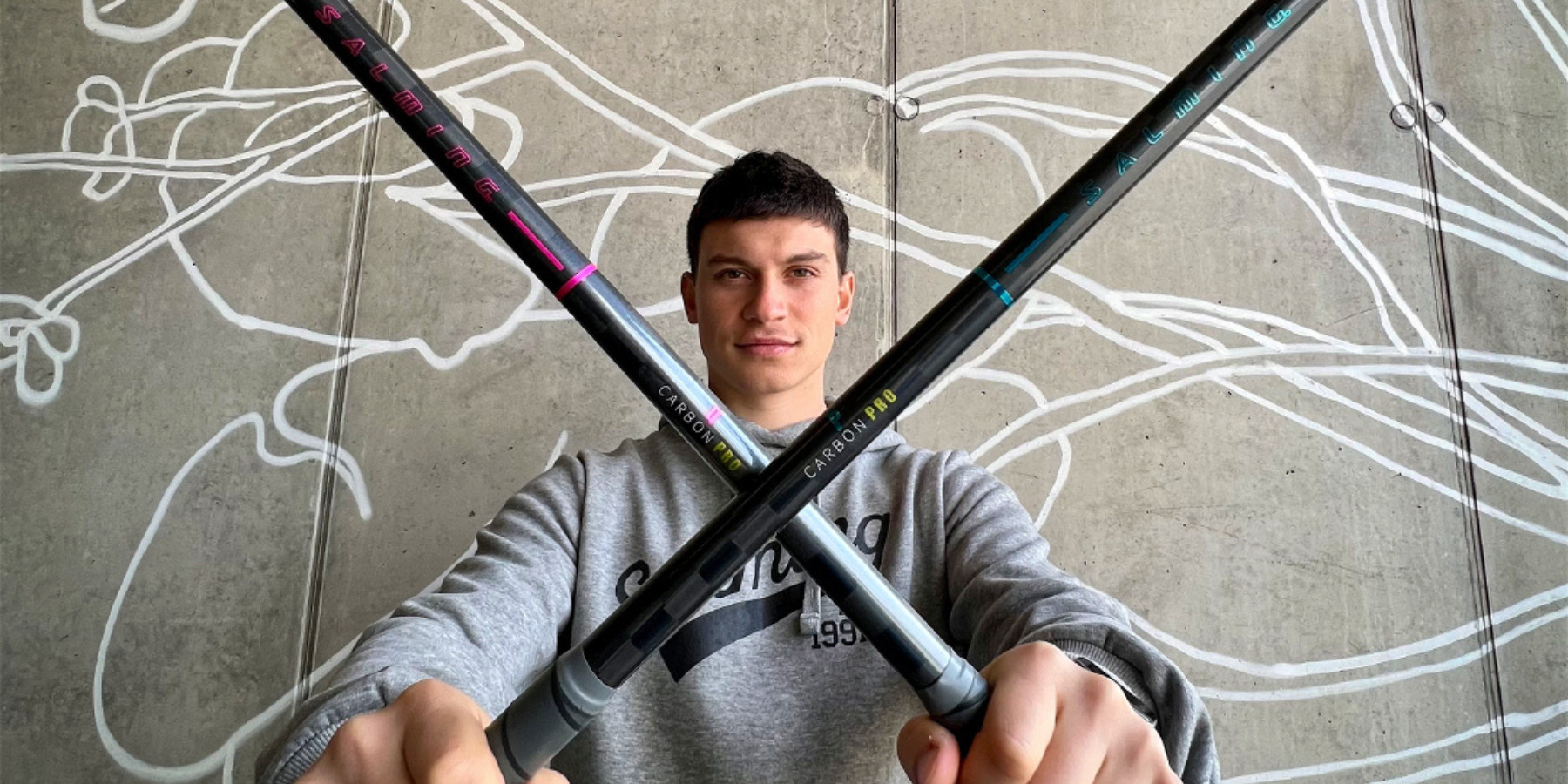 The biggest innovation is the new division of the collection into floorball sticks with blades and shafts. In previous years, Salming only launched a few shafts on the market . This year, Salming focused more on the shafts themselves and introduced two comprehensive series of shafts P-SERIES and Q-SERIES!
These shafts are sold without a blade, so you can buy the blade of your choice and create your own unique floorball. You can also fit it with your existing blade, but remember that the blade must be Salming. For the selected shaft, you only choose the length of the stick, as the stick is prepared for blades on the left and right side.
What are the advantages of buying just the shaft?
Floorball without compromises - choose the ideal shaft according to your game.
Unique - fit the shaft with your favorite blade - type, material, color - you will create a unique floor ball that will be yours alone.
Frugal - save money on a blade you don't need. Shafts alone are cheaper than complete clubs. You can also use your existing blade.
Sustainable - in addition to saving money, you also save nature = you don't have to buy a stick with a blade that you won't use.
If you're not sure which blade, check out: Complete Salming blade range.
A unique concept of floorballs intended for players who prefer a powerful style of play, shoot from a distance and require adequate equipment for this. Shafts from the P-series have a hybrid (classic) kickpoint - instead of the largest deflection of the shaft, which ensures excellent power transfer to shots using the "catapult effect".
Key properties:
Hybrid (classic) kickpoint closer to the wrap for harder shooting and "catapult effect"
High strength carbon and special Vectran polymer improve flexural properties and durability
Helps players shoot with more accuracy, speed and power
Designed for strikers and defenders who use longer passes and long shots
P-series Carbon Pro shaft composition - 45% High Strength Carbon + 50% High impact resin + 5% Vectran
This model continues the line of Powerlite Aero floorballs
A unique floorball concept designed for quick and agile players. Q-series shafts have the kickpoint, instead of the greatest shaft deflection, moved closer to the blade, which provides better ball control and allows the ball to be played faster off the blade. Thanks to the Carbon X material, which is light and flexible, and moving the kickpoint closer to the blade, your shots will be more responsive, faster and more accurate. This combination is used exclusively in the Q-series Carbon Pro shafts. These shafts are a popular choice for players who use quick wrist shots and unexpected passes.
Key properties:
Kickpoint closer to the blade for better control and quick release of the ball
Exclusive Carbon X material for more accurate shooting
High Strength Carbon stands out for its low weight and durability
Designed for forwards and defenders who need to react quickly and pass accurately
Composition of Q-series Carbon Pro shafts - 50% High Strength Carbon X + 50% High impact resin
This model is derived from Xtremelite floorballs
An absolute sensation is the possibility of buying a stick with a blade and you don't have to make a lengthy selection in the category of sticks and blades separately. On our website you will find sticks from these two series, where you can directly click on the blade that suits you and assemble a complete floorball to your liking.
For these floorball sticks from the P-SERIES and Q-SERIES series, we gave the option of choosing 4 blades, namely:
Since the best-selling color of Salming blades is black and pink, only these two colors are available for selection. Anyway, these two colors match the new shafts perfectly! If you would like a different color of the blade, write it to us in the notes when creating an online order and we will try to do our best for your dream stick.
We also tried to unify the names of the blades, which is why now you can find the colors of the blades according to the original name of the manufacturer on our e-shop. Because it was already starting to be a stew :).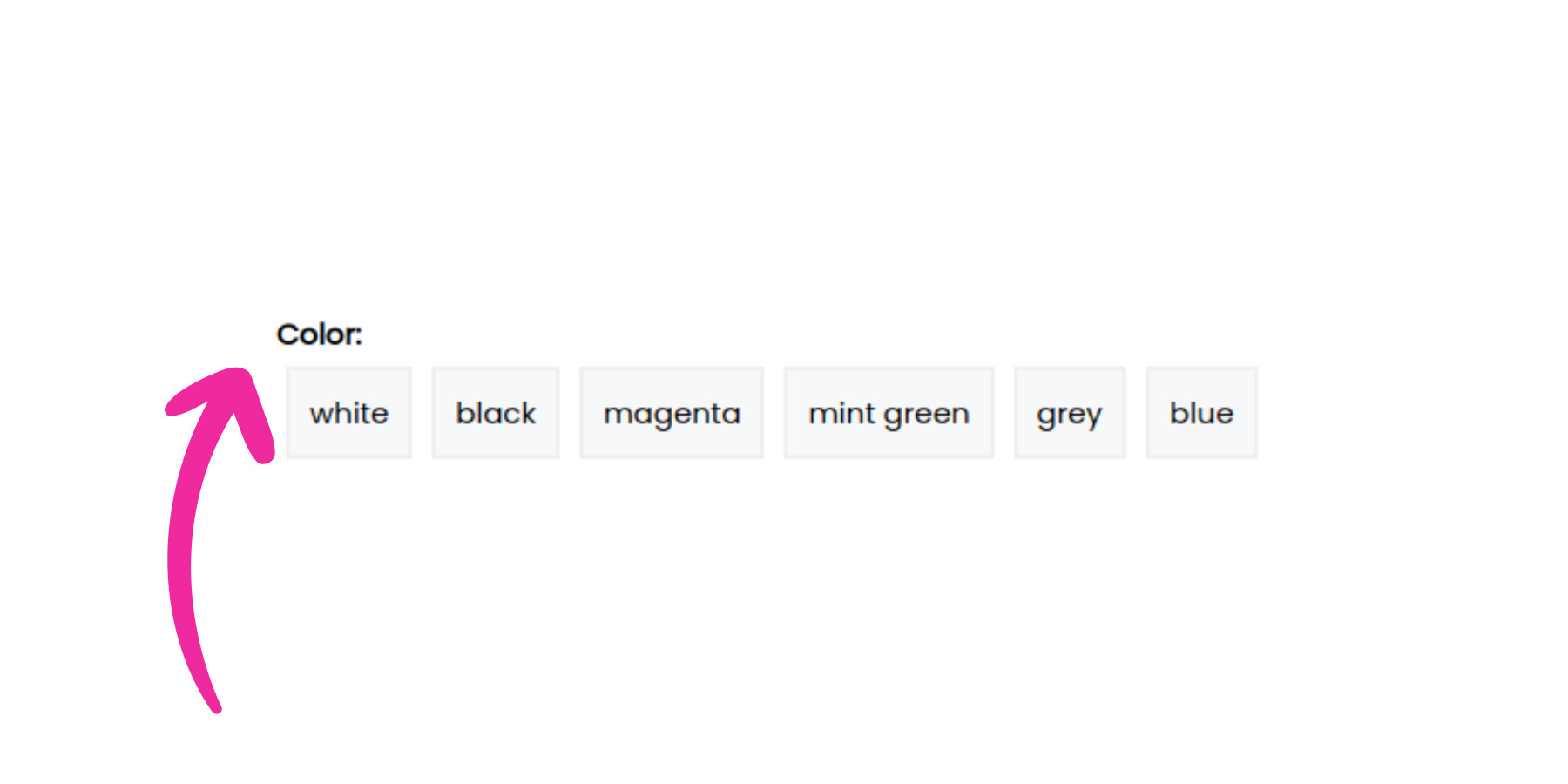 An example of a stick where it is possible to choose a blade of your choice. This model is part of the TourLite™ Aero™ series. You can also choose these clubs with Tipcurve or Carbon Pro technology. These models are derived from floorballs Xtremelite.
Not a fan of split shafts and blades? Don't despair! Take a look at our offer of classic floorball sticks. The most popular series of floorballs from Salming include:
TourLite™ series - Years of proven and less popular clubs among top players around the world. However, you won't find anything new for this season in this category.

UltraLite™ series - The most popular junior floorball sticks from Salming. Proven performance and excellent reliability have made these poles a very popular product. The combination of trusted and popular components with timeless colors is what gives the stick its edge. The sticks are made of a special mixture of carbon and fiberglass. For lovers of the black-pink combination, there is QUEST1 ULTRALITE JR F32 Black/Pink. If blue is more your thing, check out this stick Salming HAWK ULTRALITE JR F32 Blue/Black.

Composite series - In this category you will find composite clubs and are therefore suitable mainly for hobby players. The special mixture of glass fibers of the composite material ensures high durability of the shafts and their long service life. The poles are made of a special type of fiberglass. Here Salming bet on the color combination black/gold Salming HAWK KICKZONE SR F27 Black/Gold and black/silver Salming HAWK KICKZONE JR F35 Black/Silver.
Enter the current season with a new collection of indoor shoes from the Salming brand! Salming stands out by emphasizing stability and protection, especially in demanding movement situations common in indoor sports.
The new collection of indoor shoes builds on the long-proven Recoil, Eagle and Viper models, which have become popular choices among athletes. These models ensure optimal stability and comfort, helping to reduce the risk of injury in situations with extreme changes in direction and speed, typical of indoor games.
Salming therefore becomes your choice for indoor shoes that not only provide performance and comfort, but also take care of your protection. Choose from the new collection and get the best equipment for your indoor experiences in the 2023/2024 season!
Salming Recoil Ultra are completely new in the range of indoor shoes and their construction is built to suit fast and agile players in particular. The specifically shaped front part of the sole of the shoe is adapted to this, which allows it to dynamically bend in all directions, which is much needed for quick changes of movement.
Eagle are universal indoor shoes with a soft and comfortable upper and a sole with a special compound for shock absorption. Designed specifically for floorball! The Salming Eagle indoor shoe is the perfect choice when you are looking for an affordable indoor shoe with features close to the quality of premium models.
In the men's version, you can find these shorts in white Salming Eagle 2 Men White or in black Salming Eagle 2 Men Black.
The detailed Salming Viper indoor shoe is the perfect tool for fast and agile players looking for a lightweight shoe that will support them even during the most intense changes of direction. The very durable three-layer construction of the Salming ViperSKIN™ upper consists of a soft interior and mesh material, which is reinforced in key places and covered with a thin layer of thermoplastic polyurethane for maximum durability.
If you don't like white indoor shoes, this Salming Viper SL Men Orange is their orange version, or if you are looking for women's shoes, look at Salming Viper SL Women White.
Every floorball player knows that the game is not just about quick feet and a sharp shooter. The true heart of every team is the goalkeeper and his skills can decide the outcome of a match. In order for a goalkeeper to perform at his best, he needs the best equipment. In this regard, Salming is one of the leading names in floorball equipment, and we at eFlorbal are excited to introduce you to their latest range of goalkeeper products.
This year, the Salming brand comes with a refreshing approach that will be a big hit with fans of the sport. Instead of completely overhauling their popular product line, Salming chose to stick with the proven qualities and functionality that athletes around the world love.
But that doesn't mean they stay aloof when it comes to style! Salming presents its proven products in a brand new design. Catchy colors, action patterns and modern elements - all this combined with the traditional quality of Salming. This combination is exactly what today's floorball players are looking for: reliability and style on the court.
Imagine the same durability, the same precision and the same comfort that you have come to expect from Salming products, now wrapped in a design that will definitely not be lost in the equipment of any floorball player.
Don't wait a minute longer! Browse the new Salming collection at eFlorbal and discover a combination of classic quality and fresh design that won't leave you cold. Your game deserves the best - and Salming brings it to you again.
Welcome to the fifth generation of the world's best-selling goalkeeper boot, the Salming Slide 5. This boot comes with a number of improvements and innovations that make it not only lightweight, but also extremely flexible. Asymmetric lacing, a special tongue and a split sole are among the clever details that ensure comfort and performance at the highest level.
One of the key features is the split sole, which gives the shoe amazing flexibility and ability to move. The resistant material of the upper is also carefully padded to protect your insteps and toes. The combination of a durable polyester coating on the upper allows for smooth movements on a variety of surfaces, while the non-slip sole provides excellent traction during quick movements.
The Slide 5 model for the 23/24 season keeps the standard width as you know it from the previous versions until 21/22 (the 22/23 model in white and black was narrower). This innovative piece from the Salming workshop becomes the ideal choice for goalkeepers who want to combine performance and comfort in their game.