Salming Raptor Powerlite KickZone Oval
Used technologies
KickZone™ - is developed to provide an increased whip-effect meaning that the shaft when bent is kicking back faster and thereby hitting the ball with greater power creating increased ball speed.

Powerlite™ - the most advanced Salming shaft. Powerlite™ is light weight, power, durability and vibration dampening - all in one. To achieve all this performance characteristics, Salming ahs used a high tech triad of materials such as vectran, carbon T700 and an high impact resin.

Oval shaft design - Salmings unique Oval Fusion technology made in a carbon glass fiber construction. A semi oval shaft at the top end of the grip, phases into a traditional round grip shape. Oval Fusion just feels very natural in your hands.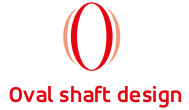 Blade
Raptor - universal blade introduced for the season 2019/2020. It is a very light blade (weighs 69g in the Endurance version), which is great for all techniques due to its shape. The smaller bend of the blade provides more accurate ball control, passing and wrist shots. The blade does not twist under load.
Blade Hardness
Endurance™ - exceptional durability, low friction and fantastic playing characteristics. This is the standard material used on most Salming sticks.
Please Note! Heat blade prior to assembly and hooking - use warm water or heating gun.
Grip
WetTac - Lightweight Salming Tourlite WetTac grip, which absorbs the sweat well and doesn't creep in hands. Is not perforated.