Salming Raptor XtremeLite
Salming presents the completely new technology XtremLite - new for the 2020/2021 season. This technology contains the 100% carbon with modular graphite (the light and strong material used in aircraft). The XtremLite technology is more sophisticated and lighter than the PowerLite technology. The combination of carbon and modular graphite better transmits power through the entire floorball stick. This feature helps you with ball control and shooting accuracy. To keep the weight as low as possible, the XtremLite shafts are equipped with the lightweight Tourlite WetTac grip and Touch Plus blades.
Professional Salming Raptor blade is a light and straighter blade. We recommend this blade to all players who enjoy fast and quick missiles and fast loops. Its flatter backhand side allows good ball control on the backhand side.
Salming Raptor Blade is a benefit of the Salming brand to the more straightforward blades for 2019/20. At first glance, the blade resembles its youngest predecessor, the Hawk. But the first look is confusing. The Salming Raptor blade is more straight than the Hawk or Quest 2 blades. All Raptor blade longitudinal ribs are T-shaped, ensuring perfect torsional stiffness (torsional stiffness).
On the lower edge of the blade are three back-packed backhand sides that also support and underline the stiffness of the blade. Designers were able to save the most weight on a thinner frame along the entire blade and on a sophisticated foot that is hollow from the backhand side. This blade was co-developed and tested by Albin Sjögren, player Storvreta IBK and the Swedish national team. The Salming Raptor shiny logo is printed on the foot. The blade is available in 4 materials and many colors.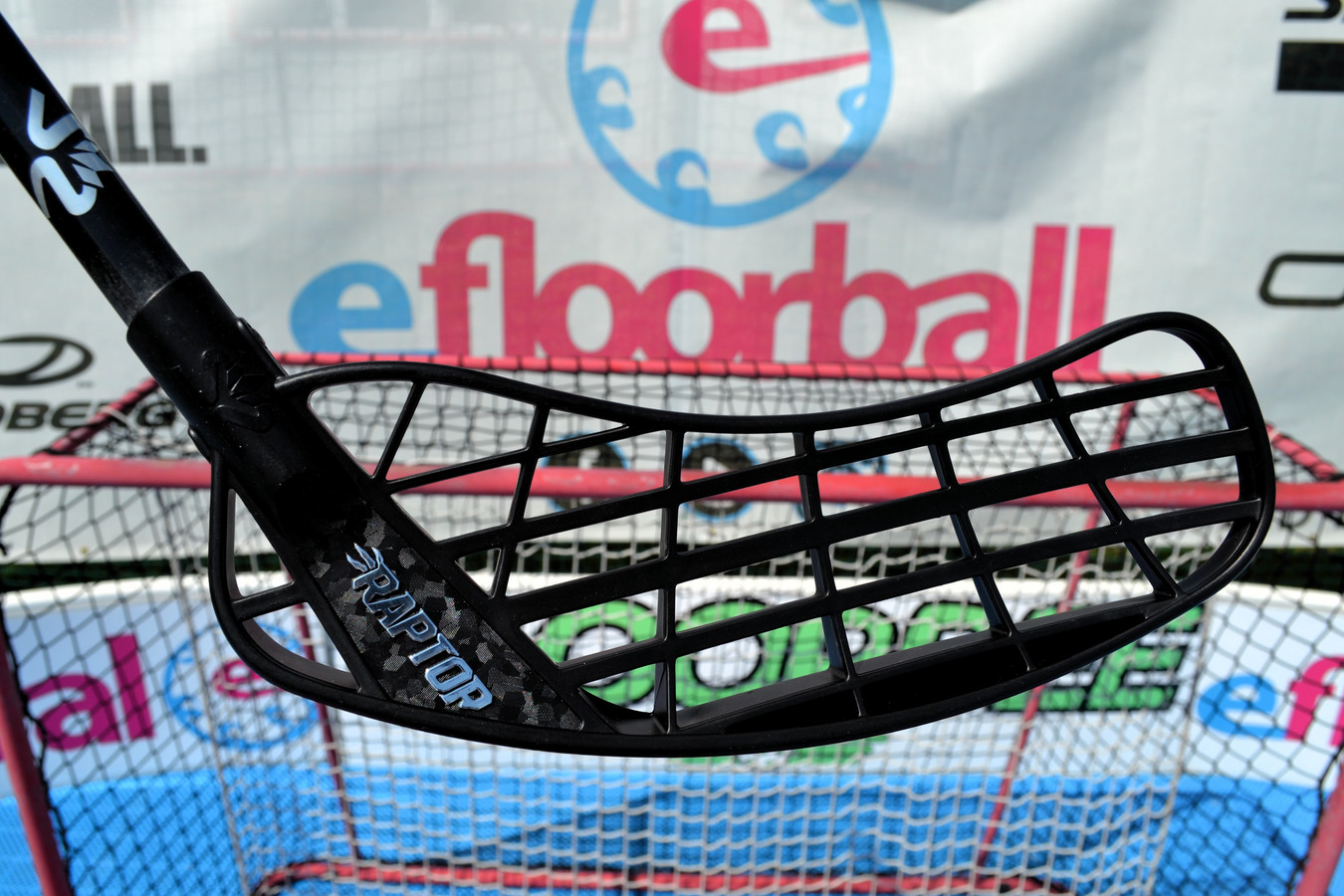 Lightweight Salming Tourlite WetTac grip, which absorbs the sweat well and doesn't creep in hands.
Key properties:
Standard long grip
excellent anti-slip properties
extra long life
Choice of multiple colors
Is not perforated.