Salming Raven Powerlite TC 2°
PowerLite Aero ™
PowerLite Aero technology is a lightweight version of the PowerLite shaft. It is a light and well-balanced shaft. Powerlite Aero shafts excel in the special structure of carbon fibers that Salming acquired during the development of squash rackets. This new material mixture has better absorption properties. PowerLite Aero shafts are among the lighter shafts.
This technology is characterized by the structure: 95% carbon / 5% vectran and their weight is in the range: 205 - 220 g.
Curve
CURVE is a stick technology that helps the player to shoot. This is a bend of the stick in its lower part, this bend of a larger angle of the rod towards the blade, which is reflected in greater dynamics of the shoots. In essence, the stick with this technology kicks the ball more vigorously and thus speeds it up. Curve thus improves shooting, but the precondition for playing with this technology is a 100% mastered technique of working with a stick.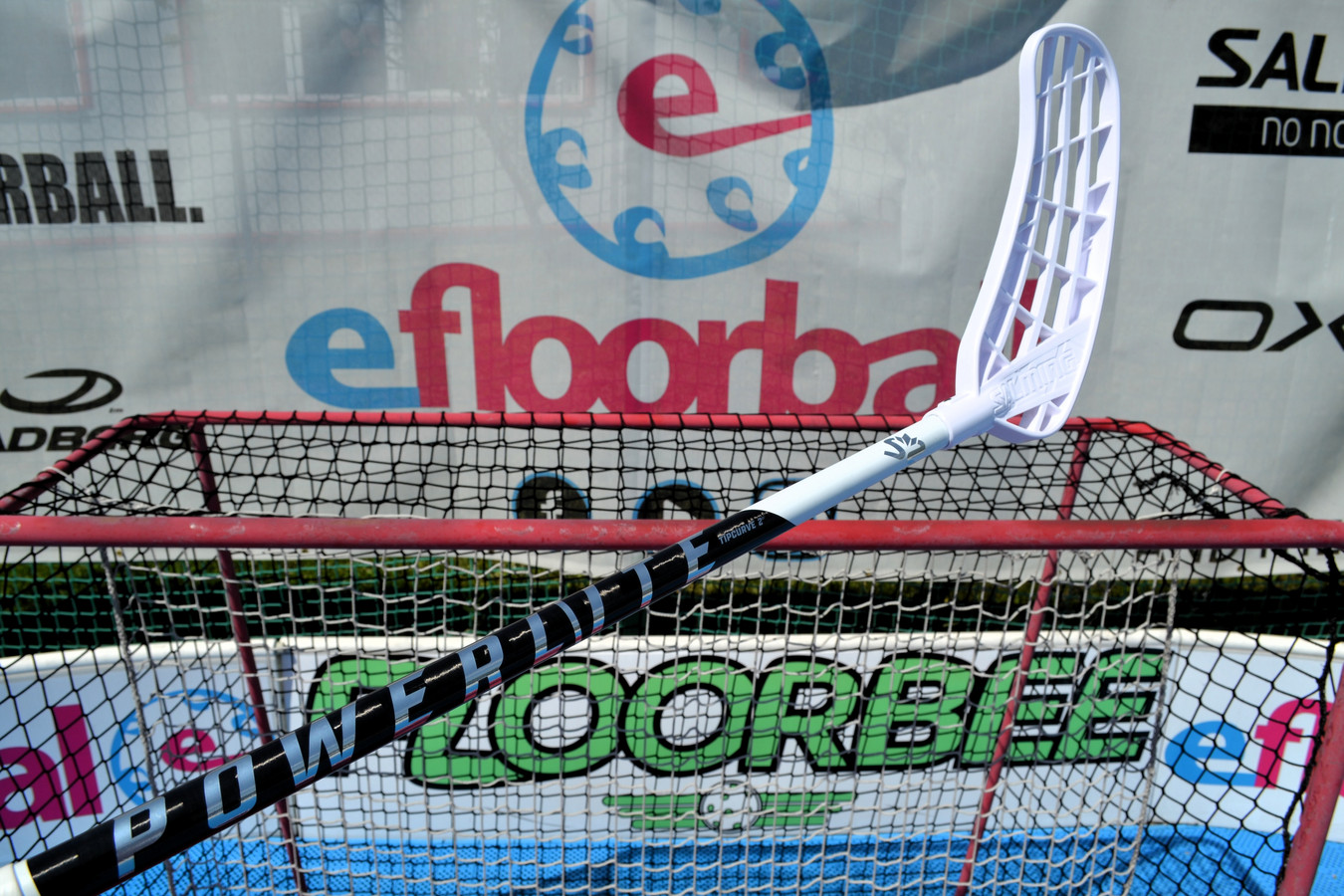 Salming Raven Blade
The Salming Raven blade is a new for the 2020/21 season. This blade is one of the light and straighter blades with low concavity. We recommend it to all players who suffer on fast and. Its flat backhand side allows good control of the ball on the backhand side.
Raven is a combination of several blades. The basic shape of the blade takes over from its predecessor Quest 1 blades. Salming removed 1 of the 3 ribs in the heel from the Quest 1 blade and added this rib to the center of the blade. Raven therefore has 6 vertical ribs, which give you excellent torsional rigidity. So you can shoot really hard!
From the Raptor blades Raven took the profile T-shape of the horizontal (longitudinal) ribs. This shape strengthens the blade and at the same time provides you with a larger contact area with the ball. This results in more accurate shooting - especially by slap shot.
Raven also took a piece of Hawk blade. More precisely, Claw took the so-called claw on the tip of the blade, with which all loops and pullers will be faster and more accurate. Since the blade itself is at least concave, traction would be difficult. However, the already mentioned "claw" solves this problem. It keeps the ball on the blade and pushes it slightly to the ground, which will help you to better control it.
The weight of the Raven blade is great, only 72g, which makes this blade one of the lightest blades on the market.
Salming Purity Grip
A professional grip from Salming Purity grip stands out from competing wraps mainly by its light weight. You can find it in white only because it has the best features. Grip is weight comparable with Tourlite WetTac, but it is a bit stronger.
Key properties:
Standard long grip
excellent anti-slip properties
extra long life
Is not perforated.