Welcome to an article full of exciting information about the upcoming 2023/2024 season from Exel! Every year Exel brings us innovative and quality products for all floorball enthusiasts, and this year is no exception. Get ready for the explosion of new technologies and designs that await us in this exclusive collection. From floorball sticks to goalie equipment, this brand always amazes us with its commitment to pushing the boundaries of what's possible in the floorball world.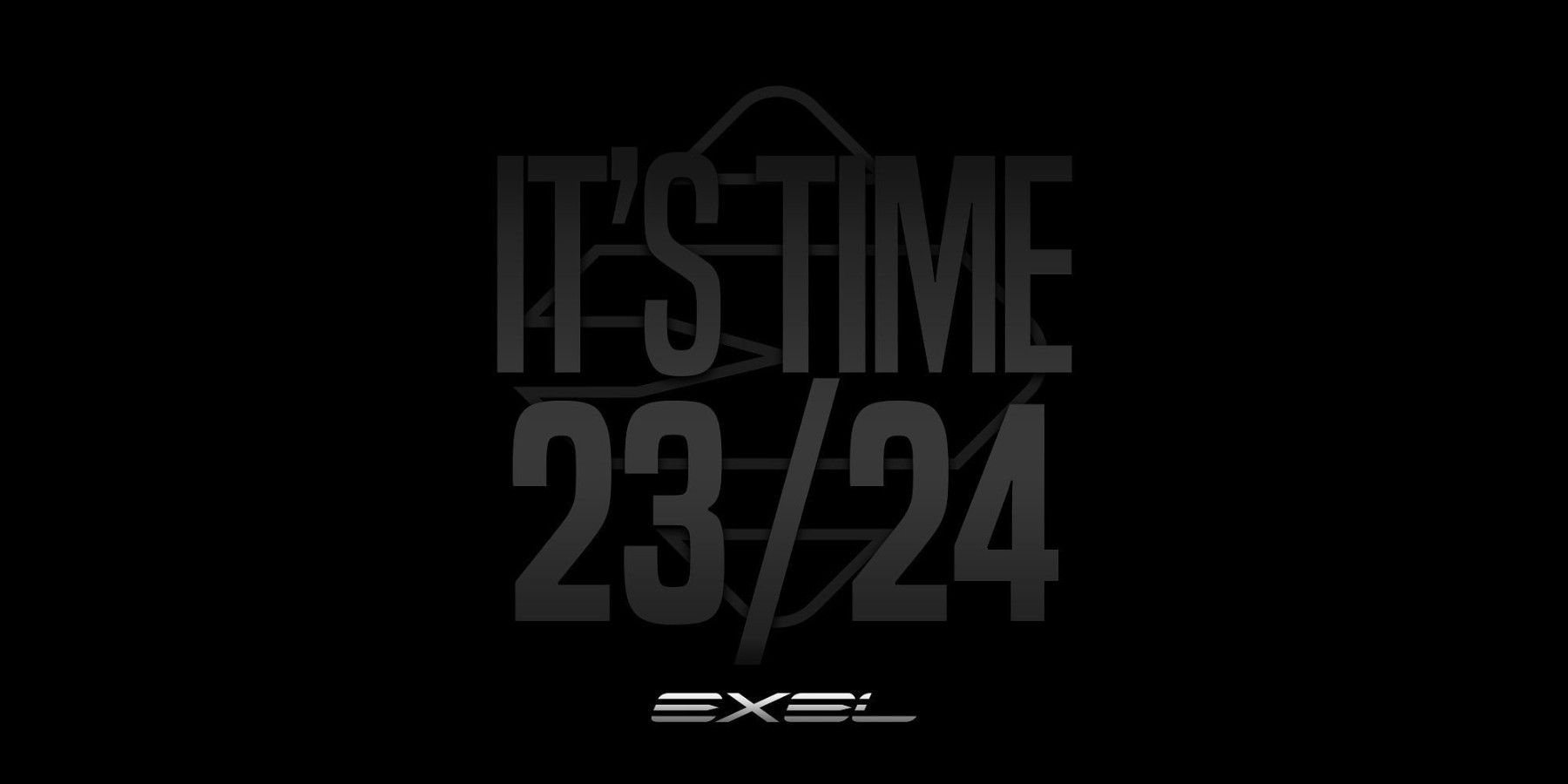 Let's explore together what Exel has in store for us this time and how it will accompany us on our floorball journey in the coming season. You can find a link to the complete new collection here. Get ready for endless hours of fun, competition and floorball passion with new Exel!
As the biggest innovation, Exel has prepared revolutionary blade E-Lite with precise control, new series of goalkeeper equipment G MAX for maximum coverage and mobility and innovative new oval tapes, which make floorball sticks lighter and have a thinner grip in the oval. Find out more about all the news and get ready for the best floorball season with Exel!
EXEL traditionally offers a great variety of blades. Now there is another news! The E-Lite blade has been designed to make your playing easy and efficient. The goal was to create a stiff but extremely light blade with excellent control and precision.
The E-lite blade is a high-end blade designed specifically for the modern style of play. Accuracy and efficiency when shooting are in the first place here. With a concavity of 8 mm and a large amount of precurve, this blade will help with your sweeper shots and with ball control. This blade belongs to the highly curved blades - with its curvature and concavity, it ranks among the shooting blades that allow you to comfortable execution of pull-ups, dribbling, turns and above all sweeper shots. E-lite is one of the most modern blades on the market.
The key feature of this blade is a unique combination of concavity, an open angle at the tip of the blade and a bend in the blade. The quality is equal to the best selling blades Air and E-Fect.
If the new E-lite blade did not interest you, here is an overview of all blades from Exel.
Exel brings an innovative collection of goalkeeper equipment - the G MAX series. This new top collection was created with one goal in mind: maximize coverage, optimize mobility and improve bounce control. In short, G MAX is here for you and your team to concede fewer goals and reach your peak performance.
The G MAX series includes not only practical improvements, but also a stylish design that is not afraid to stand out. Every detail has been carefully designed to meet the highest standards of quality and comfort. Designed specifically for goalkeepers who don't miss a single moment on the pitch. This collection allows goalkeepers to reach their maximum potential without compromising on quality or comfort.
G MAX series equipment is more than just a tool – it's part of your team, your effort and your passion for floorball. With materials that feature high breathability and extreme durability thanks to the latest technologies, goalkeepers will be able to rely on their gear to help them perform at their best. Combining a bold peach and black color combination, the design gives the G MAX series a unique look that's sure to turn heads on the court.
If you are not interested in this new collection, don't despair. Exel has another new collection G STAR up its sleeve, which is suitable for both junior and senior players. You can then find all Exel goalkeeper equipment here.
Exel came in the new season with bands to create an oval hold AIRLIGHT EVA BAND, so the floorballs are lighter and have a thinner grip even in the oval. This attitude was also reflected in the new E-LITE and X-PLAY series.
There are several types of handling shapes, but there is no universal recommendation which shape is the best. It is just a subjective feeling. The Exel handling shapes are:
Now let's look at the 2023/2024 news in floorball sticks from Exel.
Exel E-Fect is the designation of one of the highest classes of sticks from Exel. E-FECT floorball sticks are top-notch sticks with excellent balance. The main task of the E-FECT series is to bring a floorball stick with the lowest possible weight and the highest strength.
Exel is proud to present news regarding the popular E-FECT series of sticks. For this season, Exel has prepared refreshing color combinations for you – black/blue and white/blue. This new color palette brings not only a modern and dynamic look, but also the high quality and performance you expect from the Exel brand.
The combination of black with blue represents strength and elegance, while white with blue expresses freshness and confidence. Each of these variants carries a unique combination of aesthetics and functionality that will help you dominate the field.
Behind every new season are new challenges and opportunities. Whether you are an experienced player or just getting into the world of floorball, the E-FECT series gives you the tools to push all the boundaries and reach your peak performance. If you want floorball stick that combine design, performance and innovation, the E-FECT series is the right choice for you.
Check the entire collection of E-FECT sticks and prepare for the most successful season yet. Exel is here to support you on your journey to floorball excellence.
Exel presents a revolutionary innovation that will change the way you look at floorball sticks! Exel has launched the lightest stick Exel has ever made. And that's not all - newly Exel has also added the best true oval shaft, which does not have an evo band, but is already oval shaped from the factory. The new E-lite sticks weigh only 180 grams including handle and blade, which makes them extremely light and easy to control floorball balls. And amazingly, this new technology is available for juniors, so even the youngest players can experience the revolutionary benefits of this design.
Let's think back to the days when the E-Fect blade was the leader of the Exel. But now we have an even better version - new E-Lite blade! This blade has been designed with a unique combination of concavity, open tip angle and blade curvature, making it a great choice for players who desire precise control and the best accuracy. This blade is the result of our latest technological innovations while continuing the high quality you expect from Exel.
With Exel, you meet the upcoming season with the most modern and best equipment. Get ready for a new level of comfort, control and performance on the court - because Exel is behind your success!
These sticks are known to have become the fastest and most accurate floorball sticks from the Exel brand. Here, Exel created a complete set of high-quality components and combined them into one unique stick. But now another quality component has been added and that is the E-LITE blade on the Shock Absorber shafts!
The E-Lite blade in the Exel SHOCK ABSORBER series carries with it a revolutionary design and technological improvement that allows you to achieve higher performances on the court. Its unique combination of concave shape, open tip angle and blade curvature offers players precise control and the best accuracy. This means you can rely on your skills and concentrate on what matters most - your game. The E-Lite blade is the result of our latest development achievements, demonstrating our dedication to achieving the best possible result.
X-PLAY floorball sticks are the most iconic and most numerous floorball sticks from the Exel brand. Shafts with this designation are strong and at the same time very light. Exel mainly emphasizes perfect balance and high durability. Shafts from the X-PLAY series are perfect match sticks for all types of players, but they find the greatest use mainly in hobby sports.
This season brings a new standard to the world of floorball thanks to the Exel X-PLAY line of floorball sticks. Each stick from this collection is designed to bring players a performance advantage and an uncompromising playing experience.
X-PLAY floorball sticks come with a modern and refreshing design that represents the dynamism and passion of floorball. Stylish appearance is harmoniously combined with performance characteristics, which creates a unique playground accessory.
The Exel X-PLAY collection offers various lengths and stiffnesses, so every player can choose a stick that perfectly matches their playing preferences and position on the court.
Floorball sticks for hobby players/juniors
The new season brings not only news for experienced players, but also for those who are just starting to discover their love for floorball. If you are a hobby gamer or a junior, we have great news for you. Exel also presents floorball sticks that are specially designed for you. The start of your floorball career is important and choosing the right stick can have a major impact on your performance. Luckily for you, we have three great options for you to choose from.
TURBOBOOST SERIES If you are just getting used to your floorball skills and are looking for a stick to help you improve quickly, the Turboboost range is the perfect choice. These sticks combine comfort and lightness, which is great for early stage players.
This stick from Exel Floorball is a great choice for all floorball enthusiasts. Its innovative design offers an optimal combination of power and speed during play. Thanks to the high-quality processing and the materials used, it provides excellent control over the ball and at the same time enables precise shots.
Regardless of your skill level, the Turboboost sticks will help you perform better on the course. It is a great companion for anyone who wants to advance in floorball.
UNIVERSITY SERIES For juniors and beginners, the University line is a great choice. These sticks are designed to help you build a solid foundation of technical skills and increase your playing confidence.
SHARP SERIES The Sharp range of floorball sticks are for those who want to develop their skills and become better players. With a balanced design and an ergonomic grip, you'll be able to work on your passes, shots and playing position.
Whichever of these lines you choose, you can count on the quality and expertise that Exel puts into each stick. The beginning of a floorball player's journey is exciting and important. Choose your stick from the series that suits you best and start your floorball adventure on the right foot. For more information and to purchase, visit the following links:
This floorball stick offers a great combination of speed, control and power, making it an ideal choice for players looking for a balanced tool to improve their skills on the court. It is fitted with a ICE blade, which is suitable for pull shooting and helps you when dribbling. This blade stands out for its simplicity and lightness. It can be shaped very well according to your ideas.
The new SHARP is also available in hardness 26 mm and 34 mm. It also offers both round and oval grip. You can see all models here.