Unihoc KEEPER 44
The head must be at maximum safety and comfort at all times. This mask combines the proven elements and the experience of goalies into a single unit. The mask is lightweight and allows you to move your head quickly for a perfect view of the game. Removable cushions are placed inside the mask. It protects the head from impact while effectively removing sweat. The chin protector is soft foam and is adjustable. To fit perfectly with any goalie, the mask is easy to adjust with five buckles on the outside of the mask.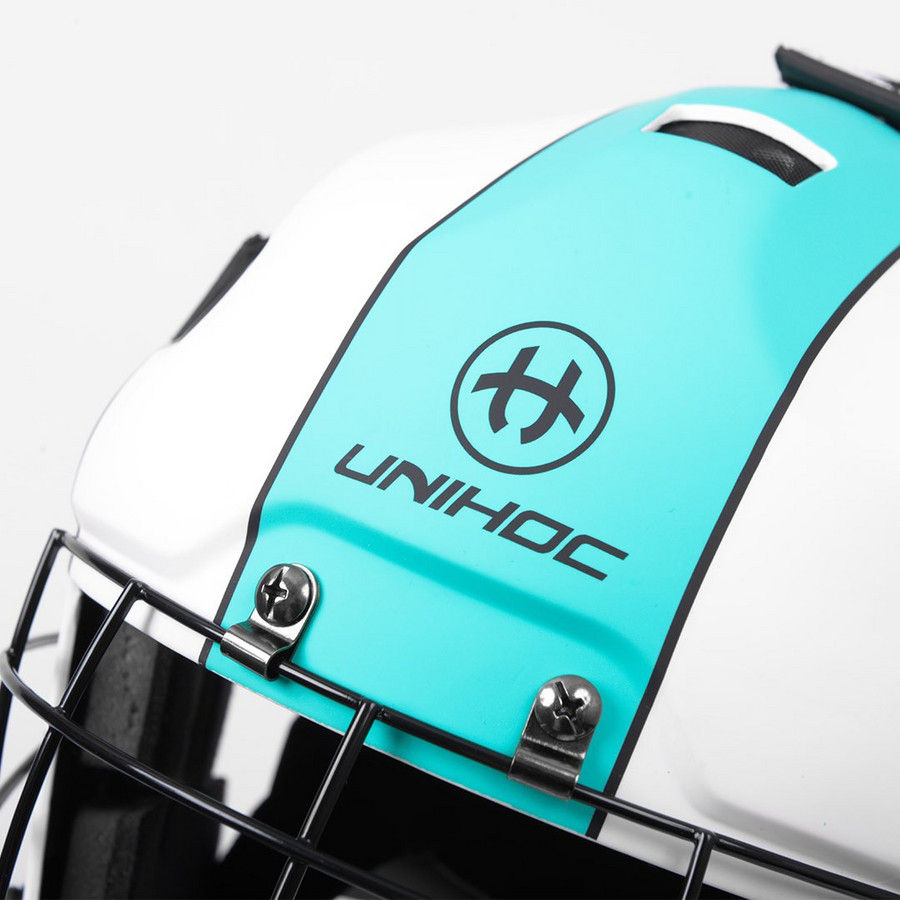 The mask is easy to put on with one hand and thanks to the elastic rubber straps it holds securely even in difficult situations and heavy operations. Goalies agree that even when they have to jump on the ball, the helmet holds tight and can rely on having the best possible insight into the situation around them.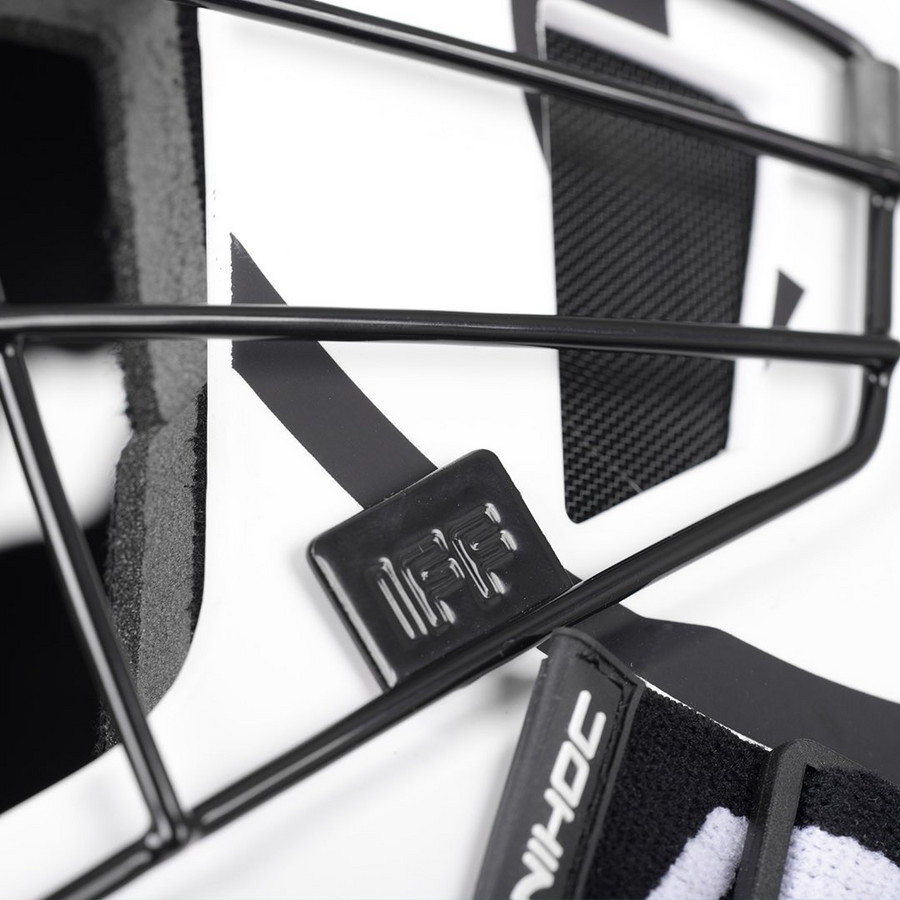 The helmet has seven vents. Two on the chin and three on the head. You will also find a hole in each ear. These openings also make hearing easier, even if you have a helmet. All openings have a thick mesh inside. The grille is a classic checkered grille. The grille is painted black and metal. The ribs are 3 mm thick. The cage is attached in six places. Two screws on the chin, two on the forehead and one on each side of the temple.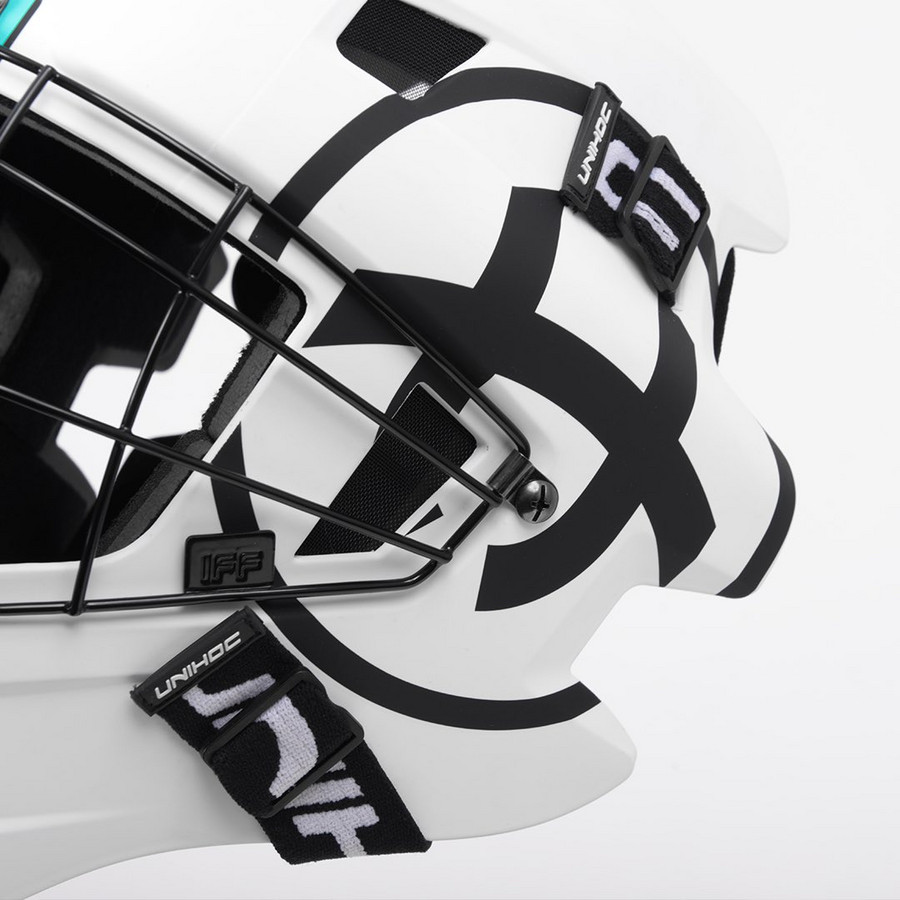 The back of the helmet is free and hung on elastic straps at five points. The straps are elastic, 3 cm wide. The belts have the Unihocs logo. The straps pass from the back plate through the elongated holes in the helmet shell and further to the attachment points in the shell. Fastening is by means of buttons which are screwed into the helmet. You can adjust the length of each strap. This will adjust the fit and size of your specific helmet.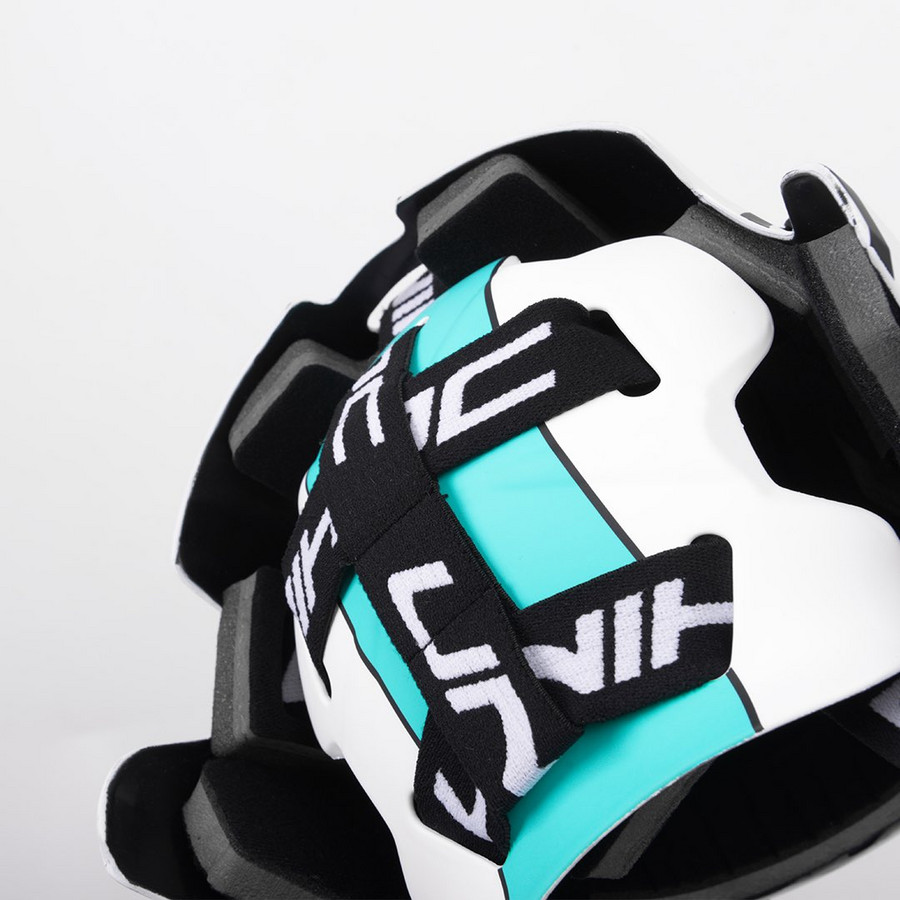 The thickness of the upholstery varies slightly for different parts of the interior. The side part of the padding, which is to your head, is covered with a soft synthetic fabric. The padding is attached with Velcro and can be removed. You can remove the padding and gently wash it by hand with soap and water. The padding is also available as a spare part.
This helmet has a chin guard, which is hung on a nylon strap. The strap is fastened with screws and has several holes for adjusting the length. This means that you can also completely remove your chin.
Together with Goalkeeper Jersey Unihoc KEEPER turquoise/white and Pants Unihoc KEEPER turquoise/white they will form a great design unit.
Key properties
The mask is light and allows you to move your head quickly.
Removable pads.
Technology that sweat effectively.
Adjustable chin guard.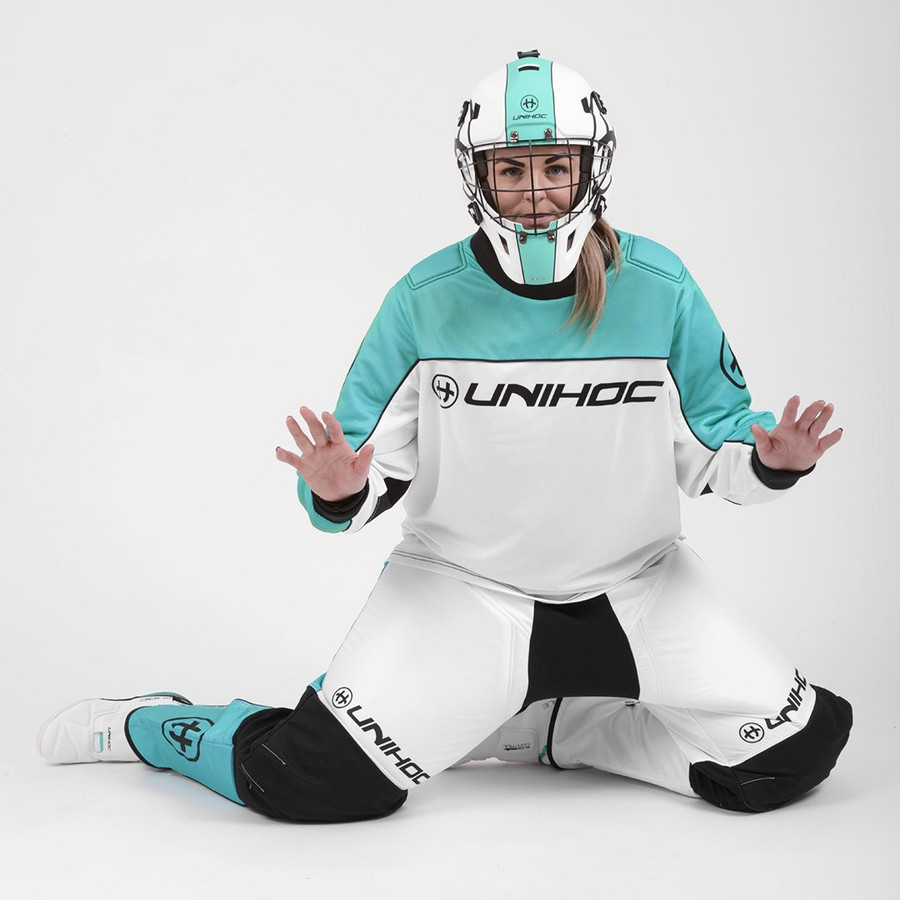 Predecessor product
Successor product